The first quarter of a new year is always a time to reflect on the challenges and achievements of the previous twelve months. It's not just about giving yourself a pat on the back, though, it's also a way of checking that you're on track towards new goals and bigger and better challenges.
Here at Courier Exchange we pride ourselves on meeting every new challenge with a solution, and making every solution the very best it can be for our members. We're obviously doing something right because as the UK's most trusted courier network, we're at the forefront of technology and our member base is growing exponentially.
If you're already a member of the Exchange you'll know the effect that this online platform has on your bottom line, because you're experiencing it for yourself. And if you're working in the courier industry and you're not yet a member, you're running out of reasons why not
Something to Shout About
We're massively proud of the stellar achievements Courier Exchange notched up in 2018, so pardon us for tooting our own horns but we thought we'd take the time and screen space to give a little shout out…to us.
2018: A Year of Firsts
In the tough and challenging year that was 2018, CX racked up a whole lot of firsts. Here are a few examples from our statistics collated over the twelve months.
Passed more than one million loads carried by our members
Exceeded £100m in user revenue from the Exchange
Increased to membership to more than 6,000
Exceeded 10,000 loads offered to members in a single day (on multiple occasions)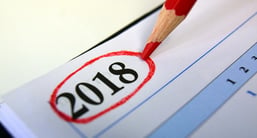 Good, Better, Best
When you see those figures it's certainly impressive, but bear in mind that for all those stats cited above, the magic milestones weren't just passed, they were significantly exceeded. How did we do it? Simple.
By connecting courier companies and drivers throughout the UK
By putting members in control of their own business
By providing a host of unique features
By load matching in real time
By utilising the latest technology through our mobile app
By offering a suite of tools that make administration and accountability simple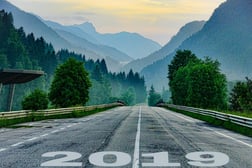 Looking Forward, Always on the Move
We're looking to make 2019 even better for our members so we can smash those stats again. If you're in the delivery industry, becoming a member of the Courier Exchange just makes good sense. We help facilitate the growth of your business by offering real time load matching, professional management tools and connection to a vast network of industry professionals. Make 2019 your year too!