Get Your Drivers to Manage Their Time Better
The key to being a good manager is to empower your employees to manage themselves. While that may seem to be at odds with the old school style of management, the benefits of giving your workers more scope to self-manage can greatly improve the efficiency of any operation.
Nowhere is this ethos more effective than in our industry. For those of us who are fleet managers, there's some good news. The technology to make your drivers become more autonomous while carrying out their courier jobs, without losing any visibility is already available to us. Here are some of the essentials.
Smartphone Technology Talks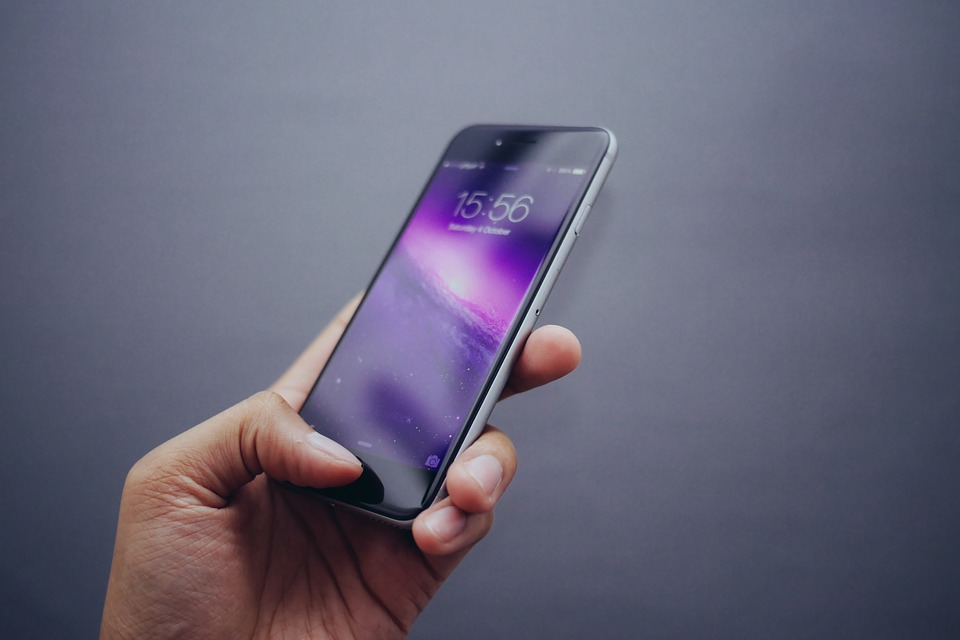 The connectivity we all take for granted nowadays is pretty incredible, and as a fleet manager you've probably been using vehicle tracking systems for a while now. Being able to keep an eye on what's going on while drivers are out on the road doing courier jobs has enabled managers to have a far greater level of control over all aspects of the business, all while sitting back at their desk.
The more recent advances in telematics and smartphone technology have taken things even further, by using apps to afford drivers a way of managing themselves, in terms of their daily operational procedures and their own behaviour on the road.
While there is a vast (and ever-evolving) range of apps available, enacting three very simple areas of change via the use of apps will make a massive difference for a very small investment:
Capturing Mileage: Drivers can separate work and personal journeys with the click of a button, allowing for accurate data capturing for tax and expenses purposes.
Daily Vehicle Checks: Drivers can perform and record daily safety checks via an app, which frees them from the laborious task of filling out paperwork.
Driver Behaviour on the Road: While vehicle tracking systems capture data to help fleet managers maintain responsible driving behaviour across the board, smartphone apps that facilitate feedback to the individual driver can be valuable in terms of self-management and as part of a company-wide incentive scheme. (Bonuses for greatest improvements in driving, for example.)
Online Load Matching
For self employed drivers and fleet managers, membership to an online load matching platform like Courier Exchange affords instant access via a smartphone app and delivers a huge range of courier jobs to the palm of their hand. For the freight forwarder, it means having an entire fleet of vetted, peer-rated drivers at their disposal. This kind of technology facilitates a high level of autonomy and visibility, whether drivers are working for themselves, sub-contracting courier jobs or employed full-time as part of a larger company.
Joining the Courier Exchange makes good business sense for anyone in the industry. Professional management tools that come with membership make doing business with multiple partners and clients as easy as swiping a screen, and real time load matching means that you, or your drivers, will have access to a huge range of available jobs.
Those of us who earn a living from self employed courier jobs need, by definition of the term, to be all things to all people – at least within the context of our own business. One of the most vital components of succeeding in the crowded delivery space is consistency. Consistency of service, of course. But consistency of work, most definitely.
If your business model involves self employed courier jobs, you'll need to chase the work leads yourself. So, what's one of the most accessible, regular and growing sources of work these days? Fingers at the ready with your answer…yes, it's online shopping.
Getting a Foot In
The number of people shopping online is increasing exponentially. It's certainly changed the face of retail and whether that's in a good way or not is an entirely different argument. But all those shoes, handbags, books, toys, furniture and electrical goods need to get from the retailer to the consumer, so the news is good for anyone in the delivery industry. It's opened up a wealth of opportunities for those of us who take on self employed courier jobs. but in However to keep those jobs rolling in, you have to be able to offer the retailer what their customers want.
Tracking Options
In research carried out by Royal Mail, along with free delivery, one of the definitive answers to the question "what do online shoppers want" is information. They are far more likely to shop with confidence with an assurance of when their goods are going to turn up on their doorstep and, even beyond that, 74% of them want updates on the progress and to be able to see for themselves exactly where their delivery is at any given time.
It's a compelling statistic, so if you want to take on self employed courier jobs with a retailer, unless you can offer their customers an easy way of tracking their parcel, you'll be behind the eight-ball from the get-go. In fact, so far behind you may as well go hide in the pocket.
With the many and varied Smartphone apps available today it's a relatively simple matter to integrate a tracking system into your daily operations. A small investment in tech and learning will make a huge difference to the level of service you can offer a retailer. So make sure you shout about it when you're bidding for a job.
Express Deliveries
Delivery options are also important and online shoppers now expect to be able to choose a same day or next day delivery if they wish. The Royal Mail's study shows that up to a third of online shoppers choose an express option and are willing to pay for it.
As a self employed courier, jobs can be costed to integrate this service and, if you're able to offer express delivery times (and can show you're reliable) you're far more likely to win a regular contract with a retailer to deliver their online goods. In return for your hard work and diligence you'll be able to charge a premium rate for the service.
P.S I Don't Love You
A happy little side note to the burgeoning online shopping industry is that there's a whole other side to it: returns. Many retailers are having to offer a free returns service if the customer isn't happy with the goods – so who do you think is going to be picking it back up and returning it to the warehouse? You are. And you're going to be paid to do it.
If you're looking to expand your reach and get more work, becoming a part of the Courier Exchange is one of the easiest ways to make new networks and nurture existing ones. You'll also be able to get the benefits of knowledge from your peers working in the industry. If you're not a member, it's time to ask yourself why!
In a recent survey, Transport Focus asked delivery drivers what Highways England could do to make their courier work more efficient and profitable. Let's take a look at what they said.
Unhappy Drivers?
Transport Focus's survey asked coach drivers, freight operators and those involved in courier work and logistics whether major A roads and motorways meet their needs. Perhaps unsurprisingly, the answer was no.
Many of us who spend a lot of time behind the wheel will understand some of the issues raised. For example, the drivers surveyed mentioned road surfaces, roadside facilities and management of disruption caused by road maintenance or accidents.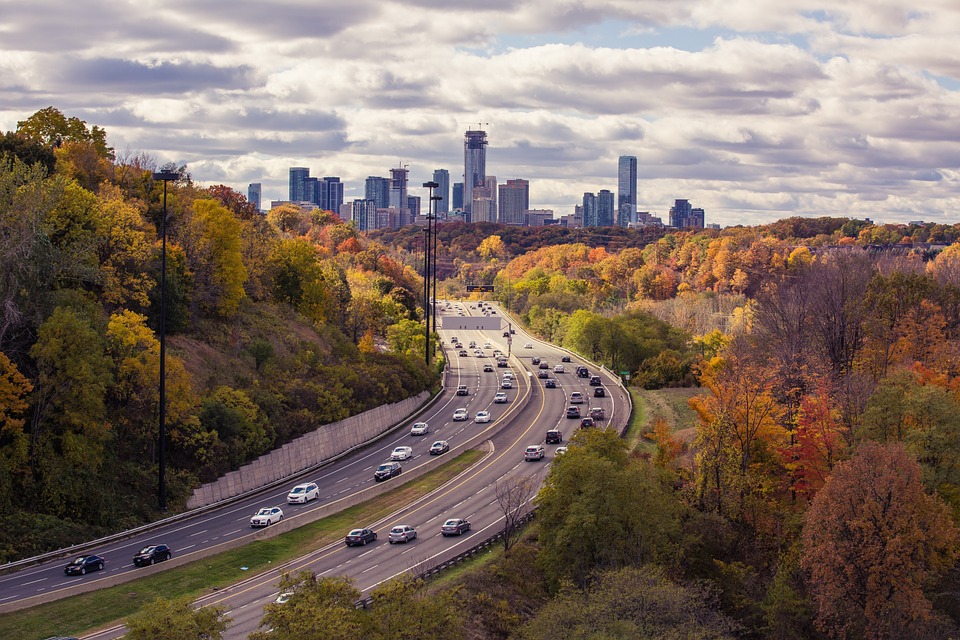 The Statistics
The statistics reveal the wide range of opinions held by those in the courier work and coach sectors. Here are some of the key ones.
26% of managers are not satisfied with the way the roads operated by Highways England serve their company.
52% of managers are satisfied with the way the organisation's road system serves their company.
40% of companies surveyed say their business is under threat due to disruption on their routes.
30% of managers say costs generated by poor surfaces affect their bottom line.
Areas for Improvement
Across the board there was agreement on which issues are key.
As we all know, time is of the essence for courier work. Those with a mandate for the upkeep of the roads need to understand that, not only must deliveries be made within certain windows, but there are strict rules governing how long drivers can be behind the wheel. Disruption and poor management of problems can lead to both financial losses for delivery companies and difficult situations for drivers stuck in their vehicles. The participants thought that those responsible should prioritise the conditions that affect courier work in particular when they are managing incidents.
Other key problems that the industry wanted to raise with the organisation include:
Lack of communication about closures, road works and delays especially at night.
Lack of parking spaces at roadside services, the need for better security at these services and better value for money.
Costs for companies due to poor surfaces.
Talking to Highways England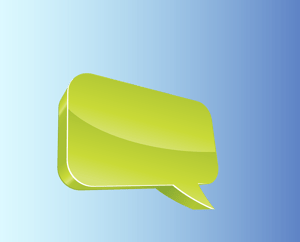 So, what's next? Transport Focus is planning on using these responses to encourage the organisation to think more about the needs of the logistics industry. They are going to run this survey regularly to see if any progress is made.
Transport Focus is also repeating its suggestion that Highways England forms a small operational unit solely to meet the needs of the logistics, freight and coach sectors. This unit would be run by specialists who know exactly what the industry requires from the road network.
What would you suggest to the powers that be if you had an opportunity to give your opinion? What are the changes you would like to see implemented to help you increase your profits and efficiency?
With thousands of courier loads crisscrossing the country every day, many see the industry as a big environmental problem. However, as the FTA have shown, we are also the solution.
Zero Emissions and Zero Accidents by 2050
Chief Executive of the FTA, David Wells, used the inaugural Future Logistics Conference & Expo this November to state his confidence in the achievability of zero emissions and zero accidents from freight by 2050. Wells set out a plan at the conference which he hopes will "propel the logistics sector into a bright and innovative future, defined by technological progress, safety, compliance and employee welfare".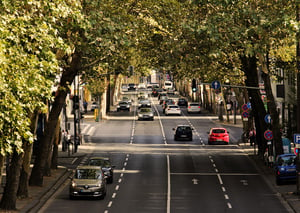 Future Logistics Conference & Expo
The conference at the Warwickshire Event Centre was the first Future Logistics event run by the FTA. The event gathered inspirational and innovative speakers together, as well as a selection of some of the most interesting technology from the freight sector.
The main themes of the day-long conference were future technologies and tools, managing people and how to optimise operations. The FTA hopes to equip the sector with the knowledge and tools it needs to embrace new tech and be prepared for imminent challenges, such as skills shortages and Brexit.
Bold Vision
David Wells has a bold vision for the future of the industry. He wants all courier loads to be delivered by vehicles producing zero emissions by 2050. He also wants to reduce fatalities and injuries from freight movements to near zero by this date. Wells is confident that, with the cooperation of businesses and government, his goal is achievable.
It is great to hear such a positive and strong statement about the future of logistics, a statement that designates skilled workers, innovative companies and cutting-edge technology as a solution to pollution and environmental issues.
Support from the Industry
With speakers from the Transport Research Laboratory, John Lewis Partnership and the Centre for Connected Autonomous Vehicles, as well as financial backing from Tevva, Bott, the Transport Exchange Group and others, this conference was well supported from within the logistics industry. Speakers demonstrated how the sector has an important role to play in cleaning up the environment and increasing road safety.
With so much innovation at the centre of courier work, now is the time to grow your business. Pick up extra courier loads, or expand your resources, on our simple to use trustworthy platform.
Has Christmas come early? Absolutely – if you're a courier driver who wants to keep business running safely and smoothly through the winter months. A multi-million-pound fleet of gritters will soon be working their magic to help make that happen.
£30 Million Investment
Great news! An exciting new fleet to grit our roads is about to make its debut in the UK. Over thirty vehicles were sent to East Anglia in October and there are over one hundred and fifty waiting to be rolled out over the coming months.
Top of the Range
With cutting edge technology and design, the new fleet is said to be safer and more efficient than its previous models – and increased road safety is always great news for a courier driver. They have been designed following an investigation by Transport Research Laboratory which showed which features make vehicles more noticeable on the roads.
Safety First
Thanks to some innovative tech, the salt spread can be automatically calculated. Specific features, such as unusual landscape or bridges, can be pre-programmed meaning salt is spread efficiently. What this means is that the operator can keep total focus on the roads – essential in challenging weather conditions.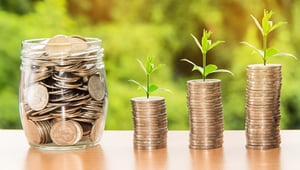 As well as new technology, the design takes safety into consideration. Research has shown that vehicles are more likely to stand out if they have a solid shape and are painted one colour. You might not believe anyone could accidentally run into twenty-six tonnes of gritter, but it has happened in the past. The striking design of these vehicles should reduce the risk of such incidents, which can be very serious.
Collaboration
This roll-out is the result of a successful collaboration between Highways England and manufacturer Romaquip. They are proud of the technical advances that they have designed for these new gritters.
I hope these gritters are a good omen for the hard-working courier driver over the next few weeks. As one of the busiest times of year for the courier industry, anything that improves safety and efficiency will be welcomed with open arms. Keep an eye out for the sparkling new machines when you are out and about during the festive season and beyond.
Find out everything you need to know about the new CX Small Fleet App.
Building Business with CX Small Fleet
With this app from the Courier Exchange platform, you can take your office with you wherever you go. For a small operator, each owner driver job is an opportunity to grow your business, so why get stuck behind a desk? Stay out on the roads and keep your business booming.
Visit the product page here or read on to discover how you can grow your business with CX Small Fleet.
What Can Our App Do for You?
As an owner driver, job compartmentalisation is difficult to achieve. It might sound like a good idea to do an hour in the office at the start of each day and then head out on the roads to take care of deliveries, however, it just isn't that simple.
You have to be all things all the time. Driver, administrator, manager, customer service and more all in one. That is where the CX Small Fleet App comes in. Downloading the app onto your phone means that you can take your office with you anywhere helping you deal with management, customer service and securing new jobs on the go.
As the head of a small fleet it allows you to:
Check driver's availability
Allocate loads on the go
Manage driver's workloads
View tracked vehicle alerts on a map
Wherever your drivers are in the country you can keep an eye on them and use the app to make the most of return load and hotshot opportunities on the CX platform.
The app will also save you time spent on admin through:
Instant invoicing
Document management systems
The result? A more productive and efficient workforce. Your owner driver job satisfaction will be through the roof as you see your business capitalising on every opportunity and increasing profits.
Not already using the CX platform to build your business? See what you are missing out on today.
Today, I find out a little more about valued Courier Exchange member MPC Couriers and discover how the Exchange has helped this business grow.
Who Are MPC Couriers?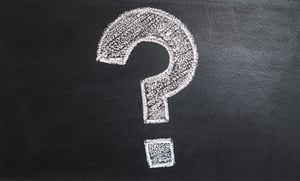 MPC Couriers are based in Walsall and run by Martin Coulson. The company offers a same day delivery service and focuses on excellent customer service on every job. Martin set up on his own to avoid the long weeks and repetitive routes many drivers face in larger companies.
How Does the Exchange Work for MPC?
The Exchange offers Martin huge flexibility in regard to the owner driver courier jobs he decides to take on. Martin enjoys the fact that he can choose who to work for and when to work – fulfilling his dream of a career in the courier industry on his own terms.
For MPC Couriers, the annual subscription is great value for money, giving the company access to over 5,700 trade-only businesses. The CX platform also has real-time tracking technology and a live feedback system making owner driver courier jobs easier to secure and fulfil. Using the platform meant that MPC Courier's monthly turnover has increased by about 40% over the past two years.
Martin likes that the subscription is paid in one lump sum and not taken as a percentage on all courier jobs he accepts. In fact, he found so much work through the CX mobile app that he covered the cost of the year's subscription in just over a week.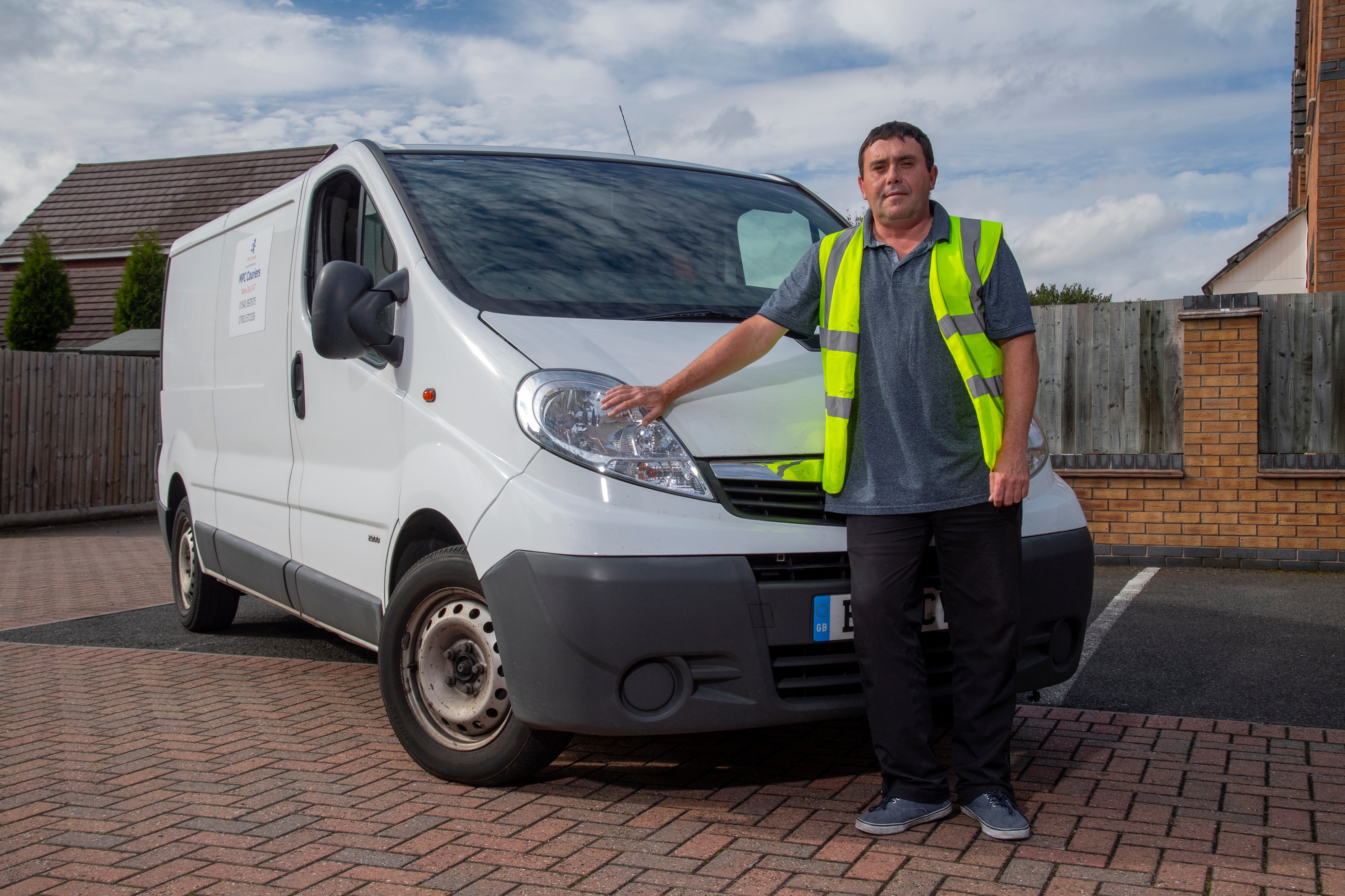 Good News for Contractors Too?
Martin Coulson argues that the Exchange is good news for contractors too. For contractors looking for drivers to carry out work, owner driver courier jobs might come as cheap as if they went with a larger company. However, Martin boasts that smaller providers like himself give great value for money. Small providers and same day carriers, according to Coulson, can offer a dedicated service those on tight time schedules just can't beat.
The CX platform gives small providers opportunities to grow their business and show why they are a key part of the logistics industry. Why not try it for yourself?
Find out how to get a meteoric boost to your business by using our Courier Exchange site just like Red Rocket Couriers.
A membership to our great platform can truly be a game changer for those who are ambitious and business-minded. We spoke to a valued member to see how our Courier Exchange site contributed to his success.
Up, Up, Up and Away
When Lee Gueller, owner of Red Rocket Couriers, recently spoke to us about his business, he said that our courier Exchange site was key to Red Rocket's growth. We wanted to find out a little more about how Red Rocket use Courier Exchange day-to-day.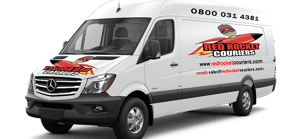 "The Best Business Decision I Ever Made"
When Gueller started his company, it was just him and a van. Many of the people who use our platform start out the same way but grow due to the opportunities they find here. Now, Gueller employs three drivers and, of course, has access to our Courier Exchange site. This means he can call on our virtual fleet all over the UK to fulfil jobs his drivers can't get to.
Gueller starts using the CX App at 7am, fielding requests and planning for the day. Live alerts coming through in real time is a top feature, according to Gueller, as timing can either win you or lose you a load.
Communication is Key
Gueller also uses the CX App every day to help him communicate with clients. Good communication, as we all know, is the key to happy customers. His drivers switch on the 'on my way to pick up' feature to let clients know when their job is underway. Clients can then track the drivers on a real-time map. Gueller credits this with the many positive reviews Red Rocket has received, as clients can track their driver and know exactly when they are likely to arrive.
If you too want to reduce the number of angry "where is my delivery" calls you get, check out the CX App.
"Good for Them, Me and the Environment Too"
Gueller believes – and we agree – that our courier Exchange site has levelled the playing field, giving everyone more opportunities. He also remarked on the opportunities to increase profit by using the CX platform. When a driver sets off on a journey without a return load, they can simply post their availability to the Exchange and are highly likely to pick up a backload. Gueller's drivers also make use of the Live Availability Map. If they start their return journey without a backload, they can pick one up on the way. In fact, Gueller estimates that 99% of the time his drivers return with a full load. This is great news for Red Rocket as a business, and the increased efficiency is great for the environment too.
If you want to lift off like Red Rocket, then you need a Courier Exchange membership. Call us to find out how to get a boost to your business that is out of this world!
Looking to purchase a used delivery van? With multiple online marketplaces at your fingertips and a wide array of vehicles from which to choose, the process can be relatively quick and hassle free. However, with Internet fraud on the rise, it's also a case of buyer beware…
Following on from our recent post on avoiding losing money to criminals when selling a van online, it's equally as important to be vigilant when you're on the purchasing end of the transaction. As a self-employed courier driver, throughout the course of your career you may purchase numerous vehicles as your business expands and evolves, so make sure you don't get caught out!
Trust is everything…
When you do business on the Internet you're essentially dealing with a stranger, so the same rules apply as if you were physically walking onto a used commercial vehicle lot: check out their credentials and establish that you can trust them.
The thing is that online criminals are getting smarter and in some cases can target unsuspecting purchasers with some pretty ingenious methods – like posing as third party escrow providers. By establishing an image as a trusted institution, they can get hold of the victim's money by bypassing the seller before either party knows they've been duped.
…So Trust No-one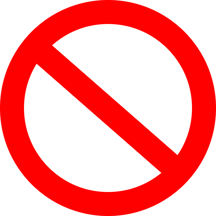 When you make contact with a seller through an online marketplace you don't have the insight of being able to make an initial judgement based on their shifty eyes, bad breath or dodgy body language, but the National Fraud Intelligence Bureau has issued some tips to help you reduce the risk of falling prey to fraudsters.
Here comes the sound of a breaking record: if it sounds too good to be true, repeat after me, IT PROBABLY IS. One of the easiest ways of attracting a cash conscious self-employed courier is to offer a dream of a deal on a van. And once the swindler has you on the hook, it's the perfect place to start to reel you in…
If a third party escrow provider is involved in the deal, contact them directly to check their credentials. Don't simply reply to an email.
It's not judgemental to judge someone on their spelling and grammar! Well, it may be a little, but in the case of dealings over the Internet, sometimes badly put together emails can be a sure sign that something's suspicious.
Finally, the NFIB say that while some of the initial contact will be over email, you should always meet the seller in person and get the opportunity to thoroughly check the vehicle over before any money changes hands. Before any money changes hands. And, no, that repetition is not a typo – it's just the most important piece of advice!
If you're a self-employed courier, joining the Courier Exchange platform means gaining the benefits of being part of a trusted community of industry professionals. As well as increasing your opportunities for work, you'll make valuable contacts so you won't have to risk becoming a victim of fraud by dealing with unknown sellers.
If you're a self-employed courier driver, when it comes time to sell your trusty van and invest in a new one, don't get conned by Internet fraudsters!
Time to trade up from your trusty old delivery van for a new model? With a host of online marketplaces at your fingertips, selling a van is a lot easier than it used to be. But make sure you don't fall prey the many potential swindlers lurking in the cyberhalls…
Whenever you're dealing with financial transactions over the Internet you need to be alert to the myriad ways nameless, faceless criminals can try to fleece you. But when you're a self-employed courier driver and talking about the sale of a vehicle involving several thousand pounds, it's even more important to know what to look out for.
Check your PayPal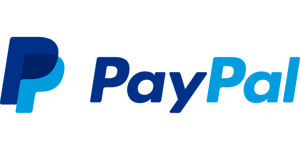 While generally PayPal is considered a safe way to make transactions, there are some unscrupulous characters out there that have found some fairly ingenious ways of deceiving a seller. Here's the scenario: you find a buyer for your van and they agree on your price. So far, so great! They make a payment to your PayPal account, but 'accidentally' pay you too much. Oh dear, would you mind please paying back the difference, they ask, ever-so-nicely? You check and sure enough there's the overpayment showing up in your account so, naturally, you want to show your integrity and immediately return them the difference.
Here's where it all goes pear shaped, because once you've made the refund, suddenly the original payment disappears in a puff of smoke – leaving you out of pocket with, in most cases, virtually no comeback. There are various ways this happens, including a fake receipt of payment, or the original payment being made with a stolen credit card, which is subsequently cancelled. Either way you've lost your dough – and for a self-employed courier, that could mean the difference between buying that new van and going back to a moped!
Don't Fall for It
While it's very tempting to take the money and run when you get a good offer on your vehicle, you can avoid being a victim of this kind of con (and there are many others out there) by following a very simple personal checklist.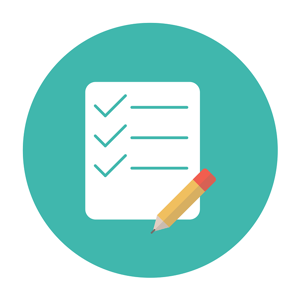 Check the validity of emails. One easy way of checking that a PayPal email is genuine is by logging in to the website in a new browser window (don't click through from the email) and checking the details of the payment.

If the buyer requests money for anyreason, run a mile. You are the seller, there is no reason you should be paying them anything! It's a sure sign of a dodgy operator.
If a buyer insists that they can't talk on the phone and can only communicate by email, it is a definite red flag.
If someone offers to pay the full asking price, no questions asked, there's a good chance there's a rather odorous rat somewhere! Remember what your dear old granny always told you: if it sounds too good to be true, it probably is.
Been a victim of an online van fraudster? Let us know! You can't put a price on the kind of community networking the Courier Exchange platform enables, and for a self-employed courier, knowing your mates have your back is absolute gold.