Driving habits that damage your van
No matter how well we drive and how careful we think we are, there's not a professional driver alive who doesn't occasionally fall prey to lapsing into bad habits every now and again. It doesn't mean we don't know the correct way to do things, it just means that because we're out there on the road for most of the hours of our working life, we might just need a gentle reminder to keep us on the straight and narrow.
So whether you're a new courier driver just learning the ropes, or an old dog getting up to a few bad tricks, these little reminders of some very easy bad habits and their ramifications on your vehicle are delivered (see what I did there?) with the greatest of respect.
Ignorance is never bliss
Well, not when it comes to engine noises and warning lights on your dash anyhow. It's so easy to think, 'oh, I'll get that seen to later', or 'it's probably just a loose thingumabob', but ignoring signs that something might be amiss can be very, very costly. Pay attention and get it seen to straight away. If it's nothing, well and good, but if it's something, you might just save yourself from disaster.
Ooh, ah, just a little bit more
Overloading a vehicle to save time or squeeze in another job is a very bad habit to get into. Loading up with more than the vehicle's prescribed capacity is not only dangerous when it comes to unloading, but can also cause unseen (until later) damage on the suspension, tyres, clutch and brakes.
Idling in the cold
Leaving a van to idle when it's cold can do a lot of damage to the engine, so don't be tempted to do it to keep yourself warm while you're not on the move. Because the engine oil is sent to run through without having time to warm up, it not only increases the amount of fuel used, it can also cause long-term problems. If you're cold, go buy a coffee sunshine.
Going hard on the clutch
Riding the clutch is one of the most common problems among all drivers, but in a vehicle that's helping you earn your livelihood, the wear and tear caused by leaving your foot on the clutch is exacerbated. Make sure you always take your foot off the clutch completely as soon as you've changed gears.
…And the brakes
The same applies to riding the brakes when you're driving downhill for a period of time, which is the fastest way to wear out your discs and pads. It's often laziness that causes us to do this, so stay more aware of your surroundings, read the traffic and brake sooner and softer.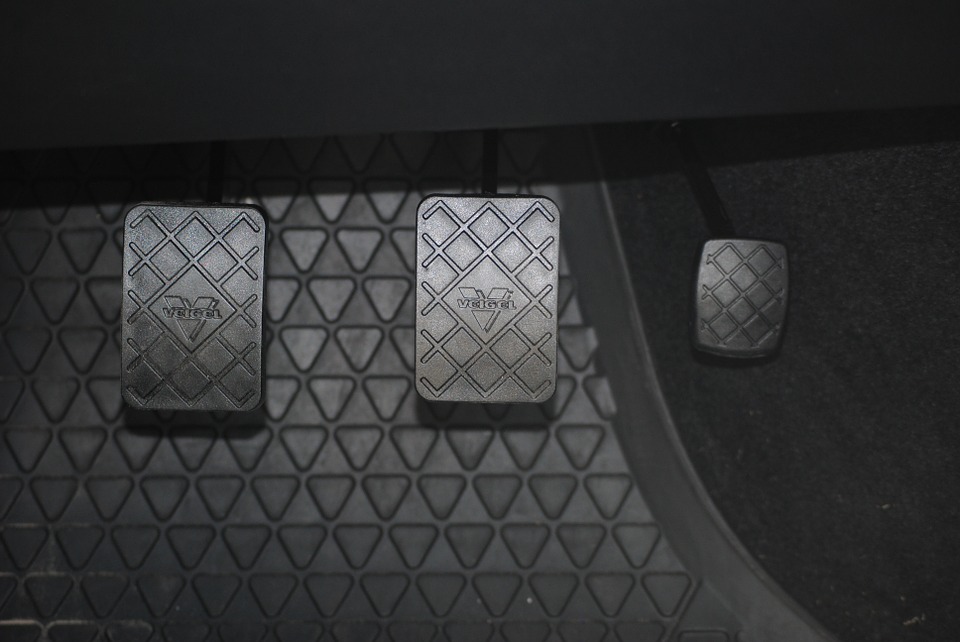 Don't be a one armed bandit
Ah the iconic driver pose: one hand on the steering wheel and the other on the gear stick. It's good though, right? It means you've got full control of your tools of the trade at all times. Wrong! And, really, you know it, don't you? Because as well as immediately losing 50% of your steering control, you're creating undue pressure on the gear stick fork.
See, that didn't hurt a bit, did it? But I hope it gave you a little nudge if and where you need to be reminded. Good habits breed good drivers, and good drivers mean a better and safer industry for us all.
The first quarter of a new year is always a time to reflect on the challenges and achievements of the previous twelve months. It's not just about giving yourself a pat on the back, though, it's also a way of checking that you're on track towards new goals and bigger and better challenges.
Here at Courier Exchange we pride ourselves on meeting every new challenge with a solution, and making every solution the very best it can be for our members. We're obviously doing something right because as the UK's most trusted courier network, we're at the forefront of technology and our member base is growing exponentially.
If you're already a member of the Exchange you'll know the effect that this online platform has on your bottom line, because you're experiencing it for yourself. And if you're working in the courier industry and you're not yet a member, you're running out of reasons why not
Something to Shout About
We're massively proud of the stellar achievements Courier Exchange notched up in 2018, so pardon us for tooting our own horns but we thought we'd take the time and screen space to give a little shout out…to us.
2018: A Year of Firsts
In the tough and challenging year that was 2018, CX racked up a whole lot of firsts. Here are a few examples from our statistics collated over the twelve months.
Passed more than one million loads carried by our members
Exceeded £100m in user revenue from the Exchange
Increased to membership to more than 6,000
Exceeded 10,000 loads offered to members in a single day (on multiple occasions)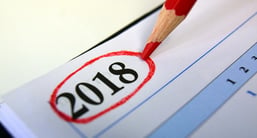 Good, Better, Best
When you see those figures it's certainly impressive, but bear in mind that for all those stats cited above, the magic milestones weren't just passed, they were significantly exceeded. How did we do it? Simple.
By connecting courier companies and drivers throughout the UK
By putting members in control of their own business
By providing a host of unique features
By load matching in real time
By utilising the latest technology through our mobile app
By offering a suite of tools that make administration and accountability simple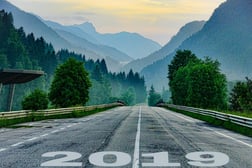 Looking Forward, Always on the Move
We're looking to make 2019 even better for our members so we can smash those stats again. If you're in the delivery industry, becoming a member of the Courier Exchange just makes good sense. We help facilitate the growth of your business by offering real time load matching, professional management tools and connection to a vast network of industry professionals. Make 2019 your year too!
There aren't many people in the UK who aren't heartily sick of the word Brexit. But the truth of the matter is that as delivery industry workers we have to keep paying attention, because so much of what will (or potentially will) happen will affect us somewhere along the line.
The word is, however, that no matter which side of the fence you're sitting on, and whatever eventually (yawn) happens with Brexit, if you take on self employed courier jobsthere's a very good argument for ensuring that you keep your delivery access to Germany open for business. Why? Because it turns out German online shoppers love UK products.
Online and Doing Fine
According to the Royal Mail, over the past three months, around 20% of Germany's online shoppers have purchased a product from a UK site. As well as the fact that they can't get many of the items at home and the pricing is competitive, there's apparently a very high level of trust (81%) that their purchase is the genuine British branded product they wanted (no fakes).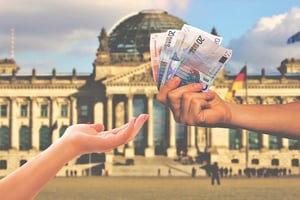 Now while it's all very warm and fuzzy that our friends in Germany trust us, that's not the real news. (Although, vielen dank you guys!) The proper good news is that all those goods making their way to Germany from UK websites have to be delivered to their new owners, some way or another. Right? And that's where the humble British delivery driver comes in.
Load Up and Cash In
The folk at Royal Mail offer a pretty reliable barometer of industry trends, so that means with the UK sites capturing one in five of the German online shoppers, that's a whole lot of goods crossing the Channel. So, if you make a living from self employed courier jobs, the German market could potentially make you a very tidy profit if you're geared up to be able to take advantage of it.
Getting a contract with a medium or large online retailer in the UK can be very lucrative if you're prepared to travel into Europe (bearing in mind the legislative changes when/if Brexit is enacted). Of course not every driver has the capacity or desire to do those longer haul self employed courier jobs, but for those who do, the rewards and lifestyle can be very appealing.
Because the majority of the goods purchased by German online shoppers are classified as small items (books, shoes, clothing), if you've got a van with a reasonable capacity you'll be able to take on regular runs into Europe.
So, the advice is that no matter how the Brexit cookie crumbles, there are still plenty of opportunities for the forward thinking delivery driver to keep the door to Europe slightly ajar…
If you think you'd like to take on some self employed courier jobs delivering to Germany or anywhere else in Europe, the Courier Exchange platform is the perfect place to find and bid for work you may otherwise not know about.