Whether you drive on motorways, through sleepy villages or in busy towns and cities, you're sure to have noticed the increased traffic since the end of the summer holidays. We've got some tips to help the busy courier driver get through it!
Bananas Back-to-School Traffic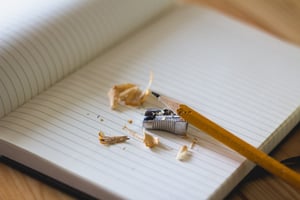 If you don't have children, you might be wondering why normally quiet roads are suddenly full of cars packed to bursting with small children and harassed-looking parents. Well, September brings the start of school and, with that, the buses and cars that ferry children from home to school and back again.
If you're an owner driver with kids, the end of the summer holidays probably bring mixed emotions. On the one hand, you're glad to wave the little ones off and get some peace and quiet as they get back to learning; on the other hand, you know the roads are going to get unbearably busy again with the return of the school run traffic.
Let's face it, there is not much an owner driver can do about the school run, except avoid it. So, we simply off a few tips to help you keep calm and carry on if you get stuck in traffic over the coming months.
Keeping Your Cool
If you are going to be stuck in back-to-school traffic these top tips might just make it bearable.
Smile: It might sound daft, but science has proven that just by smiling we can improve our mood. So what if you're stuck in an unmoving lane of school transport? Put a smile on your face and feel the benefit! You might even get a few waves from the kids.
Breathe: Again, it seems like common sense, but it can be all too easy to lose our temper when stuck in traffic. Anger and frustration can lead to mistakes, making you a more dangerous driver – which is not ideal. If you feel the frustration rising, take a deep breath in, hold, and release. Repeat until you feel calmer.
Listen: Instead of fretting about how much longer your journey is going to be, take the opportunity to put on a favourite podcast or listen to some great music. Music can actually make you feel more relaxed, especially calm, smooth tunes like jazz or soft rock.
Tech Solutions: RouteXL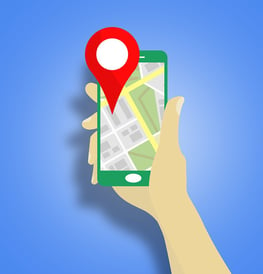 For every problem, you can be sure there is a technological solution. An app like RouteXL is a great investment for an owner driver.The app helps you plan the most efficient routes for deliveries, pick-ups and multi-stop jobs. Simply export to a satnav and away you go!
Of course, the simplest solution is to avoid being on the roads between 8-9 am and 3-4 pm. As an owner driver, however, you won't always have the luxury of choosing when you are out and about, especially if you're picking up extra jobs from our Courier Exchange platform. My advice? Resign yourself to longer journey times and start looking forward to the Christmas holidays.