Looking to purchase a used delivery van? With multiple online marketplaces at your fingertips and a wide array of vehicles from which to choose, the process can be relatively quick and hassle free. However, with Internet fraud on the rise, it's also a case of buyer beware…
Following on from our recent post on avoiding losing money to criminals when selling a van online, it's equally as important to be vigilant when you're on the purchasing end of the transaction. As a self-employed courier driver, throughout the course of your career you may purchase numerous vehicles as your business expands and evolves, so make sure you don't get caught out!
Trust is everything…
When you do business on the Internet you're essentially dealing with a stranger, so the same rules apply as if you were physically walking onto a used commercial vehicle lot: check out their credentials and establish that you can trust them.
The thing is that online criminals are getting smarter and in some cases can target unsuspecting purchasers with some pretty ingenious methods – like posing as third party escrow providers. By establishing an image as a trusted institution, they can get hold of the victim's money by bypassing the seller before either party knows they've been duped.
…So Trust No-one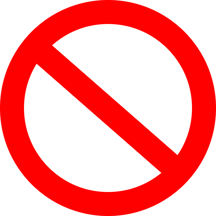 When you make contact with a seller through an online marketplace you don't have the insight of being able to make an initial judgement based on their shifty eyes, bad breath or dodgy body language, but the National Fraud Intelligence Bureau has issued some tips to help you reduce the risk of falling prey to fraudsters.
Here comes the sound of a breaking record: if it sounds too good to be true, repeat after me, IT PROBABLY IS. One of the easiest ways of attracting a cash conscious self-employed courier is to offer a dream of a deal on a van. And once the swindler has you on the hook, it's the perfect place to start to reel you in…
If a third party escrow provider is involved in the deal, contact them directly to check their credentials. Don't simply reply to an email.
It's not judgemental to judge someone on their spelling and grammar! Well, it may be a little, but in the case of dealings over the Internet, sometimes badly put together emails can be a sure sign that something's suspicious.
Finally, the NFIB say that while some of the initial contact will be over email, you should always meet the seller in person and get the opportunity to thoroughly check the vehicle over before any money changes hands. Before any money changes hands. And, no, that repetition is not a typo – it's just the most important piece of advice!
If you're a self-employed courier, joining the Courier Exchange platform means gaining the benefits of being part of a trusted community of industry professionals. As well as increasing your opportunities for work, you'll make valuable contacts so you won't have to risk becoming a victim of fraud by dealing with unknown sellers.