While we all want cleaner air in our towns and cities, those of us doing courier work are often left wondering who's going to foot the bill when new legislation fighting for reduced emissions comes into play.
With new legislation in progress, companies and owner drivers doing courier work are getting understandably nervous, waiting to find out how much it is going to cost them to comply. LoCity is an organisation working to support commercial vehicle owners make the necessary changes without serious financial consequences.
What is LoCity?
LoCity is a five-year programme – started in 2016 – that's trying to help commercial vehicle owners prepare for the Ultra Low Emission Zone, which will apply from April 2019. Up until this point, the organisation has responded to those who have reached out for help. Over 2000 people are engaged with the programme in some way. However, Christina Calderato, head of delivery planning at Transport for London (TfL), suggested recently that the scheme might be doing more.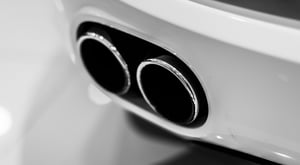 "We're going to start looking to see if there's more direct support we can offer people who might need it – are we able to come out and visit, and to do a bit more?" Calderato said at the 2018 annual conference.
As part of this effort to increase support to the courier work industry, LoCity has launched a new Fact and Fiction website to give operators access to all the ins and outs of alternative fuel vehicles. The website will answer FAQs and give the truth concerning some common myths.
Calderato also revealed that LoCity is now part of the city planning function at TfL. She says that this will help the organisation influence policy and get the voices of the commercial sector heard.
Road to Zero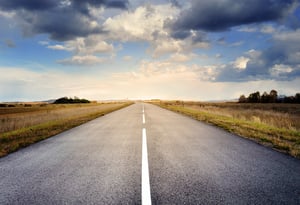 A common theme at the LoCity conference was zero-emission deliveries. The government has a target that all cars and vans will be zero-emission by 2040. At the conference, we heard about many types of alternative fuel vehicles currently being tested, from electric tractors to a 36-tonne, fully-electric RV. IKEA also discussed its staggered approach to introducing zero-emission vehicles to its large fleet. They will focus on London before targeting the rest of the country. Sustainability developer for IKEA, Marcus Helliwell, revealed the company's 2025 goal for a 100% zero-emission fleet and encouraged other large retailers to do the same.
However, as we know, it is not as easy for smaller operators and owner drivers to make big changes. Phil Killingley, deputy head of the Office for Low Emissions, spoke at the conference and acknowledged the challenges for small operators doing courier work. He said that, as the courier industry operates on "relatively low margins", alternative fuel options must make both environmental and economic sense.
At Courier Exchange, we want to make it easy for you to maximise your profits. After all, you never know when you are going to need a little extra cash. Use our simple platform to find owner driver jobs, network and grow your business.