Has Christmas come early? Absolutely – if you're a courier driver who wants to keep business running safely and smoothly through the winter months. A multi-million-pound fleet of gritters will soon be working their magic to help make that happen.
£30 Million Investment
Great news! An exciting new fleet to grit our roads is about to make its debut in the UK. Over thirty vehicles were sent to East Anglia in October and there are over one hundred and fifty waiting to be rolled out over the coming months.
Top of the Range
With cutting edge technology and design, the new fleet is said to be safer and more efficient than its previous models – and increased road safety is always great news for a courier driver. They have been designed following an investigation by Transport Research Laboratory which showed which features make vehicles more noticeable on the roads.
Safety First
Thanks to some innovative tech, the salt spread can be automatically calculated. Specific features, such as unusual landscape or bridges, can be pre-programmed meaning salt is spread efficiently. What this means is that the operator can keep total focus on the roads – essential in challenging weather conditions.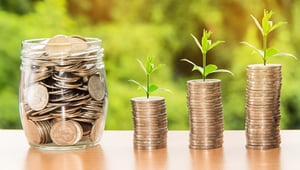 As well as new technology, the design takes safety into consideration. Research has shown that vehicles are more likely to stand out if they have a solid shape and are painted one colour. You might not believe anyone could accidentally run into twenty-six tonnes of gritter, but it has happened in the past. The striking design of these vehicles should reduce the risk of such incidents, which can be very serious.
Collaboration
This roll-out is the result of a successful collaboration between Highways England and manufacturer Romaquip. They are proud of the technical advances that they have designed for these new gritters.
I hope these gritters are a good omen for the hard-working courier driver over the next few weeks. As one of the busiest times of year for the courier industry, anything that improves safety and efficiency will be welcomed with open arms. Keep an eye out for the sparkling new machines when you are out and about during the festive season and beyond.