A case study for Bill Barlow
In the courier industry, being successful doesn't always have to mean expansion, growing a fleet and taking on bricks and mortar premises. For a hard working owner driver, sometimes being a humble man with a van can be as (proportionately) rewarding and profitable as running a larger operation.
You know how we love a success story, and Bill Barlow is a prime example of how good service, determination and a little help from your friends (that's us at the Courier Exchange, by the way), can take an owner driver business from zero to hero.
A man and van operation
A mechanic for most of his life, Bill was looking for a change and the chance to enjoy a more flexible lifestyle after the constraints of running his own business. He knew he wanted to be an owner driver of some sort, but after buying a van and running deliveries for a while, he recognised a shortcoming in his operation – which was that for every job he did, he was driving back home empty handed.
Profiting from empty miles
Bill wanted to make his van more profitable by reducing those empty runnings, but he frankly didn't want the stress of having to go out and build up a big enough customer base that would allow him to do that. Enter the Courier Exchange platform!
Looking before the leap
Bill discovered us after doing some research of his own, but being the world's largest online platform for trading same day courier work wasn't enough for him. Oh no, he wanted proof that the exchange was right for him and would allow him to score profitable return loads to fill up those empty miles. He researched and observed the workings of the freight exchange for three whole months before joining, so he had a thorough understanding of the savviest way to use it.
A match made in heaven
When he did finally become a member, the results were immediate. With hard work and his absolute commitment to great customer service, he earned himself an excellent reputation amongst his peers and freight forwarders on the platform. In fact, it worked so well for him that now it's the only place he uses for bookings and advertising his capacity, and he even uses the management tools for all his invoicing. He says it's given him the flexibility and freedom to work as much or as little as he wants and grow at his own pace. Sounds good to us Bill!
Bill Barlow is a great example of how Courier Exchange can work for any sized business, whether you're an owner driver or a larger company. No matter how fast or gradually you want to grow your business, membership gives you access to a huge virtual fleet and same-day courier jobs at your fingertips. It works for Bill, so get in touch and we'll show you how it can can work for you.
James Gordon spoke to Lee Gueller to find out how a freight Exchange platform changed his life forever…
"I get up most mornings at 6am. I always start my day with a coffee and then I'll check the Courier Exchange App on my phone. I've been a member of the Exchange for two years now. Looking back, signing up, was the best business decision that I have ever made.
Lee Gueller, founder of Red Rocket Couriers
Why? Well, without CX, I wouldn't have my same day courier company, Red Rocket Couriers. I still pinch myself when I think how far the business has come. In the first few weeks and months, it was just me and my van. Now, however, I have three self-employed drivers working for me, and also have access to CX's huge virtual fleet, which means that we can arrange pick-up at any time and almost any place in the UK in around 60 minutes.
Last week, for example, one of my regular customers from Leeds rang me to ask if one of my drivers could collect some signed legal documents from Dover and deliver them locally. Without CX, this wouldn't be worth my while as they were only offering £35, which wouldn't be enough to cover half a tank of diesel, let alone make any profit for my drivers who are all Manchester-based. However, thanks to CX's mixed fleet, which requires every member to have relevant and up-to-date licence and insurance documents to join, we were able to out-source the job to a trusted local owner driver, who we have never met, but have worked with several times. That, for me, is one of the best features of CX.
At around 7am, the CX App on my phone begins to go into over-drive. As we consistently score great feedback from our clients, our services are very much in demand. People I work with often ask me how we manage to secure such positive reviews from those we work with. For me, just like in boxing which I teach at the weekends, the secret to running a profitable same day courier company has its roots in discipline. In both boxing and logistics, those who take time to plan, flourish. Take the boxer who goes for a quick knock-out as soon as the bell sounds. He rarely wins. In the same way, an unprepared courier who throws a pallet of fragile goods into his van, and drives as fast as he can to the drop off point, will probably find that the load is either damaged, or that he receives a speeding ticket.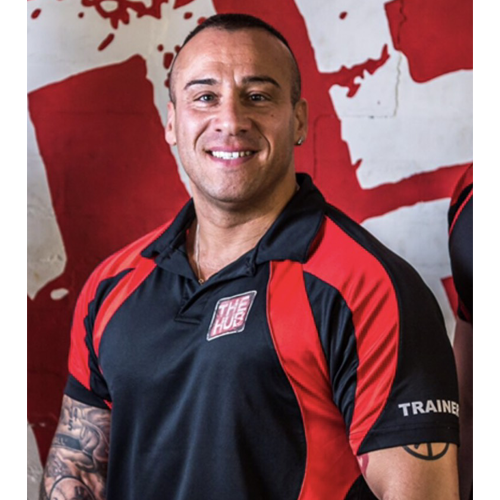 At 8am I sit down to work. In between the trilling of my mobile, which continues to provide me with job alerts, I sometimes steal a glance at the Racing Post, or scroll through the football gossip column on the BBC app.
I love football, and at this time of year, I'm very interested to see if my team, Manchester United, has made any new signings. I mention football because in many ways it is has a lot in common with logistics. Both, for example, require you to lay the basic foundations, and to never lose sight of them.
Therefore, we take great pride in offering a professional service to our clients. Our vans are equipped to take anything from sensitive documents to pallets of timber. We never co-load, and we never take two packages going to different locations in the same van – even if clients give us the green light to do so. Our customers are paying for a same day direct service and we make sure that this is what they will always get.
But, it's not just about delivering on time, it's about listening to customers and also the guys who work for me. They work on the front lines and know what's going on, and often their feedback is invaluable in making our service even better than it is.
It may seem obvious too, but being courteous and communicative to customers, from the second the job is won to when the goods are delivered, is incredibly important. However, in an industry where time is quite literally money, you'd be amazed how many courier firms forget this basic rule.
In terms of communication, the CX App helps us greatly in this respect. As soon as my drivers accept a load, they switch on the 'on my way to pick up' feature, which shows their live position on a real time map to everyone involved in the delivery. This means that my drivers never get angry calls from clients asking them where they are, and when the goods will be delivered.
But looking back, the App has been a real game changer for me in so many different ways. I really like the fact that it's so simple to use and is really responsive. The fact that live alerts come through in real time, for example, is often the difference between winning a load and missing out.
I also believe that the App has not only levelled the playing field in this way, but also gives my drivers something that is much more precious – job certainty. For instance, last week, I sent one of my guys down to Heathrow. Before he left, we let everyone on the Exchange know his ETA, and just before he set out, we won a backload. But even if we don't secure a backhaul in advance, our customers are able to track our position on the Live Availability Map, while drivers receive regular load match updates on the journey home. So 99 per cent of the time, they return to base driving fully-laden vans, which is good for them, me and the environment too.
At 10am, thanks to CX smart matching, all my drivers are on their way to deliveries, while I keep an eye on events from my office. My home is my office these days. But I don't even have to be sitting at a desk in my house to run my business. I can work from anywhere in the world. That, for me, really brings home the power of a freight Exchange platform. But the penny didn't really drop for me, until I booked a holiday to Spain last month. At first I began to worry that I would have to stop trading for ten days. However, after a call with the Transport Exchange Group and my mobile phone provider, both assured me that I could run the business from abroad without any interruptions.
The only thing left to do is to tell my wife. Wish me luck!…"
Delivery of semlor by Patrik Nygren is licensed under CC BY 4.0
Hello, my darlings!
As I sit down to write this post, I have mixed feelings. I'm surprised, a little embarrassed, but also a little amused. Why? You're about to find out!
The thing is, in the time since I last posted on here, I've had a message from a reader who – among a lot of praise, which I'm really appreciative of and humbled by – pointed out a rather surprising fact. Apparently, in all the time I've been writing this blog, we've never once discussed the different types of courier driver jobs available for someone just starting out or wanting a career change!
Can you believe it? Four years of writing a blog where we discuss all things courier-related literally every week, and we still didn't have such a basic and simple post as that! I'm guessing it's because almost everyone who reads Gertie's Cafe is already a courier driver, and doesn't need this explained to them. But for the benefit of those just starting out, or who have stumbled across this blog because they're curious about the world of delivery driving, let's talk a little while about the different types of work available.
Different Types of Courier Driver Jobs
I assume many of those reading this article already know that, when starting out in the world of delivery, you can join a large company or become self-employed. But I would bet many of you didn't know you could also specialise in certain types of jobs. You can, for example, become a technical courier driver, delivering technical products and helping install them once you get there; specialise in lifestyle and mail-order products; or be the 'go-to' person for international deliveries.
The length of the jobs available also tends to vary, with some lasting a full day, others demanding that you perform several deliveries on the same day – and some even going on overnight or for a longer period of time! It's up to the individual driver to choose which of these they prefer and try to make sure their new job matches their preference – after posting this, I don't want to hear any whining about how you don't like the type of jobs you do! Are we clear, young ladies and gents?
Just teasing, my darlings – you know I adore you! Be here next month for the requisite dose of Christmas-y posts.
Until then, as ever, ta-ra!
Gertie
x