Getting More from Highways England
In a recent survey, Transport Focus asked delivery drivers what Highways England could do to make their courier work more efficient and profitable. Let's take a look at what they said.
Unhappy Drivers?
Transport Focus's survey asked coach drivers, freight operators and those involved in courier work and logistics whether major A roads and motorways meet their needs. Perhaps unsurprisingly, the answer was no.
Many of us who spend a lot of time behind the wheel will understand some of the issues raised. For example, the drivers surveyed mentioned road surfaces, roadside facilities and management of disruption caused by road maintenance or accidents.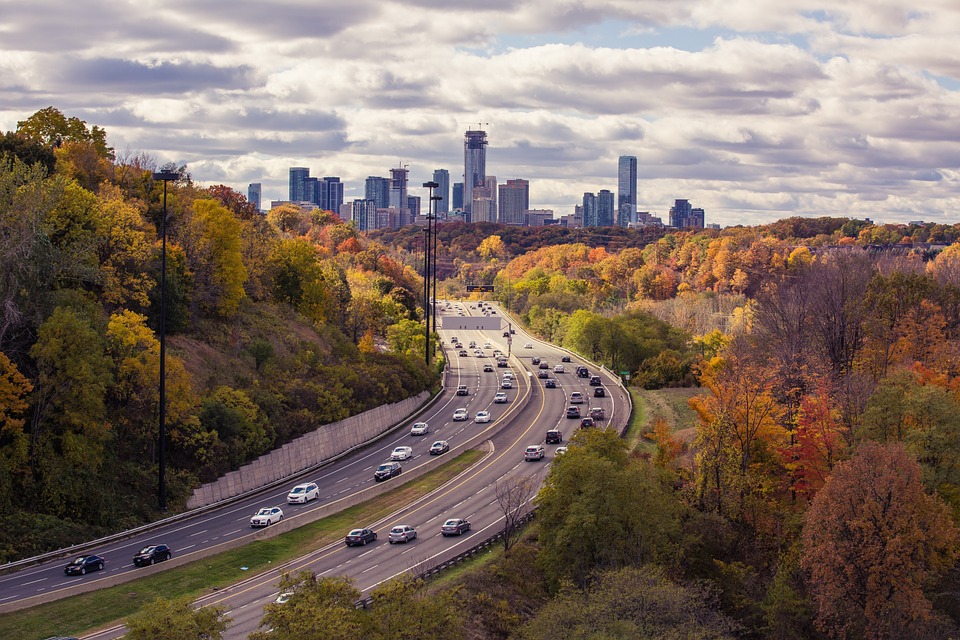 The Statistics
The statistics reveal the wide range of opinions held by those in the courier work and coach sectors. Here are some of the key ones.
26% of managers are not satisfied with the way the roads operated by Highways England serve their company.
52% of managers are satisfied with the way the organisation's road system serves their company.
40% of companies surveyed say their business is under threat due to disruption on their routes.
30% of managers say costs generated by poor surfaces affect their bottom line.
Areas for Improvement
Across the board there was agreement on which issues are key.
As we all know, time is of the essence for courier work. Those with a mandate for the upkeep of the roads need to understand that, not only must deliveries be made within certain windows, but there are strict rules governing how long drivers can be behind the wheel. Disruption and poor management of problems can lead to both financial losses for delivery companies and difficult situations for drivers stuck in their vehicles. The participants thought that those responsible should prioritise the conditions that affect courier work in particular when they are managing incidents.
Other key problems that the industry wanted to raise with the organisation include:
Lack of communication about closures, road works and delays especially at night.
Lack of parking spaces at roadside services, the need for better security at these services and better value for money.
Costs for companies due to poor surfaces.
Talking to Highways England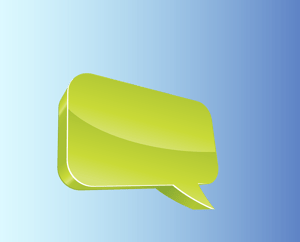 So, what's next? Transport Focus is planning on using these responses to encourage the organisation to think more about the needs of the logistics industry. They are going to run this survey regularly to see if any progress is made.
Transport Focus is also repeating its suggestion that Highways England forms a small operational unit solely to meet the needs of the logistics, freight and coach sectors. This unit would be run by specialists who know exactly what the industry requires from the road network.
What would you suggest to the powers that be if you had an opportunity to give your opinion? What are the changes you would like to see implemented to help you increase your profits and efficiency?
Go2Day is one of our members whose business is all in the family. They have used the tools and networking available to Exchange members to shape their business model in a particular way to suit their agenda.
This is the story of a member who uses the Exchange to maximise profits through efficiency rather than to expand their fleet size.
Growing Business, Not Vehicles
Go2Day uses their membership as a resource for running a subcontracting business model. They can say yes to any courier work, big or small, knowing that a small job can be subcontracted to another CX member when a bigger job comes along.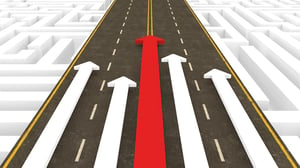 Relying on Partners
According to Andy, Tim and Chris (the brothers behind the thriving transport company), the only reason they can make this model work so well is their trust in the members at the Exchange. Knowing that any subcontractors they hire have been vetted before subscription and rated by peers, gives Go2Day the confidence that their reputation will always be upheld by their partners for any courier work they take on.
The Mobile App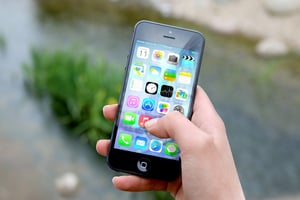 This company also relies heavily on our tools like the Mobile App, and Andy says that he no longer has to ring around to find out who might be available to take on a contract. Instead he can pinpoint which of their regulars is nearby and available from the real-time information on the Live Availability Map
He also can pick up extra jobs for his vehicles on the same platform. However, it does depend on drivers remembering to update their status regularly on the map.
Go2Day is a great example of the multiple ways that members can get more profitable courier work from the Exchange. So if you are already a member or you're thinking of joining, get in touch with us and we can show you more ways that you can take advantage of your membership.
Did you know that the last mile of a delivery route represents 50% of the total delivery cost of a parcel? Essentially, unless your drivers deliver a package on the first attempt, your profit margins will be minimal. Don't lose out, use delivery software to achieve a high first-time delivery rate.
Your Solution: Courier Exchange and Its Telematics Providers
I don't mean to scare you with this information, but I do realise that you probably find this news quite concerning and may feel increasingly under pressure to deliver a parcel first time. With that in mind, I've put together a few tips to help you improve your stats.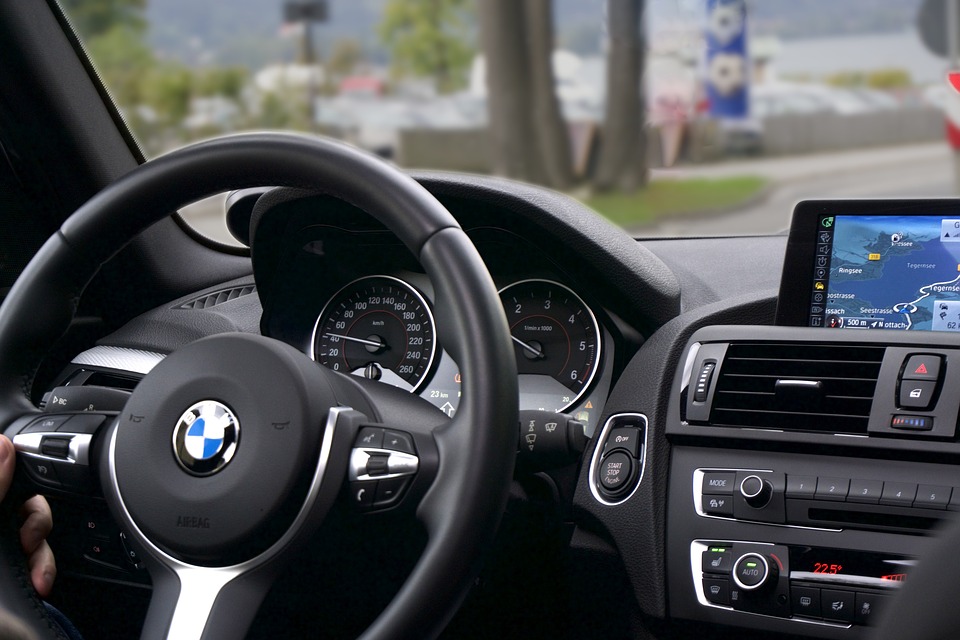 ● Telematics Software
To help your drivers achieve a higher number of first-time deliveries, you should be using delivery software. As a member of Courier Exchange, you'll be able to benefit from our community's close relationships with several major telematics providers, including Fleetmatics, TomTom Telematics, Quartix, Teletrac Navman, Microlise, Masternaut and Causeway. By using these technologies, you'll be able to maximise profits by both optimising your capacity usage and achieving first-time deliveries on all loads.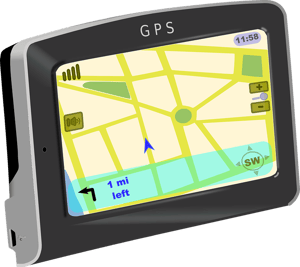 ● Route optimisation
A planning application, for instance, uses previous traffic data to map out the most appropriate route for couriers to use. It will also provide a more accurate schedule and allow you to allocate the right number of deliveries to each driver.
● Route visualisation
By using delivery software that is linked to the navigation app on your driver's mobile device, they can visualise their route before setting off. They can also update this route according to traffic or re-order their stops should an order be cancelled or modified. You'll also be able to visualise the maps they are using and compare their planned route with the ones previously driven.
● Informing the customer
Delivery software can also be programmed to send a one-hour ETA time window to the customer whence their driver is on their way and has accepted the planned route. This forewarning technology has so far been very successful, with deliveries being successfully received first time in 98% of cases.
All in all, you should be making optimal use of Courier Exchange's latest integration with major telematics brands to better plan your route and receive real-time updates on your drivers' progress to ensure everything is on schedule. Your couriers can then use the software to communicate with the end-customer and ensure they'll be in to receive their package. It's the easiest way of guaranteeing that you maximise your profits and increase that successful first-time delivery rate!
Delivery of semlor by Patrik Nygren is licensed under CC BY 4.0
Hello, my darlings!
As I sit down to write this post, I have mixed feelings. I'm surprised, a little embarrassed, but also a little amused. Why? You're about to find out!
The thing is, in the time since I last posted on here, I've had a message from a reader who – among a lot of praise, which I'm really appreciative of and humbled by – pointed out a rather surprising fact. Apparently, in all the time I've been writing this blog, we've never once discussed the different types of courier driver jobs available for someone just starting out or wanting a career change!
Can you believe it? Four years of writing a blog where we discuss all things courier-related literally every week, and we still didn't have such a basic and simple post as that! I'm guessing it's because almost everyone who reads Gertie's Cafe is already a courier driver, and doesn't need this explained to them. But for the benefit of those just starting out, or who have stumbled across this blog because they're curious about the world of delivery driving, let's talk a little while about the different types of work available.
Different Types of Courier Driver Jobs
I assume many of those reading this article already know that, when starting out in the world of delivery, you can join a large company or become self-employed. But I would bet many of you didn't know you could also specialise in certain types of jobs. You can, for example, become a technical courier driver, delivering technical products and helping install them once you get there; specialise in lifestyle and mail-order products; or be the 'go-to' person for international deliveries.
The length of the jobs available also tends to vary, with some lasting a full day, others demanding that you perform several deliveries on the same day – and some even going on overnight or for a longer period of time! It's up to the individual driver to choose which of these they prefer and try to make sure their new job matches their preference – after posting this, I don't want to hear any whining about how you don't like the type of jobs you do! Are we clear, young ladies and gents?
Just teasing, my darlings – you know I adore you! Be here next month for the requisite dose of Christmas-y posts.
Until then, as ever, ta-ra!
Gertie
x