M4 Restrictions Will Become Permanent to Keep Drivers Healthy
The words 'nitrogen dioxide' might not mean much to you, but if you hear the words '50mph limits on the M4' you might be more inclined to prick up your ears. Ears pricked? Listen up…
Temporary Turns Permanent
If your delivery work takes you to Wales on the M4 around Newport and Port Talbot, let's hope you were already aware of the temporary speed restrictions that were put in place in a bid to cut the pollution in these built up areas. Well, it turns out the experiment was so successful that the 50mph speed limits have become permanent. (There are several other roads affected, which we cover at the end of the post.)
Why the Need?
Not many of us who do delivery work are part-time scientists on the side, but without going into a full-on chemistry lecture, what it boils down to is that there's an urgent need to reduce the levels of nitrogen dioxide in the air. For our own sake as well as the environment. It's been deduced by people far cleverer than me that the fastest and easiest way of doing this is by bringing down the speed limit in these sorts of traffic-congested areas.
If you want a pretty grim statistic from the government, here it is in all its depressing glory:
"Air pollution in the UK reduces the life expectancy of every person by an average of 7–8 months, with an associated cost of up to £20 billion each year."
Slow Down and Do Your Bit
It goes without saying that we all need to do is to stay within the law when it comes to speed limits. This particularly applies to those of us out there doing delivery work who might be on tight schedules. There's really no excuse for speeding, but it seems there are still some people ignoring the 50mph rule, and just so we're clear, here are the places the limit will become permanent by the middle of July:
M4 Port Talbot
M4 Newport
A470 Pontypridd
A483 Wrexham
A494 Deeside
The Environment Minister plans to try to address the problem of motorists continuing to driver too fast in these areas by getting very specific and installing signs that say: "poor air quality kills, reduce your speed". Right then.
You can't get much clearer than that, can you?
Are you a member of Courier Exchange? If you work in the delivery industry you should be. Membership gives you access to real-time availability of loads, a vast virtual fleet of drivers and a host of professional tools to help take your business further.
Though today we rely on our vans and trucks to deliver goods across the country, not so long ago our friends in the animal world played a much larger role in courier work.
Today people can order something online in the morning and you can be delivering it to them by tea-time. However, in the past things weren't so simple. Getting mail from A to B could be difficult, and very slow. So, people trained animals to make the job simpler. Even today, in remote parts of the world, some animals are still playing postman.
Paws for thought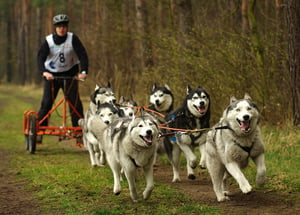 In the freezing wilds of Alaska and Canada, sled dogs were trained as couriers. Their strength and stamina meant that a team of dogs pulling a sled full of post was actually the most efficient way of moving mail.
Everyone knows that dogs can be trained to do some amazing things, however, cats are a different matter. Despite this, an ambitious town in Belgium tried to get cats to deliver letters in the 1870s. As you might have guessed, the scheme was not a purr-fect success. The cats kept to their own schedules and took days to deliver the post
The Original Airmail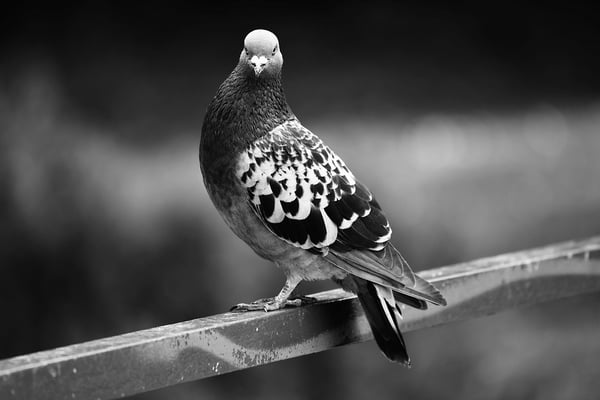 Pigeons were used in the world wars to carry out important courier work. They have an incredible ability to find their way back to their nests no matter where they are released. However, as homing pigeons really only fly back home they only make excellent messengers if you want to send all your letters to one specific place.
Hold Your Horses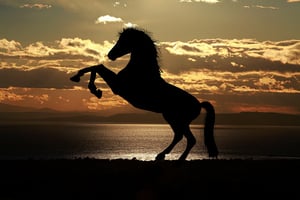 Or rather, don't! Horses were by far one of the most efficient ways of moving mail around the country before more modern delivery systems began. Horses are fast and, with a rider, of course, made courier work pretty easy.
Speaking of hooves, a more unusual method of delivery in colder climates is the reindeer. I'm not talking about Santa, most people using reindeer to make deliveries can't fly. In some areas of the world reindeer, with their specially adapted hooves are still one of the only ways to deliver goods.
Thankfully these days you don't need to rely on animals to make courier work pay, all you need is a membership to Courier Exchange to help you find the business you need.
Did you know that the last mile of a delivery route represents 50% of the total delivery cost of a parcel? Essentially, unless your drivers deliver a package on the first attempt, your profit margins will be minimal. Don't lose out, use delivery software to achieve a high first-time delivery rate.
Your Solution: Courier Exchange and Its Telematics Providers
I don't mean to scare you with this information, but I do realise that you probably find this news quite concerning and may feel increasingly under pressure to deliver a parcel first time. With that in mind, I've put together a few tips to help you improve your stats.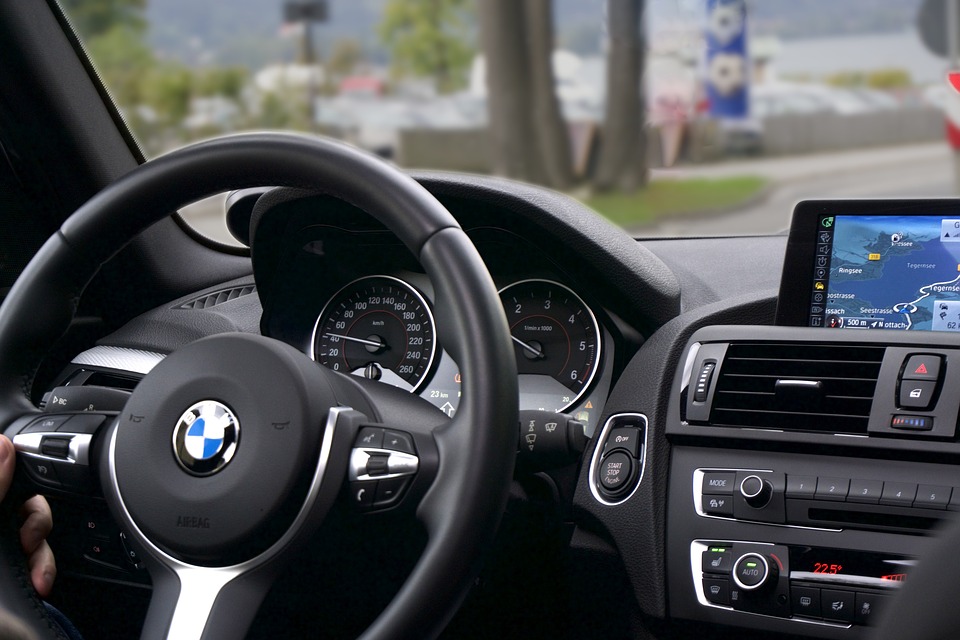 ● Telematics Software
To help your drivers achieve a higher number of first-time deliveries, you should be using delivery software. As a member of Courier Exchange, you'll be able to benefit from our community's close relationships with several major telematics providers, including Fleetmatics, TomTom Telematics, Quartix, Teletrac Navman, Microlise, Masternaut and Causeway. By using these technologies, you'll be able to maximise profits by both optimising your capacity usage and achieving first-time deliveries on all loads.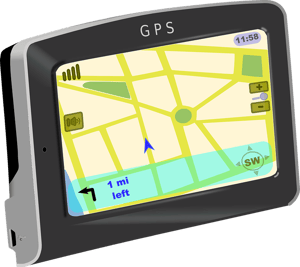 ● Route optimisation
A planning application, for instance, uses previous traffic data to map out the most appropriate route for couriers to use. It will also provide a more accurate schedule and allow you to allocate the right number of deliveries to each driver.
● Route visualisation
By using delivery software that is linked to the navigation app on your driver's mobile device, they can visualise their route before setting off. They can also update this route according to traffic or re-order their stops should an order be cancelled or modified. You'll also be able to visualise the maps they are using and compare their planned route with the ones previously driven.
● Informing the customer
Delivery software can also be programmed to send a one-hour ETA time window to the customer whence their driver is on their way and has accepted the planned route. This forewarning technology has so far been very successful, with deliveries being successfully received first time in 98% of cases.
All in all, you should be making optimal use of Courier Exchange's latest integration with major telematics brands to better plan your route and receive real-time updates on your drivers' progress to ensure everything is on schedule. Your couriers can then use the software to communicate with the end-customer and ensure they'll be in to receive their package. It's the easiest way of guaranteeing that you maximise your profits and increase that successful first-time delivery rate!
According to the well-worn proverb, prevention is always better than a cure. And when it comes to the dreaded MOT, never were those words of wisdom so pertinent. A fail can mean huge problems if your vehicle has to come off the road for an extended period of time, but with a little bit of TLC, getting your MOT can be AOK.
While we're on the subject of proverbs, here's another one to annoy you: "If you fail to plan, you plan to fail". So if you don't want to fail the MOT, plan not to. Simple.
A Fail Costs More than Pride
A courier driver's van is subject to a lot more mileage and wear and tear than a conventional private vehicle – so there are a lot more reasons for it to fail. In fact, 20% of all vans on the road fail the test the first time, leading to:
Reduced productivity
Lost hours on the road
Expensive repair bills
Loss of profits
Be MOT Ready
That's the bad news. The good news is that with a bit of maintenance, forward planning and commitment, you can vastly increase your chances of passing the first time – saving yourself time, money and a jolly big headache.
Don't get caught short: Keep yourself abreast of exactly when your MOT is due. Check the expiry date regularly so it doesn't creep up on you, and make it a point to book your vehicle in to the garage at least a month beforehand and ask for a reminder in the week prior.
Do your own regular checks: Make a weekly (or at the very least, monthly) checklist that you carry out on your vehicle, without fail. If you make it a habit it'll get less and less painful as time goes on.
Interior checks – seat belts (secure and release), horn, rear view and wing mirrors, dash warning lights
Under the bonnet – screen wash, coolant, oil
Exterior checks – windscreen wipers, exterior lights, tyre treads (minimum 1.6mm), number plates (front and back), door closures (from both inside and outside).
The MOT Doctor Prescribes…
We'll finish how we began: with the proverb about prevention. Once you've succeeded in passing the MOT, it's not just about sitting back and congratulating yourself. (Well, maybe just a quick pat on the back.) Pre-empting and preventing any issues in between tests can also save you expensive breakdown callouts and time off the road. Regular maintenance shouldn't just be a ploy to pass the MOT – it always makes good sense. So in the spirit of good sense, we'll leave you with this simple but sage advice:
Keep up your regular checks (as per above) throughout the year
Make sure any repairs needed get attended to quickly
Book in for an annual or twice yearly service
If you've got any other tips on how to be an MOT marvel and pass first time, every time, do let us know.
Dehydration? You? Never! If you feel thirsty while you're out on a courier job you'll just have a quick swig of the old Cola or H2O, right? Well, it might surprise you to know that by the time your mind (or your mouth) tells you it's time to wet the whistle, your body could actually already be dangerously dehydrated without you even knowing.
A Couple of Dry Stats
Let's get this clear, by 'dry' we certainly don't mean boring… Get ready for a shock.
Stat 1: it's been revealed that close to 70% of drivers in the UK don't know how to identify the signs of dehydration.
Are you sitting down? Because here's the kicker.
Stat 2: a study has revealed that dehydrated drivers are similarly impaired (in terms of mistakes made) as those affected by alcohol.
Dehydration: The Low Down
Now we've got your attention, the job is to keep it. Stay with us, though, because the topic is extremely important to anyone who makes a living out on the road – even if it's just the odd courier job. If it's your full time gig, it's even more vital.
The Effects
Lack of hydration leads to poor concentration and, when you're in charge of a vehicle, little slip-ups can lead to big problems. Here's what can happen:
Your reaction times can become drastically impaired
You can begin to 'drift' between lanes
You may brake early, late or unnecessarily
You can lose awareness of other vehicles around you
The Signs
So, if feeling thirsty is not the best gauge of your hydration status, what is? There are many tell tale symptoms, and not all of them are obvious:
A dry, papery mouth and tongue (ok, this one probably is obvious)
Cramping in muscles (legs, fingers, toes)
Feeling fatigued
A 'fuzzy' head, not feeling alert
A slump in your mood
Dark and cloudy urine (it should be pale, almost clear if you're adequately hydrated)
The Solutions
If it all sounds a bit grim, take heart – because staying hydrated really doesn't have to be a chore. Take these tips on board your next courier job, and it'll be easy to stay within the safe levels of hydration:
Make it a habit to load up on liquids before you start to drive; this can also be in the form of fruit
Make sure you always have a few bottles of water in your van to sip
Factor in regular stops so you don't make excuses to evade having to go to the toilet
Get your two a day – two litres of water, that is (and make it non-negotiable)
It really couldn't be easier, so there's really no excuse.
When you work out on the road, staying healthy and hydrated can definitely be a challenge, but it should be your top priority. What other tips have you got to share in terms of staying in peak condition?
The MPs' vote to go ahead with third Heathrow runway is a rare piece of good news for the haulage industry. More cargo coming in means more jobs, and everyone will be able to get a slice of the action.
As a courier driver, it can feel as though all the government does is create challenges for the logistics industry. Every few months there is something new which threatens to slow the growth of this fast-paced and forward-looking industry. June finally brought us some good news with MPs making a key decision which could boost earnings for UK courier firms.
Heathrow Third Runway: Good for Business?
The FTA has been a long-time supporter of the expansion of Heathrow and say that Brexit has only made a third runway more important for the industry.
Why do we need it?
A third runway will make Heathrow a global hub airport. This means that it will be at the centre of a huge, international trade network – ideal for post-Brexit Britain. The expansion will provide:
Increased capacity for business
New trading partnerships
Access to new world markets
The ability to compete with Asia and America
Despite these impressive arguments, it has taken a long time for MPs to agree to the airport expansion.
Better Late Than Never
Finally, after years of debate, the plan was given the thumbs up from government. The third runway promises to create new jobs in the UK, especially for couriers. The expansion means that more cargo can be flow in and out of the country. This means more cargo needs shuttling to and from the airport meaning an increase in work for drivers. Global importers and exporters will use the new runway to bring goods into the country and couriers will be there to pick them up.
Many are saying this expansion will create new jobs in the haulage industry. It certainly sounds like there will be plenty of opportunities for large and small firms alike.
Keep your eyes on the prize (and on the jobs!) by using Courier Exchange to help grow your business. As soon as the new runway is up and running, you'll need to know exactly what jobs are out there, our easy-to-use platform helps you find ideal courier work quickly.
James Gordon spoke to Lee Gueller to find out how a freight Exchange platform changed his life forever…
"I get up most mornings at 6am. I always start my day with a coffee and then I'll check the Courier Exchange App on my phone. I've been a member of the Exchange for two years now. Looking back, signing up, was the best business decision that I have ever made.
Lee Gueller, founder of Red Rocket Couriers
Why? Well, without CX, I wouldn't have my same day courier company, Red Rocket Couriers. I still pinch myself when I think how far the business has come. In the first few weeks and months, it was just me and my van. Now, however, I have three self-employed drivers working for me, and also have access to CX's huge virtual fleet, which means that we can arrange pick-up at any time and almost any place in the UK in around 60 minutes.
Last week, for example, one of my regular customers from Leeds rang me to ask if one of my drivers could collect some signed legal documents from Dover and deliver them locally. Without CX, this wouldn't be worth my while as they were only offering £35, which wouldn't be enough to cover half a tank of diesel, let alone make any profit for my drivers who are all Manchester-based. However, thanks to CX's mixed fleet, which requires every member to have relevant and up-to-date licence and insurance documents to join, we were able to out-source the job to a trusted local owner driver, who we have never met, but have worked with several times. That, for me, is one of the best features of CX.
At around 7am, the CX App on my phone begins to go into over-drive. As we consistently score great feedback from our clients, our services are very much in demand. People I work with often ask me how we manage to secure such positive reviews from those we work with. For me, just like in boxing which I teach at the weekends, the secret to running a profitable same day courier company has its roots in discipline. In both boxing and logistics, those who take time to plan, flourish. Take the boxer who goes for a quick knock-out as soon as the bell sounds. He rarely wins. In the same way, an unprepared courier who throws a pallet of fragile goods into his van, and drives as fast as he can to the drop off point, will probably find that the load is either damaged, or that he receives a speeding ticket.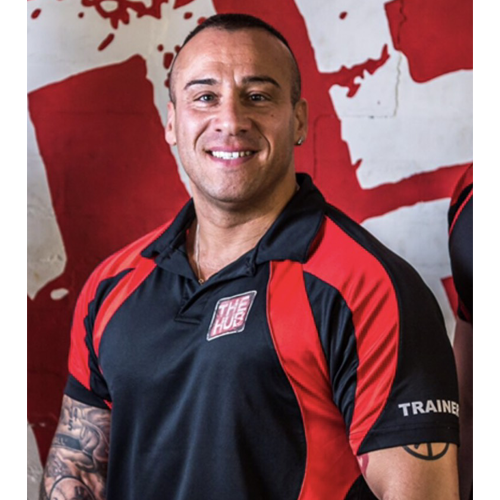 At 8am I sit down to work. In between the trilling of my mobile, which continues to provide me with job alerts, I sometimes steal a glance at the Racing Post, or scroll through the football gossip column on the BBC app.
I love football, and at this time of year, I'm very interested to see if my team, Manchester United, has made any new signings. I mention football because in many ways it is has a lot in common with logistics. Both, for example, require you to lay the basic foundations, and to never lose sight of them.
Therefore, we take great pride in offering a professional service to our clients. Our vans are equipped to take anything from sensitive documents to pallets of timber. We never co-load, and we never take two packages going to different locations in the same van – even if clients give us the green light to do so. Our customers are paying for a same day direct service and we make sure that this is what they will always get.
But, it's not just about delivering on time, it's about listening to customers and also the guys who work for me. They work on the front lines and know what's going on, and often their feedback is invaluable in making our service even better than it is.
It may seem obvious too, but being courteous and communicative to customers, from the second the job is won to when the goods are delivered, is incredibly important. However, in an industry where time is quite literally money, you'd be amazed how many courier firms forget this basic rule.
In terms of communication, the CX App helps us greatly in this respect. As soon as my drivers accept a load, they switch on the 'on my way to pick up' feature, which shows their live position on a real time map to everyone involved in the delivery. This means that my drivers never get angry calls from clients asking them where they are, and when the goods will be delivered.
But looking back, the App has been a real game changer for me in so many different ways. I really like the fact that it's so simple to use and is really responsive. The fact that live alerts come through in real time, for example, is often the difference between winning a load and missing out.
I also believe that the App has not only levelled the playing field in this way, but also gives my drivers something that is much more precious – job certainty. For instance, last week, I sent one of my guys down to Heathrow. Before he left, we let everyone on the Exchange know his ETA, and just before he set out, we won a backload. But even if we don't secure a backhaul in advance, our customers are able to track our position on the Live Availability Map, while drivers receive regular load match updates on the journey home. So 99 per cent of the time, they return to base driving fully-laden vans, which is good for them, me and the environment too.
At 10am, thanks to CX smart matching, all my drivers are on their way to deliveries, while I keep an eye on events from my office. My home is my office these days. But I don't even have to be sitting at a desk in my house to run my business. I can work from anywhere in the world. That, for me, really brings home the power of a freight Exchange platform. But the penny didn't really drop for me, until I booked a holiday to Spain last month. At first I began to worry that I would have to stop trading for ten days. However, after a call with the Transport Exchange Group and my mobile phone provider, both assured me that I could run the business from abroad without any interruptions.
The only thing left to do is to tell my wife. Wish me luck!…"
Delivery of semlor by Patrik Nygren is licensed under CC BY 4.0
Hello, my darlings!
As I sit down to write this post, I have mixed feelings. I'm surprised, a little embarrassed, but also a little amused. Why? You're about to find out!
The thing is, in the time since I last posted on here, I've had a message from a reader who – among a lot of praise, which I'm really appreciative of and humbled by – pointed out a rather surprising fact. Apparently, in all the time I've been writing this blog, we've never once discussed the different types of courier driver jobs available for someone just starting out or wanting a career change!
Can you believe it? Four years of writing a blog where we discuss all things courier-related literally every week, and we still didn't have such a basic and simple post as that! I'm guessing it's because almost everyone who reads Gertie's Cafe is already a courier driver, and doesn't need this explained to them. But for the benefit of those just starting out, or who have stumbled across this blog because they're curious about the world of delivery driving, let's talk a little while about the different types of work available.
Different Types of Courier Driver Jobs
I assume many of those reading this article already know that, when starting out in the world of delivery, you can join a large company or become self-employed. But I would bet many of you didn't know you could also specialise in certain types of jobs. You can, for example, become a technical courier driver, delivering technical products and helping install them once you get there; specialise in lifestyle and mail-order products; or be the 'go-to' person for international deliveries.
The length of the jobs available also tends to vary, with some lasting a full day, others demanding that you perform several deliveries on the same day – and some even going on overnight or for a longer period of time! It's up to the individual driver to choose which of these they prefer and try to make sure their new job matches their preference – after posting this, I don't want to hear any whining about how you don't like the type of jobs you do! Are we clear, young ladies and gents?
Just teasing, my darlings – you know I adore you! Be here next month for the requisite dose of Christmas-y posts.
Until then, as ever, ta-ra!
Gertie
x