Bosch Gives Fleet Managers a New Tool: The Digital Key
If you're a fleet manager organising a complicated rota with multiple drivers using multiple vehicles, the new Bosch app – Perfectly Keyless – could become integral to your fleet's day-to-day routine.
This recently launched technology is a world first for vans and it might just be a life-saver for the busy fleet manager who wants to wave goodbye to the stress of ensuring the right driver can get into the right van.
Perfectly Keyless: How Does it Work?
Bosch's app connects couriers with a dispatcher or fleet manager, so the latter can let drivers enter a particular vehicle via the app. This tech is being marketed as providing a key that is "impossible to lose or steal", making "conventional vehicle keys a thing of the past", according to the president of Bosch Automotive's electronic division Harald Kröger.
What are the Benefits
As we all know, in the logistics industry time means money. Saving even a few minutes on each job, thanks to digital access, could equal impressive savings across the board – especially for larger fleets.The digital method will also make last-minute alterations in scheduling easier, as drivers can be given access remotely and face-to-face hand-overs are not needed.
Is Security a Problem?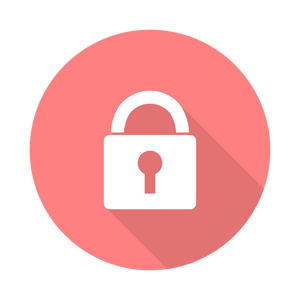 For courier companies, vans are a huge investment, so it makes sense that before investing in any new tech, as a fleet manager, you'll want to make sure it won't compromise the security of your vehicles. Now, it is true that potentially someone could steal a driver's Smartphone (which holds a digital key) and then use it to take a van. However, it is possible to deactivate access remotely, so if a phone is lost or misplaced, security is maintained as long as the loss is reported.
What If the Battery Dies?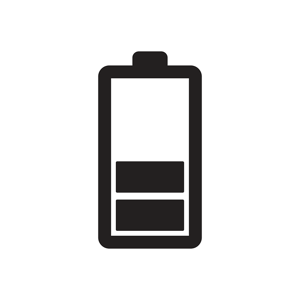 We've all experienced the frustration of having a battery run out at an inconvenient moment and, at this time, this would cause a problem for app users. However, Bosch says that soon digital access will work even if the phone battery has died. Using technology called near-field communication, data can be shared over short distances despite low or drained batteries.
Another development to look forward to is a complete integration of the app with scheduling and dispatch systems. Once it is able to integrate with your company's own dispatch systems, digital access will be generated automatically, saving you even more time and labour.
Do you think this is the future of vehicle access, or will it be a few years before this system really works for couriers across the country?
Delivery of semlor by Patrik Nygren is licensed under CC BY 4.0
Hello, my darlings!
As I sit down to write this post, I have mixed feelings. I'm surprised, a little embarrassed, but also a little amused. Why? You're about to find out!
The thing is, in the time since I last posted on here, I've had a message from a reader who – among a lot of praise, which I'm really appreciative of and humbled by – pointed out a rather surprising fact. Apparently, in all the time I've been writing this blog, we've never once discussed the different types of courier driver jobs available for someone just starting out or wanting a career change!
Can you believe it? Four years of writing a blog where we discuss all things courier-related literally every week, and we still didn't have such a basic and simple post as that! I'm guessing it's because almost everyone who reads Gertie's Cafe is already a courier driver, and doesn't need this explained to them. But for the benefit of those just starting out, or who have stumbled across this blog because they're curious about the world of delivery driving, let's talk a little while about the different types of work available.
Different Types of Courier Driver Jobs
I assume many of those reading this article already know that, when starting out in the world of delivery, you can join a large company or become self-employed. But I would bet many of you didn't know you could also specialise in certain types of jobs. You can, for example, become a technical courier driver, delivering technical products and helping install them once you get there; specialise in lifestyle and mail-order products; or be the 'go-to' person for international deliveries.
The length of the jobs available also tends to vary, with some lasting a full day, others demanding that you perform several deliveries on the same day – and some even going on overnight or for a longer period of time! It's up to the individual driver to choose which of these they prefer and try to make sure their new job matches their preference – after posting this, I don't want to hear any whining about how you don't like the type of jobs you do! Are we clear, young ladies and gents?
Just teasing, my darlings – you know I adore you! Be here next month for the requisite dose of Christmas-y posts.
Until then, as ever, ta-ra!
Gertie
x