2018: A Good Year for Courier Exchange
The first quarter of a new year is always a time to reflect on the challenges and achievements of the previous twelve months. It's not just about giving yourself a pat on the back, though, it's also a way of checking that you're on track towards new goals and bigger and better challenges.
Here at Courier Exchange we pride ourselves on meeting every new challenge with a solution, and making every solution the very best it can be for our members. We're obviously doing something right because as the UK's most trusted courier network, we're at the forefront of technology and our member base is growing exponentially.
If you're already a member of the Exchange you'll know the effect that this online platform has on your bottom line, because you're experiencing it for yourself. And if you're working in the courier industry and you're not yet a member, you're running out of reasons why not
Something to Shout About
We're massively proud of the stellar achievements Courier Exchange notched up in 2018, so pardon us for tooting our own horns but we thought we'd take the time and screen space to give a little shout out…to us.
2018: A Year of Firsts
In the tough and challenging year that was 2018, CX racked up a whole lot of firsts. Here are a few examples from our statistics collated over the twelve months.
Passed more than one million loads carried by our members
Exceeded £100m in user revenue from the Exchange
Increased to membership to more than 6,000
Exceeded 10,000 loads offered to members in a single day (on multiple occasions)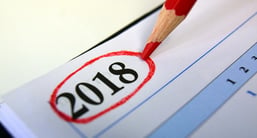 Good, Better, Best
When you see those figures it's certainly impressive, but bear in mind that for all those stats cited above, the magic milestones weren't just passed, they were significantly exceeded. How did we do it? Simple.
By connecting courier companies and drivers throughout the UK
By putting members in control of their own business
By providing a host of unique features
By load matching in real time
By utilising the latest technology through our mobile app
By offering a suite of tools that make administration and accountability simple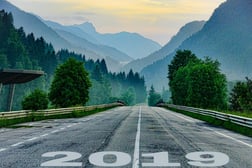 Looking Forward, Always on the Move
We're looking to make 2019 even better for our members so we can smash those stats again. If you're in the delivery industry, becoming a member of the Courier Exchange just makes good sense. We help facilitate the growth of your business by offering real time load matching, professional management tools and connection to a vast network of industry professionals. Make 2019 your year too!
Those of us who earn a living from self employed courier jobs need, by definition of the term, to be all things to all people – at least within the context of our own business. One of the most vital components of succeeding in the crowded delivery space is consistency. Consistency of service, of course. But consistency of work, most definitely.
If your business model involves self employed courier jobs, you'll need to chase the work leads yourself. So, what's one of the most accessible, regular and growing sources of work these days? Fingers at the ready with your answer…yes, it's online shopping.
Getting a Foot In
The number of people shopping online is increasing exponentially. It's certainly changed the face of retail and whether that's in a good way or not is an entirely different argument. But all those shoes, handbags, books, toys, furniture and electrical goods need to get from the retailer to the consumer, so the news is good for anyone in the delivery industry. It's opened up a wealth of opportunities for those of us who take on self employed courier jobs. but in However to keep those jobs rolling in, you have to be able to offer the retailer what their customers want.
Tracking Options
In research carried out by Royal Mail, along with free delivery, one of the definitive answers to the question "what do online shoppers want" is information. They are far more likely to shop with confidence with an assurance of when their goods are going to turn up on their doorstep and, even beyond that, 74% of them want updates on the progress and to be able to see for themselves exactly where their delivery is at any given time.
It's a compelling statistic, so if you want to take on self employed courier jobs with a retailer, unless you can offer their customers an easy way of tracking their parcel, you'll be behind the eight-ball from the get-go. In fact, so far behind you may as well go hide in the pocket.
With the many and varied Smartphone apps available today it's a relatively simple matter to integrate a tracking system into your daily operations. A small investment in tech and learning will make a huge difference to the level of service you can offer a retailer. So make sure you shout about it when you're bidding for a job.
Express Deliveries
Delivery options are also important and online shoppers now expect to be able to choose a same day or next day delivery if they wish. The Royal Mail's study shows that up to a third of online shoppers choose an express option and are willing to pay for it.
As a self employed courier, jobs can be costed to integrate this service and, if you're able to offer express delivery times (and can show you're reliable) you're far more likely to win a regular contract with a retailer to deliver their online goods. In return for your hard work and diligence you'll be able to charge a premium rate for the service.
P.S I Don't Love You
A happy little side note to the burgeoning online shopping industry is that there's a whole other side to it: returns. Many retailers are having to offer a free returns service if the customer isn't happy with the goods – so who do you think is going to be picking it back up and returning it to the warehouse? You are. And you're going to be paid to do it.
If you're looking to expand your reach and get more work, becoming a part of the Courier Exchange is one of the easiest ways to make new networks and nurture existing ones. You'll also be able to get the benefits of knowledge from your peers working in the industry. If you're not a member, it's time to ask yourself why!
Hello, all! Steven here.
How's everyone doing this week? Well, I hope. I'm quite excited myself – we are now officially in the countdown to peak season for courier work, and while there's bound to be plenty of hard work ahead (as you all will probably be well aware) it's also going to be well worth it. After all, who doesn't like a bit of extra cash in their pocket to spend at Christmas?
New Phone Laws Take Effect
But as warehouses start to crank up and many of us begin to anticipate a lot of extra work and a bit of extra cash, there's something else we should be paying attention to, as well. The British Government has recently passed new laws for phone use when driving, and, as excited as we all are about the Christmas season, we all need to be mindful of them. Because nobody wants to fall foul of the law just as peak season starts for courier work…
So what exactly are these new laws, and how do they affect courier work? (I hear you ask.) Just how are they going to impact the courier industry and the way us drivers go about our jobs? The first thing I'm going to tell you about that is to relax. You're still going to be able to use your phone as a GPS device, or to catch up with the latest news from Courier Exchange, and all that other good stuff we usually talk about around here. What you can't do (and to be fair, you already couldn't) is talk on your phone while driving – or at least not without having your hands-free kit. If you do and you get caught, there'll be a fine to contend with.
Increased Fines
"But Steve that's how it's ALWAYS been, you daftie!" (I can now hear you say.) And, of course, that's true. But did you know that as of March of this year the fine had doubled? Plus, being caught just once now takes enough points away for you to have your licence revoked, as they're cutting those in half! So, if you want to continue doing courier work in the foreseeable future, you better make sure you save the chat for hands-free or when you're stopped.
Just to confirm again, though, using your phone for GPS navigation IS allowed, as long as it's set up in a hands-free holder. You can even get away with talking in a situation like that – though you should still be careful, as it could still be seen as distracting and you could still be made to pay. So my advice is to go with the old saying: "better safe than sorry".
Well, that's that – bit of a glum post this week, I know, but it needed talking about I'm sure you'll all agree. Perhaps next time we'll talk about something cheerier!
Until then, be well, and drive safe.
– Steve
Membership to the Courier Exchange helps you increase efficiencies and take on new jobs by connecting you with a network of industry professionals and real time opportunities. Make your owner driver jobs more profitable right now!
Join the UK's fastest growing online courier network and you'll become part of a 5,700-strong community of likeminded transport professionals. As a small operator with a focus on increasing profits and growing your business, being part of our community will enable you to do just that.
With access at your fingertips to real time availability of loads through our advanced mobile app, you'll not only be able to bid for and win owner driver jobs, you'll also be able to reduce dead mileage by advertising capacity for return loads. The member-rates-member system allows you to reap what you sow as a subcontractor: get good feedback, win more work, make bigger profits! The equation couldn't be easier.
---
Key Benefits
Bid for real time job postings anywhere in the UK
Negotiate directly with partner members to confirm details and price
Reduce dead mileage by posting capacity for return loads
---
Sign Up Now To Become a Member or call today on 0208 993 7100
---
How Can You Reduce Overheads?
Post location and capacity to get return loads and eliminate dead mileage
Negotiate deals directly via your Smartphone
Simplify admin with our 2-way diary and accounting system
---
Do You Want to Make More Money from Your Delivery Work?
Want to take on more loads, improve your bottom line and see your business fly? Become a member and watch it happen!
---
Expanding Your Reach
By joining the Courier Exchange community of over 6,100 members around the UK you'll have access to a vast supply of live loads all over the country. You'll be matched with available loads based on your location, size and capacity, opening up entirely new ways to grow your business and drive your profits further and higher. Having the ability to forge partnerships beyond your local area will expand your reach and take business to the next level.
Our real time technology and responsive Smartphone app means that you can stay connected no matter where in the country you are. So, as well as gaining new clients around the UK, you'll be able to maximise the profits of your owner driver jobs by advertising capacity for return loads. Dead mileage is one of the biggest challenges for a self-employed courier so being able to tackle this issue head on means lower overheads and bigger margins.
Our Smartphone app allows you to connect directly with a partner member to negotiate your price, and our easy-to-use accounting system means you can do away with time consuming invoicing at the touch of a finger. Make your owner driver jobs pay more!
---
Want More? Get More!
Joining the UK's fastest growing courier network allows you to build long-lasting and profitable relationships with more than 6,100 other industry professionals. As well as gaining access to real-time owner driver jobs, being part of a trade-only platform facilitates valuable networking opportunities and access to the state-of-the-art technology of our unique mobile app.
You'll be able to communicate directly with other members for discussions and advice on topical industry issues like tackling dead mileage, rising fuel costs and up-to-date legislation and compliance. Our strict accreditation criteria and comprehensive member-rates-member feedback system means you can rest assured that any new trading partners have been thoroughly vetted.
Join our community
Want to increase your profits from owner driver jobs? Of course you do! Get in touch and our team will help steer you towards success.
---
Success stories
Eezehaul
Becoming a member of CX has made growth easy for Eezehaul. In fact, they give us the credit for achieving ISO 14001 status. With our help, they've been able to increase their back loads which, in turn, has cut down on waste and reduced their carbon…
Read story
Smart Transport Solutions
When you run a small business, sometimes admin tasks have to take a back seat to getting the job done. Find out how Mick, Paul and Steve from Smart Transport Solutions use their membership benefits to plan and manage their daily operations.
Read story
Light Freight Courier Services
Paul Wilkinson, a self-employed owner driver, talks about how success is always rewarded when you're a member of the CX platform. His excellent customer service skills during deliveries certainly don't go unnoticed.
Read story
Hello, my dears!
Now, today, I don't want to faff about too much. I know I always say that and then never follow through, but this time, I mean it! We have a very important topic to discuss, and I don't want to waste any time. So let's get right down to it, shall we?
Keeping Eyesight Sharp on the Road
Today, we're going to be talking about good eyesight and eye health, and why they are extremely important for people who make a living out of courier jobs. Well, actually, we're going to talk about a lot more than that, because the answer to that question should be obvious.
Courier jobs (mostly) require driving, and driving requires having good eyesight in order to be able to see all that's going on around and ahead of you. So, rather, what we're going to be doing is going over a list of ways you can make sure your eyesight remains in tip-top shape – not only for the time being, but for years to come as well.
The main way, of course, is to have your eyes examined regularly. You don't need to go to a special 'courier optician' or anything, either – just your local one will do. And before you ask, yes, this is more important than you think. Eye examinations have more uses than just making sure you're not blind. Doctors can also detect any issues you may be developing in your eyes that could affect you in the long run, and make sure they get treated before that happens. Things like cataracts or even just a normal pink eye infection can come to light while you're in the opticians' chair – so don't overlook your eye exams! (Sorry, pun intended!)
Once you do have your eyes tested, though, it's important to not just keep it to yourself. It's one thing when you do self-employed courier jobs, but if you work for a larger company, your boss needs to know about any problems the opticians may have discovered. This is not just so they can help pay for them (if you're lucky, they might), it's really so they understand if there are any steps that need to be taken, so all parties are protected, physically and legally. Remember, communication is key – so don't make life difficult for yourself!
There you have it, then. A couple of measures that may not seem to amount to much, but which can ensure your eyes stay healthy and in good shape for longer. And take it from someone who's blind as a bat without glasses – you'll want to make sure you take care of them!
Well, that's it from me for now. Until I see you again…
Ta-ra!
– Gertie
Hello, darlings, did you miss me?
That's right – it HAS been a while, hasn't it? I do hope Stevie did a good job of keeping you entertained, or at least giving you some useful information about courier jobs – he did seem quite excited to talk about the topics he had in mind!
This week, however, old Gertie is back. And what better way to celebrate the occasion than to talk about one of the most exciting award ceremonies the courier industry hosts each year?
The "What Van?" Awards
That's right – this week, we're going back to talking about the What Van? Awards. You may recall, a few weeks ago I was quite excited about having the chance to go to this – and let me tell you, the excitement has not abated one bit. I can't wait for this ceremony and I'm looking forward to catching up with a lot of my friends who do courier jobs.
The What Van? Awards reward the best vans put out into the market each year – and you can't do courier jobs without a van, can you? Well, unless you use a bike, I suppose! But you get what I mean! The results of these awards are very important to couriers, especially self-employed ones, because they can help them get an idea of what vans they need to be looking at when it's time for an upgrade, or which deals they should be looking out for.
These people don't just keep it to the basics, either; I was looking at the schedule for the events and there are 16 award categories! So if you're looking to find out more about which van is best in one specific area, or for one specific task, there's almost certainly an award on the list that can help you figure it out.
Network and Make New Friends
Not only that, these awards are also a great opportunity to network with other drivers and people in the industry. Stevie tells me that some of the biggest movers and shakers in the transport industry go to this show – and he is more than just a little excited by the prospect of meeting some of them this year. Which, of course, makes Aunt Gertie very happy for him…
I know we've talked about these awards before but I really want to reiterate just how important events like this are – even for drivers working for themselves. If you're thinking of going, just visit this page for the number and email of the person to contact – and while you're at it, take down the schedule, as well.
Don't forget to let me know if you're going!
Until then, ta-ra!
– Gertie
Hey, all. It's Steven here again. That's right – two weeks in a row! Can you believe it? It's like I'm the one writing this blog now, or something…
No, not really. If you were here last week, you may remember me mentioning I had asked Aunt Gertie to let me write a guest post later in the month. And, well, this is it. After today, I'm going to leave this blog to the person who actually runs it and you'll all get to have fun with Aunt Gertie once again.
Ford's New E-Van
In the meantime, though, let's talk about a really exciting thing one of my mates told me about. He works for a big German delivery company (no names, but their main branding colour is yellow, if you know what I mean) and he said they'd teamed up with Ford to create a new van, specifically to meet their requirements. Now, here's the thing – according to what he told me, this could actually have a huge impact on the courier industry as a whole – especially for those of us who do owner driver jobs for a living. Want to know why? Read on and find out.
An Electric Courier Vehicle
This van, which is called the StreetScooter, is one of the first electric courier vehicles out there, which straight away means it is more affordable to own and run. Just that aspect means it's already beneficial for drivers doing owner driver jobs, because, let's face it, a lot of our overheads are on petrol. An electric van would mean more money in our pockets – and you can't tell me that's a bad thing!
Not only that, this little van can help save CO2 – you know, carbon dioxide? That thing we all need to be able to breathe? Yeah, it saves that too. So, two for two, I guess.
"But Steve," you say. "That's worth nowt if the van is tiny!" But here's the thing – it's not. It's really not. It has 20 cubic litres of storage – that's good for over 20 parcels! It can also go anywhere from 80km to 200km on just one battery charge, depending on how hard you run it – which is also not half-shabby for something that runs on an electric motor.
So now that you know all this, it's not hard to see why I was so excited when I heard about this van, is it? This thing could really have an impact on our owner driver jobs, and I really hope Ford decides to mass produce them and give drivers access to it – even if we don't work for the yellow company. As soon as that happens, I know I'm getting one!
– Steve
Hello, all! Steven here!
Yes, you're seeing it right – we're kicking things off with a post by yours truly again. Don't worry, though – I won't be taking this blog away from Auntie Gertie anytime soon. I couldn't possibly do that to her! This is her baby and she needs to be the one to write most of the stuff in it. So this is not a takeover, just a friendly guest post.
Want proof? Well, I didn't actually even ask to be a guest this week. I asked for a week later in the month and I was totally willing to let Aunt Gertie have this one. All I did this time around was present an interesting topic to her – and it was actually her decision that I should write about it, as I would probably know more about it than she did. Thanks Auntie – I'll take on the challenge!
And just exactly WHAT is the theme, I hear you ask? Well, this week, we're going to be talking about how technology can help those of us who make a living out of owner driver jobs.
Top Technology to the Rescue
Now, I'm fully aware that this is something we've discussed a few times before – and I really don't want to repeat the same old points again. So instead of just going through all the different gadgets and gizmos available out there, I thought I'd talk about how they can actually help make owner driver jobs easier, in context.
Of course, for some of these the benefits are obvious. Who among us doesn't know how a SatNav or a GPS app can help save you time by getting from A to B, for example? And the more time we save, the more jobs we can do and the more money we all make. Simple! So, let's talk about lesser-known bits of technology that are just as important for those of us out there doing owner driver jobs.
How about a car charger? What's so special about a car charger? Well, wait until you need to use the GPS app on your phone and you've run out of juice. You're bound to get your answer right there! Or how about hands-free kits, so you can have your phone on your dashboard while using the GPS feature? Or power adaptors, for when you have to travel internationally? While these may not seem like much compared to flashier and fancier gizmos out there on the market, they definitely have a use and we really shouldn't be without them.
And, speaking of fancy gadgets, how about dash cams? For example, these are really helpful when you're involved in an insurance claim, since they provide footage to support your side of the story. A dash cam can often help a claimant win a legitimate case they may otherwise have lost. More and more of us are using them – myself included – and I suspect they're only going to continue growing in popularity in the years to come.
So there you have it – a little overview of not only WHAT gadgets are available for those of us who do owner driver jobs, but also HOW they can help us in our day-to-day life. I hope I did the topic justice and, if you think I did, let Aunt Gertie know!
In the meantime…drive safe.
– Steve

Hi all!
That's right, it's me again – Steve the nephew, here for another round of courier-related shop talk.
Before we get down to business, though, I have to take a minute to thank all of you for the great reception my post from last week got. You lot really did make me feel special, and the more I guest-write here at Auntie Gertie's blog, the more I understand why she keeps going on and on about you guys being the best readership in the world.
Let's Talk About the MOT

Right – with that bit of mush out of the way, let's get down to the real topic of this week's post. This week my aunt has come up with a topic I know a lot about and, well, she doesn't – so it makes sense I write this one! The subject? MOT for you people who make a living doing owner driver jobs. Yes, I know it's a confusing issue, and yes, if you're a new driver you probably have a lot of questions. Which is exactly why I want to address it here.
Right, then – just in case you're a super-newbie, MOT stands for the Ministry of Transport test. Basically, it's a test you're obliged to take after three years or so of owning a vehicle, to see if it's up to standard, road safe and so on. If the vehicle passes, you get your tax disc and you're golden. If you don't…well, if you don't, and you still take your vehicle on the road then you're breaking the law. Which you don't want to do.
All pretty straightforward, right? Well, this is where it gets a little bit more complicated – because now, we're going to be getting into the specifics of taking out MOT for owner driver jobs. Don't worry, though – it's not rocket science but there are a few things you need to know so you don't get caught out.
Take Note of the Details
Basically, the main thing to know when taking out MOT for your van is that even if it passes, your vehicle may not remain roadworthy for the duration of the certificate. If you want to make sure your vehicle is up to standard at all times (which should be your aim, of course), you need to take care to run regular checks, just to make sure everything is all right mechanically. The gearbox, clutch and engine, in particular, are NOT tested when taking the MOT, so you should take extra-care to ensure everything is all right with them at all times.
What's more, failing to check your van could work against you if you need to claim on insurance or breakdown cover – and again, that's something you definitely don't want to happen! The MOT people will usually advise you about any repairs they feel need attending to, but it's best to just play it safe and stay on top of things. Take it from someone who knows!
Hopefully, by now, you can see just how important MOT is, both for vehicles in general and in the context of owner driver jobs in particular. Also hopefully, you're now looking for the nearest available inspection centre to take your van to. If that's the case, make sure you're looking for the three blue triangles – and make sure you have about £60 on you to pay for it.
Well – that's all I've got for now. I hope I've helped at least a little in clearing up the mysteries of taking out MOT when you do owner driver jobs.
– Steve
Join the CX courier network and we'll help you grow your business without having to invest in more vehicles. How? By allowing you to subcontract jobs to a network of trusted partners!
Our platform helps you forge real time connections with drivers and freight forwarders all over the country, enabling you to meet demand for a world of new opportunities.
Being part of the UK's largest online courier network gives you access to new markets in parts of the country you couldn't otherwise reach. But instead of having to make a heavy investment into new vehicles, any work for which your existing fleet does not have capacity can be subcontracted out to other accredited members. Simple!
---
Key Benefits
Take on and subcontract loads anywhere in the country
Establish partnerships with trusted drivers
Expand your reach and capacity without having to invest in new vehicles
---
Sign Up Now To Become a Member or call today on 0208 993 7100
---
How Can I Find Subcontractors?
Post details of available loads
Connect and match with accredited drivers
Get an instant quote for the job
Make a booking
Track the job in real time every step of the way
---
Do You Want More Delivery Contracts Across the UK?
More work means more profits. Become a member of the Exchange so you can take on more work and subcontract jobs to trusted member partners.
---
Expanding Your Reach
Subcontracting is the easiest way of expanding into new markets and meeting demand without having to take on more permanent employees or purchase new vehicles.
When you join our courier network you'll instantly become part of a nationwide community of industry professionals. Membership allows you to take on work in other parts of the country by subcontracting out to available drivers when your own fleet does not have capacity. It also helps reduce dead mileage by enabling you to post capacity for return journeys.
Because every member is thoroughly vetted before accreditation, you can rest assured that your business's reputation is in good hands. We also make sure that working with multiple partners doesn't create any administrative headaches, with our 2-way diary and accounting module. This easy to navigate system allows you deal directly with partners to negotiate prices and confirm delivery details.
---
What Else Do You Get?
Being able to meet demand by subcontracting work to trusted drivers around the country naturally creates new admin challenges, but we've got that covered. Our real time technology for load matching and suite of online tools mean that even when your foot's on the accelerator growing your business, you're still in total control.
Our advanced mobile app, 2-way diary and integrated billing modules mean you can maintain your operational efficiencies even when dealing with multiple subcontractors and trading partners.
Our strict criteria for accreditation and our member-rates-member feedback system allow you to see exactly who you're dealing with, no matter where in the country they are.
Join our community
Join our online platform and see your business take off by using trusted subcontractors so you can meet the demand. Get in touch and we'll get you moving.
---
Success stories
Jet Speed Couriers
Logistics is Vincent's passion – and the CX app is helping him do what he loves most in the world (not to mention find the most fulfilling and interesting work). He can get his goods to their destination and find his next job quick as a wink……
Read story
Forces Veteran Courier Service Ltd
Steve Cooke, a former RAF logistics worker, started his same-day courier work company shortly after leaving the forces. With help of the Courier Exchange platform, the business has grown enormously.
Read story
Eddie Dunnigan
With a disabled wife and two grandsons at home, Eddie Dunnigan needed to be his own boss. Luckily, he joined the CX network and was able to choose hours that suited his lifestyle.
Read story