No Clean Air Zone in Cardiff
There are a few issues that have had more airtime recently than the impending implementation of CAZs (Clean Air Zones) as part of the strategy to reduce emissions in our UK cities. While there's absolutely no doubt a more environmentally friendly approach to managing congested cities is urgently required, there are many who believe that charging to enter these zones will put huge pressure on the infrastructure.
If you're a delivery driver no doubt you've been following the topic with interest, and you may already be aware that a growing number of local councils are rejecting the CAZ and coming up with their own alternatives to solving the problem. Following hot on the heels of Southampton, Nottingham, and Derby, Cardiff Council is the latest to do so.
Tackling emissions without a CAZ
Back in January 2018, in a well-publicised case the organisation ClientEarth challenged the Welsh Government to reduce the levels of NO2 on Castle Street, in Cardiff, which were predicted to be higher than EU permitted levels by 2021. In a nutshell, the Government and ClientEarth came to an agreement and Cardiff Council was instructed to begin work on finding ways to begin reducing emissions levels immediately.
Finding a way…
Accordingly, Cardiff Council came up with a range of measures that they believed would tackle the issue in the fastest, most effective way. They include:
…Without a CAZ
The Council says these measures will not only rectify the problem on Castle Street, but also across the entire city – negating the need for a CAZ. They've called for the Welsh Government to provide funding ASAP and have rejected the proposal for a CAZ in the city.
But not everyone's happy
Even though the Council's decision to reject the clean air zone will come as music to the ears of many a Welsh delivery driver, not everyone is happy – to put it mildly. Chair of charity organisation Healthy Air Cymru has come out very vocally to decry the rejection of a CAZ, saying that implementing these zones is recognised as "one of the most effective means of reducing transport emissions." He went on to say that the people of the city are being poisoned and that the zone was vital to protect them from even more dangerous levels of pollution in the future.
CAZs: yay or nay?
If you're an independent delivery driver or fleet manager in the courier industry, the side of the fence on which you stand on the CAZ issue is probably pretty clear. But there are also quite a few people who agree with the stance taken by Healthy Air Cymru. Feel free to let us know your thoughts, because our differences are what make the industry go around…
Membership to the Courier Exchange gives you fingertip access to real-time load matching if you're a delivery driver and an entire virtual workforce of drivers if you're a fleet manager or freight forwarder. If you're not already enjoying the benefits, get in touch and we'll help you to become a part of the UK's fastest growing and most trusted online exchange.
If you're an owner driver, your most important asset (apart from your good self of course) is your vehicle, so protecting your work van and whatever you carry inside it is a very important consideration. An experienced owner driver might think they've got that area covered, but there's always something new to be learnt.
Here are a few oldies, some goodies, and a couple you might not have thought of…
Extras count
Nobody wants to fork out big bucks for added 'extras' if they don't pay their way, but when you're talking security, a few aftermarket modifications can go a long way. Consider any or all of the following:
Upgraded deadlocks
Slamlocks
Lockable toolboxes
Immobiliser (sometimes included in an alarm system but not always)
GPS vehicle tracking device
As good an alarm system as you can afford
Upgrade existing

If you're constrained by budget, you can also upgrade or simply work with what you've got. For example, you can purchase decent steering locks without breaking the bank, and another level of security can be achieved with a handbrake lock. The general rule of thumb is to create as much of a deterrent as possible to potential thieves, so even fitting cheap fuel cap locks and locking wheel nuts can help.
Think laterally…

Another trick of the trade to apply plastic tint to all the windows of the vehicle, so if somebody does attempt to smash them the window will stay in tact rather than shatter and allow easy access. Even putting on a sticker stating that there are no valuables left in the van can be enough to deter an opportunistic thief.    
… And act sensibly
The thing about being an owner driver is that the buck (and blame) stops with you. How you conduct yourself on the job has a knock-on effect to every part of your business – and that includes vehicle security. Take a moment to reflect on your daily habits and make sure that you're doing all you can.
Don't leave any valuables in the vehicle. Don't tempt fate, because you can guarantee your negligence will be some crook's windfall. (This includes tools, technology and customers' loads.)
Keep your records clean. By that I mean inventory (I know, groan), but believe me, once you get into the habit of logging everything that comes in and out of the van, life becomes a breeze. OK, maybe not, but things like insurance claims become much easier, as will your day-to-day operations.  
Park sensibly. Seriously, don't get excited to find a free spot down a dark back alley, because the more high profile the location, the less likely it is you'll be a target for thieves. Look for CCTV cameras, some of which can now even be streamed directly to your smartphone or laptop.
If you're an owner driver and you haven't yet got your membership to the Courier Exchange, it's time to get on board! You'll have fingertip access to real time available loads in your area and you'll also become part of one of the UK's most trusted transport industry platforms.
The first quarter of a new year is always a time to reflect on the challenges and achievements of the previous twelve months. It's not just about giving yourself a pat on the back, though, it's also a way of checking that you're on track towards new goals and bigger and better challenges.
Here at Courier Exchange we pride ourselves on meeting every new challenge with a solution, and making every solution the very best it can be for our members. We're obviously doing something right because as the UK's most trusted courier network, we're at the forefront of technology and our member base is growing exponentially.
If you're already a member of the Exchange you'll know the effect that this online platform has on your bottom line, because you're experiencing it for yourself. And if you're working in the courier industry and you're not yet a member, you're running out of reasons why not
Something to Shout About
We're massively proud of the stellar achievements Courier Exchange notched up in 2018, so pardon us for tooting our own horns but we thought we'd take the time and screen space to give a little shout out…to us.
2018: A Year of Firsts
In the tough and challenging year that was 2018, CX racked up a whole lot of firsts. Here are a few examples from our statistics collated over the twelve months.
Passed more than one million loads carried by our members
Exceeded £100m in user revenue from the Exchange
Increased to membership to more than 6,000
Exceeded 10,000 loads offered to members in a single day (on multiple occasions)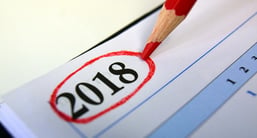 Good, Better, Best
When you see those figures it's certainly impressive, but bear in mind that for all those stats cited above, the magic milestones weren't just passed, they were significantly exceeded. How did we do it? Simple.
By connecting courier companies and drivers throughout the UK
By putting members in control of their own business
By providing a host of unique features
By load matching in real time
By utilising the latest technology through our mobile app
By offering a suite of tools that make administration and accountability simple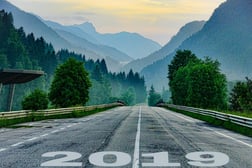 Looking Forward, Always on the Move
We're looking to make 2019 even better for our members so we can smash those stats again. If you're in the delivery industry, becoming a member of the Courier Exchange just makes good sense. We help facilitate the growth of your business by offering real time load matching, professional management tools and connection to a vast network of industry professionals. Make 2019 your year too!
Today, I find out a little more about valued Courier Exchange member MPC Couriers and discover how the Exchange has helped this business grow.
Who Are MPC Couriers?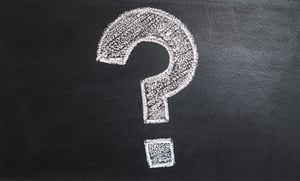 MPC Couriers are based in Walsall and run by Martin Coulson. The company offers a same day delivery service and focuses on excellent customer service on every job. Martin set up on his own to avoid the long weeks and repetitive routes many drivers face in larger companies.
How Does the Exchange Work for MPC?
The Exchange offers Martin huge flexibility in regard to the owner driver courier jobs he decides to take on. Martin enjoys the fact that he can choose who to work for and when to work – fulfilling his dream of a career in the courier industry on his own terms.
For MPC Couriers, the annual subscription is great value for money, giving the company access to over 5,700 trade-only businesses. The CX platform also has real-time tracking technology and a live feedback system making owner driver courier jobs easier to secure and fulfil. Using the platform meant that MPC Courier's monthly turnover has increased by about 40% over the past two years.
Martin likes that the subscription is paid in one lump sum and not taken as a percentage on all courier jobs he accepts. In fact, he found so much work through the CX mobile app that he covered the cost of the year's subscription in just over a week.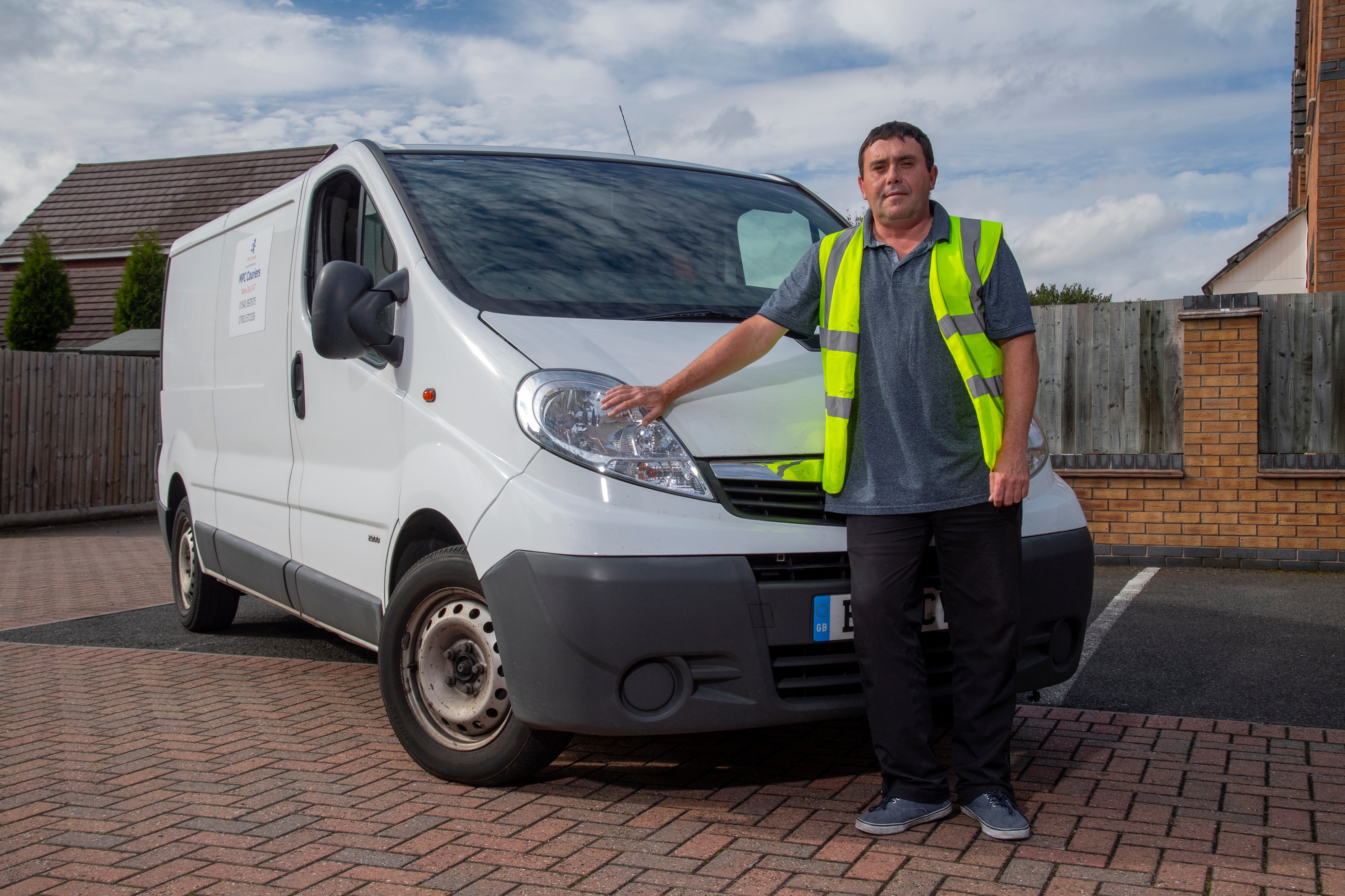 Good News for Contractors Too?
Martin Coulson argues that the Exchange is good news for contractors too. For contractors looking for drivers to carry out work, owner driver courier jobs might come as cheap as if they went with a larger company. However, Martin boasts that smaller providers like himself give great value for money. Small providers and same day carriers, according to Coulson, can offer a dedicated service those on tight time schedules just can't beat.
The CX platform gives small providers opportunities to grow their business and show why they are a key part of the logistics industry. Why not try it for yourself?
Membership to the Courier Exchange helps you increase efficiencies and take on new jobs by connecting you with a network of industry professionals and real time opportunities. Make your owner driver jobs more profitable right now!
Join the UK's fastest growing online courier network and you'll become part of a 5,700-strong community of likeminded transport professionals. As a small operator with a focus on increasing profits and growing your business, being part of our community will enable you to do just that.
With access at your fingertips to real time availability of loads through our advanced mobile app, you'll not only be able to bid for and win owner driver jobs, you'll also be able to reduce dead mileage by advertising capacity for return loads. The member-rates-member system allows you to reap what you sow as a subcontractor: get good feedback, win more work, make bigger profits! The equation couldn't be easier.
---
Key Benefits
Bid for real time job postings anywhere in the UK
Negotiate directly with partner members to confirm details and price
Reduce dead mileage by posting capacity for return loads
---
Sign Up Now To Become a Member or call today on 0208 993 7100
---
How Can You Reduce Overheads?
Post location and capacity to get return loads and eliminate dead mileage
Negotiate deals directly via your Smartphone
Simplify admin with our 2-way diary and accounting system
---
Do You Want to Make More Money from Your Delivery Work?
Want to take on more loads, improve your bottom line and see your business fly? Become a member and watch it happen!
---
Expanding Your Reach
By joining the Courier Exchange community of over 6,100 members around the UK you'll have access to a vast supply of live loads all over the country. You'll be matched with available loads based on your location, size and capacity, opening up entirely new ways to grow your business and drive your profits further and higher. Having the ability to forge partnerships beyond your local area will expand your reach and take business to the next level.
Our real time technology and responsive Smartphone app means that you can stay connected no matter where in the country you are. So, as well as gaining new clients around the UK, you'll be able to maximise the profits of your owner driver jobs by advertising capacity for return loads. Dead mileage is one of the biggest challenges for a self-employed courier so being able to tackle this issue head on means lower overheads and bigger margins.
Our Smartphone app allows you to connect directly with a partner member to negotiate your price, and our easy-to-use accounting system means you can do away with time consuming invoicing at the touch of a finger. Make your owner driver jobs pay more!
---
Want More? Get More!
Joining the UK's fastest growing courier network allows you to build long-lasting and profitable relationships with more than 6,100 other industry professionals. As well as gaining access to real-time owner driver jobs, being part of a trade-only platform facilitates valuable networking opportunities and access to the state-of-the-art technology of our unique mobile app.
You'll be able to communicate directly with other members for discussions and advice on topical industry issues like tackling dead mileage, rising fuel costs and up-to-date legislation and compliance. Our strict accreditation criteria and comprehensive member-rates-member feedback system means you can rest assured that any new trading partners have been thoroughly vetted.
Join our community
Want to increase your profits from owner driver jobs? Of course you do! Get in touch and our team will help steer you towards success.
---
Success stories
Bill Barlow
Bill Barlow tapped into the Exchange's network to build up a customer base with little effort and reduce dead mileage. The platform allows this owner driver the flexibility he wants and needs when taking on extra courier work.
Read story
S. B. Same Day Couriers
Stewart has always known he's wanted to be a courier and, since downloading the CX app, he's been able to find his ideal work/life balance. He can choose his own hours and, with the app's technology, ensure that he makes a decent wage each…
Read story
Redhead Couriers
Since 2007 Andy Ling has been using the Exchange to reduce dead mileage and find extra loads for his business. Redhead Couriers were the first volunteers to trial our combined advanced vehicle tracking, integrating their existing telematics solution…
Read story
Hello, darlings, did you miss me?
That's right – it HAS been a while, hasn't it? I do hope Stevie did a good job of keeping you entertained, or at least giving you some useful information about courier jobs – he did seem quite excited to talk about the topics he had in mind!
This week, however, old Gertie is back. And what better way to celebrate the occasion than to talk about one of the most exciting award ceremonies the courier industry hosts each year?
The "What Van?" Awards
That's right – this week, we're going back to talking about the What Van? Awards. You may recall, a few weeks ago I was quite excited about having the chance to go to this – and let me tell you, the excitement has not abated one bit. I can't wait for this ceremony and I'm looking forward to catching up with a lot of my friends who do courier jobs.
The What Van? Awards reward the best vans put out into the market each year – and you can't do courier jobs without a van, can you? Well, unless you use a bike, I suppose! But you get what I mean! The results of these awards are very important to couriers, especially self-employed ones, because they can help them get an idea of what vans they need to be looking at when it's time for an upgrade, or which deals they should be looking out for.
These people don't just keep it to the basics, either; I was looking at the schedule for the events and there are 16 award categories! So if you're looking to find out more about which van is best in one specific area, or for one specific task, there's almost certainly an award on the list that can help you figure it out.
Network and Make New Friends
Not only that, these awards are also a great opportunity to network with other drivers and people in the industry. Stevie tells me that some of the biggest movers and shakers in the transport industry go to this show – and he is more than just a little excited by the prospect of meeting some of them this year. Which, of course, makes Aunt Gertie very happy for him…
I know we've talked about these awards before but I really want to reiterate just how important events like this are – even for drivers working for themselves. If you're thinking of going, just visit this page for the number and email of the person to contact – and while you're at it, take down the schedule, as well.
Don't forget to let me know if you're going!
Until then, ta-ra!
– Gertie
Hey, all. It's Steven here again. That's right – two weeks in a row! Can you believe it? It's like I'm the one writing this blog now, or something…
No, not really. If you were here last week, you may remember me mentioning I had asked Aunt Gertie to let me write a guest post later in the month. And, well, this is it. After today, I'm going to leave this blog to the person who actually runs it and you'll all get to have fun with Aunt Gertie once again.
Ford's New E-Van
In the meantime, though, let's talk about a really exciting thing one of my mates told me about. He works for a big German delivery company (no names, but their main branding colour is yellow, if you know what I mean) and he said they'd teamed up with Ford to create a new van, specifically to meet their requirements. Now, here's the thing – according to what he told me, this could actually have a huge impact on the courier industry as a whole – especially for those of us who do owner driver jobs for a living. Want to know why? Read on and find out.
An Electric Courier Vehicle
This van, which is called the StreetScooter, is one of the first electric courier vehicles out there, which straight away means it is more affordable to own and run. Just that aspect means it's already beneficial for drivers doing owner driver jobs, because, let's face it, a lot of our overheads are on petrol. An electric van would mean more money in our pockets – and you can't tell me that's a bad thing!
Not only that, this little van can help save CO2 – you know, carbon dioxide? That thing we all need to be able to breathe? Yeah, it saves that too. So, two for two, I guess.
"But Steve," you say. "That's worth nowt if the van is tiny!" But here's the thing – it's not. It's really not. It has 20 cubic litres of storage – that's good for over 20 parcels! It can also go anywhere from 80km to 200km on just one battery charge, depending on how hard you run it – which is also not half-shabby for something that runs on an electric motor.
So now that you know all this, it's not hard to see why I was so excited when I heard about this van, is it? This thing could really have an impact on our owner driver jobs, and I really hope Ford decides to mass produce them and give drivers access to it – even if we don't work for the yellow company. As soon as that happens, I know I'm getting one!
– Steve
Hi all!
That's right, it's me again – Steve the nephew, here for another round of courier-related shop talk.
Before we get down to business, though, I have to take a minute to thank all of you for the great reception my post from last week got. You lot really did make me feel special, and the more I guest-write here at Auntie Gertie's blog, the more I understand why she keeps going on and on about you guys being the best readership in the world.
Let's Talk About the MOT

Right – with that bit of mush out of the way, let's get down to the real topic of this week's post. This week my aunt has come up with a topic I know a lot about and, well, she doesn't – so it makes sense I write this one! The subject? MOT for you people who make a living doing owner driver jobs. Yes, I know it's a confusing issue, and yes, if you're a new driver you probably have a lot of questions. Which is exactly why I want to address it here.
Right, then – just in case you're a super-newbie, MOT stands for the Ministry of Transport test. Basically, it's a test you're obliged to take after three years or so of owning a vehicle, to see if it's up to standard, road safe and so on. If the vehicle passes, you get your tax disc and you're golden. If you don't…well, if you don't, and you still take your vehicle on the road then you're breaking the law. Which you don't want to do.
All pretty straightforward, right? Well, this is where it gets a little bit more complicated – because now, we're going to be getting into the specifics of taking out MOT for owner driver jobs. Don't worry, though – it's not rocket science but there are a few things you need to know so you don't get caught out.
Take Note of the Details
Basically, the main thing to know when taking out MOT for your van is that even if it passes, your vehicle may not remain roadworthy for the duration of the certificate. If you want to make sure your vehicle is up to standard at all times (which should be your aim, of course), you need to take care to run regular checks, just to make sure everything is all right mechanically. The gearbox, clutch and engine, in particular, are NOT tested when taking the MOT, so you should take extra-care to ensure everything is all right with them at all times.
What's more, failing to check your van could work against you if you need to claim on insurance or breakdown cover – and again, that's something you definitely don't want to happen! The MOT people will usually advise you about any repairs they feel need attending to, but it's best to just play it safe and stay on top of things. Take it from someone who knows!
Hopefully, by now, you can see just how important MOT is, both for vehicles in general and in the context of owner driver jobs in particular. Also hopefully, you're now looking for the nearest available inspection centre to take your van to. If that's the case, make sure you're looking for the three blue triangles – and make sure you have about £60 on you to pay for it.
Well – that's all I've got for now. I hope I've helped at least a little in clearing up the mysteries of taking out MOT when you do owner driver jobs.
– Steve
Join the CX courier network and we'll help you grow your business without having to invest in more vehicles. How? By allowing you to subcontract jobs to a network of trusted partners!
Our platform helps you forge real time connections with drivers and freight forwarders all over the country, enabling you to meet demand for a world of new opportunities.
Being part of the UK's largest online courier network gives you access to new markets in parts of the country you couldn't otherwise reach. But instead of having to make a heavy investment into new vehicles, any work for which your existing fleet does not have capacity can be subcontracted out to other accredited members. Simple!
---
Key Benefits
Take on and subcontract loads anywhere in the country
Establish partnerships with trusted drivers
Expand your reach and capacity without having to invest in new vehicles
---
Sign Up Now To Become a Member or call today on 0208 993 7100
---
How Can I Find Subcontractors?
Post details of available loads
Connect and match with accredited drivers
Get an instant quote for the job
Make a booking
Track the job in real time every step of the way
---
Do You Want More Delivery Contracts Across the UK?
More work means more profits. Become a member of the Exchange so you can take on more work and subcontract jobs to trusted member partners.
---
Expanding Your Reach
Subcontracting is the easiest way of expanding into new markets and meeting demand without having to take on more permanent employees or purchase new vehicles.
When you join our courier network you'll instantly become part of a nationwide community of industry professionals. Membership allows you to take on work in other parts of the country by subcontracting out to available drivers when your own fleet does not have capacity. It also helps reduce dead mileage by enabling you to post capacity for return journeys.
Because every member is thoroughly vetted before accreditation, you can rest assured that your business's reputation is in good hands. We also make sure that working with multiple partners doesn't create any administrative headaches, with our 2-way diary and accounting module. This easy to navigate system allows you deal directly with partners to negotiate prices and confirm delivery details.
---
What Else Do You Get?
Being able to meet demand by subcontracting work to trusted drivers around the country naturally creates new admin challenges, but we've got that covered. Our real time technology for load matching and suite of online tools mean that even when your foot's on the accelerator growing your business, you're still in total control.
Our advanced mobile app, 2-way diary and integrated billing modules mean you can maintain your operational efficiencies even when dealing with multiple subcontractors and trading partners.
Our strict criteria for accreditation and our member-rates-member feedback system allow you to see exactly who you're dealing with, no matter where in the country they are.
Join our community
Join our online platform and see your business take off by using trusted subcontractors so you can meet the demand. Get in touch and we'll get you moving.
---
Success stories
Quickline Couriers
The Co-founders of Quickline Couriers, Transport Exchange Group's company of the year, speak to us about Courier Exchange's intergal role in their successful business.
Read story
Redhead Couriers
Since 2007 Andy Ling has been using the Exchange to reduce dead mileage and find extra loads for his business. Redhead Couriers were the first volunteers to trial our combined advanced vehicle tracking, integrating their existing telematics solution…
Read story
U-TRAK Logistics
How can you take jobs on a national scale with a small, city-based fleet? David McBride explains how Courier Exchange's technology has been an enabler for U-TRAK Logistics, and key for their expansion.
Read story
Hello, all!
Yes, that's right – no 'darlings' or 'dears' today. That's because, this time around, it's not Auntie Gertie at the wheel, it's me, your trusted designated driver, Steve!
I asked my Auntie Gertie to let me have her blog for a week, because I want to talk about something important that I don't think she's ever brought up, at least recently – and that's the issue of whether you should buy or lease vehicles when you're a self-employed, independent owner driver.
To Buy or to Lease

Anyone who is or has ever been an owner driver has come up against this question at some point. ANYONE. If you say you haven't, you're either lying or you started your company last week and are still using your own van. If your operation is anything but small and local, you will have had the thought. And you will probably have asked a lot of people for advice. And, chances are, you will have received a lot of different answers from each of them.
That's because there's no real answer to the question. It's one of those things that work on a case-by-case basis. For some people leasing is appropriate, for some buying suits better – and anyone you ask will only be speaking from experience. As an owner driver myself, with a few years' experience working independently, I have been asked this question many times – and I always make a point of telling whoever asks that my solution worked for ME, and may not work for them at all.
Even still, hard as the question is to answer, some resources at least do try to help new owners faced with this question by highlighting the pros and cons associated with each option. For example, leasing – that is, renting a vehicle long-term, usually for months or even years at a time – sometimes turns out a little more affordable, partly because insurance, road fees and so on are usually covered by the leasing company and you don't have to worry about them. Also, your upfront costs will be a lot cheaper, as the total cost of leasing will be spread out over the duration of the contract – which is great if you're strapped for cash.
On the other hand, buying a van makes it yours – meaning you can fine-tune it for performance, make any necessary upgrades and adjustments right away and generally stay on top of maintenance a lot more than with a leased vehicle. It also gives you the freedom of not being financially tied to a monthly contract – unless, of course, you choose to pay for it in instalments.
Both options are tax-deductible as expenses, so that isn't a deciding factor either way. As such, what you have to account for when making your decision are things like mileage, upkeep and logistics. Weighing these aspects up is the only way to make an informed decision about what works best for you as an owner driver.
Remember, there's no one-size-fits-all solution that works for everyone – if your first choice doesn't work for you, don't be afraid to change tack and try something different.
Good luck!
– Steve