Courier Exchange catches up with Sonia for International Women's Day
As today is International Women's Day, we took the opportunity to catch up with one of Courier Exchange's top-performing female owner drivers in celebration of this movement for women's rights.
We're shining the spotlight on owner driver and director of Courier Hire & Reward Ltd, Sonia Johal.
Celebrated since 1911
International Women's Day has been taking place on March 8th since 1911 and this year's theme, #EachforEqual, promotes the individual actions we can take to challenge bias and prejudice but also celebrate the achievements of women. It is for this exact reason that Sonia was chosen for this interview. She represents and supports female empowerment in a traditionally male-dominated industry. Sonia wants to let other women know that they too have opportunities in logistics and shouldn't feel intimidated or burdened by patriarchal ideologies.
Sonia's story marks the return of our 'Transport Heroes' series in which we interview a variety of owner drivers, hauliers and freight forwarders on what makes them successful on the Exchange. Each member's story is unique, and our aim is to shine the spotlight on their successes, challenges and any wisdom they'd like to share for inspiring and motivating existing members.
Conquering the stereotype
With over 130 positive delivery feedbacks, Sonia Johal's business 'Courier Hire & Reward' has gone from strength to strength, by using CX's vast network of vetted logistics professionals to her advantage.
Sonia, on the other hand, had no reservations about entering into a male-dominated profession. She loved the personal freedom the job afforded her and eventually decided to start her own business.
I find the industry warm and welcoming. People are kind and were eager to share best practices when I first started. Plus, as long-distance couriers, people are mostly on their own, except for loading and offloading.
Despite the appeal to be her own boss, Sonia recognises that the job isn't for everyone. She continues, "I don't think everyone can do it. It requires a lot of concentration over long periods with irregular work hours. Fitness levels, sleep patterns and vehicle maintenance are major factors of success in this business".
Although not directly experiencing any issues relating to her gender while on the job, it's not uncommon amongst other women working in logistics. Sonia offered her thoughts on the lack of female owner drivers, suggesting it may be due to the pressures of gender expectations, perceiving driving larger vehicles as daunting and the lack of encouragement and support stemming from this.
When asked about her daily activities, she responded, "My days vary. Energy levels are a factor, as I work 24/7. I'm lucky as I find it easy to sleep, so I can ensure I'm well-rested between deliveries. I have a routine that I follow. Once I finish a delivery, I fill up with diesel, AdBlue, Screen Wash and then get some rest until I'm ready to go. I always turn on my CX notifications, so I can get a head start on quoting for loads while enjoying a coffee".
Continuous growth for Sonia on CX
Since joining CX, Sonia has already completed over 170 loads, including several direct bookings. Sonia describes how the CX platform streamlines business for its members, with its integrated features and solutions contributing to efficiency and profitability.
'Friendly, eager, professional and superb' are just some of the words that members have used to describe Sonia. Her stellar feedback points to her willingness to go above and beyond. Sonia humbly attributes her positive feedback to following customer instructions very carefully and always doing her job 'with a smile'.
The digital platform and mobile app are very user-friendly. I handle the majority of my work through CX, with very few exceptions. I even use the accounting software to process non-CX-related work. Even my accountant uses the platform for my VAT returns.
As a result of her strong reputation as an owner driver on the Exchange, Sonia has now established successful business relationships with big clients like UPS, FedEx and Hermes, across her 25 years of experience driving vans and larger vehicles like minibusses and trucks.
She's taken the initiative to gain more qualifications and is currently working to achieve her Dangerous Goods Safety Advisers (DGSA), ADR and Level A / B Aviation. Not every owner driver has these certifications, which is another good example of Sonia's tremendous dedication to growing her business and expanding her horizons. Another interesting fact about Sonia is that she's also a chemistry graduate, which she considers as having helped her to pass her ADR exam.
Biased beliefs are not a true reflection of reality. Women are excellent professional drivers, but many are still misrepresented and made to feel like they don't belong in this profession.
Her advice for aspiring female owner drivers
When asked to share some practical words of wisdom for women interested in the industry, she said, "Make sure you train in advance of investing any money into a van. Try driving long distances in the size of the vehicle you will be driving for at least a week, to get a feel of your ability and how to manage your delivery schedule."
Sonia is a true testament to the opportunities available to women in logistics. They simply need to reach out and grab it with both hands.
From all of us here at the Exchange, we wish all the women operating on our Exchange a happy International Women's Day!
The courier industry is always on the move – pardon the pun. But it's not just physically moving – the technology we use is also ever-changing and evolving. So, drum-roll please for the latest legislation to come into effect: as of June 2019, every new vehicle used for delivery work in the courier industry will be required to have a 'smart tachograph' installed.
The primary reason for having a tachograph installed in a vehicle is to monitor driver behaviour – in regards to compliance with mandatory drivers' hours and breaks. So, what's so smart about the smart tachos? Glad you asked…
Satellites, security and roadside checks
First up, let's just say if you're a good, honest and diligent driver who adheres to the rules of the road and the courier industry, you've got nothing to worry about with this kind of smart technology in your van. But if you like to cut corners and pull a few 'dodgies' every now and again (or often), your ducking and diving days are numbered.
The new technology allows for the use of sophisticated satellite positioning data and much better security, which makes it far less susceptible to tampering. As well as taking a reading at the beginning and end of a journey, it also takes one every three hours of driving, which means no cutting corners when it comes to mandatory breaks and driving hours.
Another hi-tech feature of the devices is their DSRC – Dedicated Short Range Communications. This means that on roadside checks, authorities will be able to directly access data from a vehicle even when it's still in motion. While it might sound a bit Big Brother-ish, if no infringements are recorded the information must be deleted within three hours. And as a side note, the relevant enforcement agencies aren't required to start using the equipment that can do this until 2034. But of course that doesn't mean they won't start before then, and other European countries may certainly begin using it sooner…
The DVLA is ready!
The DVLA is ready to roll and all driver and company cards issued since the beginning of the year have been fully compatible with the new technology as well as the old. However, it's different for workshop cards across the country; they were all reissued in April this year, with a validity of 12 months.
More and more, us long term workers in the courier industry are having to learn to roll with the punches. With green initiatives, alternative fuels, electric vehicles and ever-evolving legislation, change seems to be the only constant…
Join Courier Exchange and you'll be a part of the UK's fastest growing freight exchange. As a member you can get access to real-time jobs, expand your routes, subcontract work and make use of a range of professional tools to help make your business operations more efficient.
If you ever have any courier jobs in the City of London's 'Square Mile', things are about to get a little slower. The City Corporation has recently announced plans to push for some 'speedy' legislation, which will reduce the speed limit for vehicles to just 15 mph.
Prioritising people
While for those of us who do courier jobs it might feel like a bit of an imposition at first, let's face it – just how much faster do we really get around on average inside the Square Mile traffic anyhow? The legislation is designed to cater for the most popular mode of transport in the capital – which just happens to be the good old human foot! But it's certainly going to help drivers as well.
This city was made for walking
You might not think it when you're out there doing your courier jobs in those endless traffic snarls, but up to 90% of all the journeys made in the City of London are done on foot – or at least partially walked. That equates to a whole lot of pedestrian traffic, so it's not surprising this new legislation is skewed towards keeping them safer. But it's not all about pedestrians, because while it prioritises the flow for those on foot, the strategy is also set to make motorists' lives easier!
Planning and strategizing
Although they've yet to get government approval, the City Corporation is moving ahead to promote the legislation. Their plan is based on more than 50 proposals from the local authority that will form the basis of their long-term Transport Strategy – and many in the industry are giving their three cheers.
Slowing down to reduce the flow
The plan aims to reduce traffic by up to a whopping 50% by 2044, in order to make better use of the street space. How good does that sound? Imagine zipping around the centre of London earning your daily bread with only half the number of other vehicles on the road! Although at a maximum of 15 mph it might be more like cruising than zipping – but we all know the story about slow and steady…
Less speed, safer roads
As well as making it easier to get around, the strategy to slow down motorists will also prevent those all-too-common road-blocking accidents. In addition to reducing injuries and downtime due to incidents or collisions, having fewer, slower vehicles in the Square Mile will keep traffic flowing much smoother.
Even if you're in the delivery business, you shouldn't be looking at the slow down strategy (due to come into effect in 2021/22) as a hindrance. It's designed to help all the road users in the capital and we're definitely on board! How about you?
Become a member of Courier Exchange and you'll build valuable industry networks and contacts. We're the country's fastest growing freight exchange, offering the opportunity to buy and sell courier loads, find available drivers and grow your business, so get on board for success.
In the courier industry, being successful doesn't always have to mean expansion, growing a fleet and taking on bricks and mortar premises. For a hard working owner driver, sometimes being a humble man with a van can be as (proportionately) rewarding and profitable as running a larger operation.
You know how we love a success story, and Bill Barlow is a prime example of how good service, determination and a little help from your friends (that's us at the Courier Exchange, by the way), can take an owner driver business from zero to hero.
A man and van operation
A mechanic for most of his life, Bill was looking for a change and the chance to enjoy a more flexible lifestyle after the constraints of running his own business. He knew he wanted to be an owner driver of some sort, but after buying a van and running deliveries for a while, he recognised a shortcoming in his operation – which was that for every job he did, he was driving back home empty handed.
Profiting from empty miles
Bill wanted to make his van more profitable by reducing those empty runnings, but he frankly didn't want the stress of having to go out and build up a big enough customer base that would allow him to do that. Enter the Courier Exchange platform!
Looking before the leap
Bill discovered us after doing some research of his own, but being the world's largest online platform for trading same day courier work wasn't enough for him. Oh no, he wanted proof that the exchange was right for him and would allow him to score profitable return loads to fill up those empty miles. He researched and observed the workings of the freight exchange for three whole months before joining, so he had a thorough understanding of the savviest way to use it.
A match made in heaven
When he did finally become a member, the results were immediate. With hard work and his absolute commitment to great customer service, he earned himself an excellent reputation amongst his peers and freight forwarders on the platform. In fact, it worked so well for him that now it's the only place he uses for bookings and advertising his capacity, and he even uses the management tools for all his invoicing. He says it's given him the flexibility and freedom to work as much or as little as he wants and grow at his own pace. Sounds good to us Bill!
Bill Barlow is a great example of how Courier Exchange can work for any sized business, whether you're an owner driver or a larger company. No matter how fast or gradually you want to grow your business, membership gives you access to a huge virtual fleet and same-day courier jobs at your fingertips. It works for Bill, so get in touch and we'll show you how it can can work for you.
If you're an owner driver, your most important asset (apart from your good self of course) is your vehicle, so protecting your work van and whatever you carry inside it is a very important consideration. An experienced owner driver might think they've got that area covered, but there's always something new to be learnt.
Here are a few oldies, some goodies, and a couple you might not have thought of…
Extras count
Nobody wants to fork out big bucks for added 'extras' if they don't pay their way, but when you're talking security, a few aftermarket modifications can go a long way. Consider any or all of the following:
Upgraded deadlocks
Slamlocks
Lockable toolboxes
Immobiliser (sometimes included in an alarm system but not always)
GPS vehicle tracking device
As good an alarm system as you can afford
Upgrade existing

If you're constrained by budget, you can also upgrade or simply work with what you've got. For example, you can purchase decent steering locks without breaking the bank, and another level of security can be achieved with a handbrake lock. The general rule of thumb is to create as much of a deterrent as possible to potential thieves, so even fitting cheap fuel cap locks and locking wheel nuts can help.
Think laterally…

Another trick of the trade to apply plastic tint to all the windows of the vehicle, so if somebody does attempt to smash them the window will stay in tact rather than shatter and allow easy access. Even putting on a sticker stating that there are no valuables left in the van can be enough to deter an opportunistic thief.    
… And act sensibly
The thing about being an owner driver is that the buck (and blame) stops with you. How you conduct yourself on the job has a knock-on effect to every part of your business – and that includes vehicle security. Take a moment to reflect on your daily habits and make sure that you're doing all you can.
Don't leave any valuables in the vehicle. Don't tempt fate, because you can guarantee your negligence will be some crook's windfall. (This includes tools, technology and customers' loads.)
Keep your records clean. By that I mean inventory (I know, groan), but believe me, once you get into the habit of logging everything that comes in and out of the van, life becomes a breeze. OK, maybe not, but things like insurance claims become much easier, as will your day-to-day operations.  
Park sensibly. Seriously, don't get excited to find a free spot down a dark back alley, because the more high profile the location, the less likely it is you'll be a target for thieves. Look for CCTV cameras, some of which can now even be streamed directly to your smartphone or laptop.
If you're an owner driver and you haven't yet got your membership to the Courier Exchange, it's time to get on board! You'll have fingertip access to real time available loads in your area and you'll also become part of one of the UK's most trusted transport industry platforms.
The key to being a good manager is to empower your employees to manage themselves. While that may seem to be at odds with the old school style of management, the benefits of giving your workers more scope to self-manage can greatly improve the efficiency of any operation.
Nowhere is this ethos more effective than in our industry. For those of us who are fleet managers, there's some good news. The technology to make your drivers become more autonomous while carrying out their courier jobs, without losing any visibility is already available to us. Here are some of the essentials.
Smartphone Technology Talks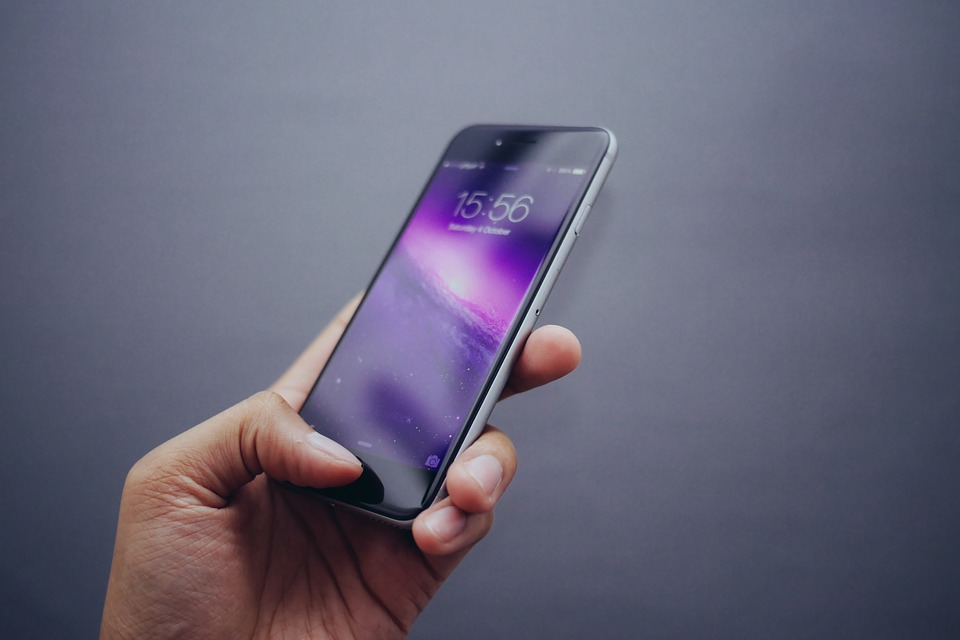 The connectivity we all take for granted nowadays is pretty incredible, and as a fleet manager you've probably been using vehicle tracking systems for a while now. Being able to keep an eye on what's going on while drivers are out on the road doing courier jobs has enabled managers to have a far greater level of control over all aspects of the business, all while sitting back at their desk.
The more recent advances in telematics and smartphone technology have taken things even further, by using apps to afford drivers a way of managing themselves, in terms of their daily operational procedures and their own behaviour on the road.
While there is a vast (and ever-evolving) range of apps available, enacting three very simple areas of change via the use of apps will make a massive difference for a very small investment:
Capturing Mileage: Drivers can separate work and personal journeys with the click of a button, allowing for accurate data capturing for tax and expenses purposes.
Daily Vehicle Checks: Drivers can perform and record daily safety checks via an app, which frees them from the laborious task of filling out paperwork.
Driver Behaviour on the Road: While vehicle tracking systems capture data to help fleet managers maintain responsible driving behaviour across the board, smartphone apps that facilitate feedback to the individual driver can be valuable in terms of self-management and as part of a company-wide incentive scheme. (Bonuses for greatest improvements in driving, for example.)
Online Load Matching
For self employed drivers and fleet managers, membership to an online load matching platform like Courier Exchange affords instant access via a smartphone app and delivers a huge range of courier jobs to the palm of their hand. For the freight forwarder, it means having an entire fleet of vetted, peer-rated drivers at their disposal. This kind of technology facilitates a high level of autonomy and visibility, whether drivers are working for themselves, sub-contracting courier jobs or employed full-time as part of a larger company.
Joining the Courier Exchange makes good business sense for anyone in the industry. Professional management tools that come with membership make doing business with multiple partners and clients as easy as swiping a screen, and real time load matching means that you, or your drivers, will have access to a huge range of available jobs.
In a recent survey, Transport Focus asked delivery drivers what Highways England could do to make their courier work more efficient and profitable. Let's take a look at what they said.
Unhappy Drivers?
Transport Focus's survey asked coach drivers, freight operators and those involved in courier work and logistics whether major A roads and motorways meet their needs. Perhaps unsurprisingly, the answer was no.
Many of us who spend a lot of time behind the wheel will understand some of the issues raised. For example, the drivers surveyed mentioned road surfaces, roadside facilities and management of disruption caused by road maintenance or accidents.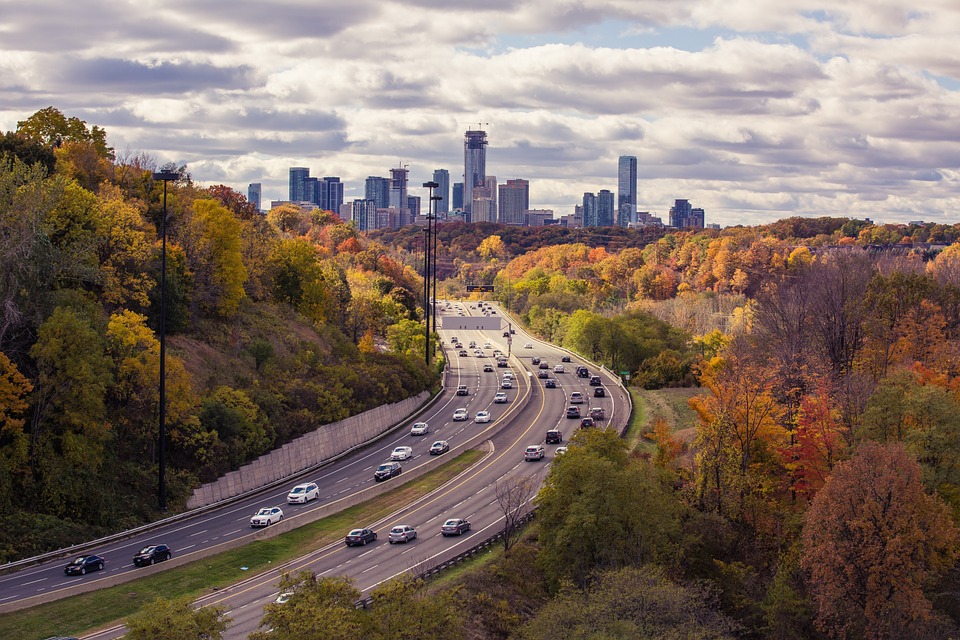 The Statistics
The statistics reveal the wide range of opinions held by those in the courier work and coach sectors. Here are some of the key ones.
26% of managers are not satisfied with the way the roads operated by Highways England serve their company.
52% of managers are satisfied with the way the organisation's road system serves their company.
40% of companies surveyed say their business is under threat due to disruption on their routes.
30% of managers say costs generated by poor surfaces affect their bottom line.
Areas for Improvement
Across the board there was agreement on which issues are key.
As we all know, time is of the essence for courier work. Those with a mandate for the upkeep of the roads need to understand that, not only must deliveries be made within certain windows, but there are strict rules governing how long drivers can be behind the wheel. Disruption and poor management of problems can lead to both financial losses for delivery companies and difficult situations for drivers stuck in their vehicles. The participants thought that those responsible should prioritise the conditions that affect courier work in particular when they are managing incidents.
Other key problems that the industry wanted to raise with the organisation include:
Lack of communication about closures, road works and delays especially at night.
Lack of parking spaces at roadside services, the need for better security at these services and better value for money.
Costs for companies due to poor surfaces.
Talking to Highways England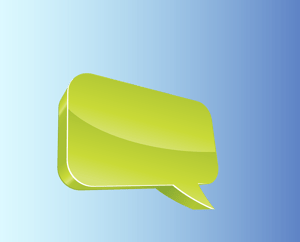 So, what's next? Transport Focus is planning on using these responses to encourage the organisation to think more about the needs of the logistics industry. They are going to run this survey regularly to see if any progress is made.
Transport Focus is also repeating its suggestion that Highways England forms a small operational unit solely to meet the needs of the logistics, freight and coach sectors. This unit would be run by specialists who know exactly what the industry requires from the road network.
What would you suggest to the powers that be if you had an opportunity to give your opinion? What are the changes you would like to see implemented to help you increase your profits and efficiency?
Whether you drive on motorways, through sleepy villages or in busy towns and cities, you're sure to have noticed the increased traffic since the end of the summer holidays. We've got some tips to help the busy courier driver get through it!
Bananas Back-to-School Traffic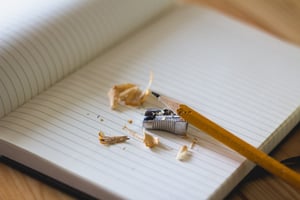 If you don't have children, you might be wondering why normally quiet roads are suddenly full of cars packed to bursting with small children and harassed-looking parents. Well, September brings the start of school and, with that, the buses and cars that ferry children from home to school and back again.
If you're an owner driver with kids, the end of the summer holidays probably bring mixed emotions. On the one hand, you're glad to wave the little ones off and get some peace and quiet as they get back to learning; on the other hand, you know the roads are going to get unbearably busy again with the return of the school run traffic.
Let's face it, there is not much an owner driver can do about the school run, except avoid it. So, we simply off a few tips to help you keep calm and carry on if you get stuck in traffic over the coming months.
Keeping Your Cool
If you are going to be stuck in back-to-school traffic these top tips might just make it bearable.
Smile: It might sound daft, but science has proven that just by smiling we can improve our mood. So what if you're stuck in an unmoving lane of school transport? Put a smile on your face and feel the benefit! You might even get a few waves from the kids.
Breathe: Again, it seems like common sense, but it can be all too easy to lose our temper when stuck in traffic. Anger and frustration can lead to mistakes, making you a more dangerous driver – which is not ideal. If you feel the frustration rising, take a deep breath in, hold, and release. Repeat until you feel calmer.
Listen: Instead of fretting about how much longer your journey is going to be, take the opportunity to put on a favourite podcast or listen to some great music. Music can actually make you feel more relaxed, especially calm, smooth tunes like jazz or soft rock.
Tech Solutions: RouteXL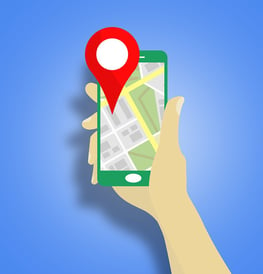 For every problem, you can be sure there is a technological solution. An app like RouteXL is a great investment for an owner driver.The app helps you plan the most efficient routes for deliveries, pick-ups and multi-stop jobs. Simply export to a satnav and away you go!
Of course, the simplest solution is to avoid being on the roads between 8-9 am and 3-4 pm. As an owner driver, however, you won't always have the luxury of choosing when you are out and about, especially if you're picking up extra jobs from our Courier Exchange platform. My advice? Resign yourself to longer journey times and start looking forward to the Christmas holidays.
You're a fairly experienced driver for a delivery company. You know the score. You're used to spending your working days in relative solitude. Is it time to take the leap to become a self-employed courier driver?
Working for an organisation is a great way to develop skills in a secure environment. It's also a great way to do some industry espionage. Savvy employees will be alert and keep an eye on how all aspects of a delivery business is run so that one day they can be their own boss. There are a number of reasons to make this move: we highlight a few of the best below.
Be Your Own Boss
You pick the jobs you want. These days the value of flexible working hours is priceless, and as a self-employed courier driver you are no longer at the mercy of the fleet manager or dispatcher.
Offset Costs
Your base 'depot' will be your home and so a proportion of your home expenses will be tax deductible (gas, electricity, water etc) since this will be where you manage your office. Plus there will be no more petrol bills for commuting to work – your deliveries will start and end from the parking space outside your house.
Develop Your Skills
One of the most exciting aspects of being a self-employed courier driver is the chance it gives you to develop your skill set, take on new challenges and grow massively in experience. To succeed you will always be finding new ways to improve your efficiency and meet your customers' demands.
Earn More
It will take some time to establish yourself and to increase your ROI, but be patient – it's worth it. You can expect to earn up to 45% more than an employed driver. Learning to make use of networks like Courier Exchange will help you maximise your profits. Taking on return loads as often as possible will double the return on your costs.
Are You Brave Enough?
Going the independent route is something you should do if you want to get your teeth into a satisfying challenge. It's not something you should do if you're looking for an easy life or because you hate your boss.
You'll need grit, determination and masses of energy but you'll be investing in your independence and your career development.
If you are a self-employed courier driver or you are thinking of becoming one, feel free to get in touch with us for more information on how you can grow your business as a member of our exchange network.
Delivery of semlor by Patrik Nygren is licensed under CC BY 4.0
Hello, my darlings!
As I sit down to write this post, I have mixed feelings. I'm surprised, a little embarrassed, but also a little amused. Why? You're about to find out!
The thing is, in the time since I last posted on here, I've had a message from a reader who – among a lot of praise, which I'm really appreciative of and humbled by – pointed out a rather surprising fact. Apparently, in all the time I've been writing this blog, we've never once discussed the different types of courier driver jobs available for someone just starting out or wanting a career change!
Can you believe it? Four years of writing a blog where we discuss all things courier-related literally every week, and we still didn't have such a basic and simple post as that! I'm guessing it's because almost everyone who reads Gertie's Cafe is already a courier driver, and doesn't need this explained to them. But for the benefit of those just starting out, or who have stumbled across this blog because they're curious about the world of delivery driving, let's talk a little while about the different types of work available.
Different Types of Courier Driver Jobs
I assume many of those reading this article already know that, when starting out in the world of delivery, you can join a large company or become self-employed. But I would bet many of you didn't know you could also specialise in certain types of jobs. You can, for example, become a technical courier driver, delivering technical products and helping install them once you get there; specialise in lifestyle and mail-order products; or be the 'go-to' person for international deliveries.
The length of the jobs available also tends to vary, with some lasting a full day, others demanding that you perform several deliveries on the same day – and some even going on overnight or for a longer period of time! It's up to the individual driver to choose which of these they prefer and try to make sure their new job matches their preference – after posting this, I don't want to hear any whining about how you don't like the type of jobs you do! Are we clear, young ladies and gents?
Just teasing, my darlings – you know I adore you! Be here next month for the requisite dose of Christmas-y posts.
Until then, as ever, ta-ra!
Gertie
x