LoCity Boosts Efforts to Support Commercial Vehicle Owners
While we all want cleaner air in our towns and cities, those of us doing courier work are often left wondering who's going to foot the bill when new legislation fighting for reduced emissions comes into play.
With new legislation in progress, companies and owner drivers doing courier work are getting understandably nervous, waiting to find out how much it is going to cost them to comply. LoCity is an organisation working to support commercial vehicle owners make the necessary changes without serious financial consequences.
What is LoCity?
LoCity is a five-year programme – started in 2016 – that's trying to help commercial vehicle owners prepare for the Ultra Low Emission Zone, which will apply from April 2019. Up until this point, the organisation has responded to those who have reached out for help. Over 2000 people are engaged with the programme in some way. However, Christina Calderato, head of delivery planning at Transport for London (TfL), suggested recently that the scheme might be doing more.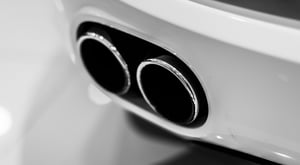 "We're going to start looking to see if there's more direct support we can offer people who might need it – are we able to come out and visit, and to do a bit more?" Calderato said at the 2018 annual conference.
As part of this effort to increase support to the courier work industry, LoCity has launched a new Fact and Fiction website to give operators access to all the ins and outs of alternative fuel vehicles. The website will answer FAQs and give the truth concerning some common myths.
Calderato also revealed that LoCity is now part of the city planning function at TfL. She says that this will help the organisation influence policy and get the voices of the commercial sector heard.
Road to Zero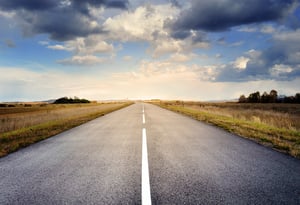 A common theme at the LoCity conference was zero-emission deliveries. The government has a target that all cars and vans will be zero-emission by 2040. At the conference, we heard about many types of alternative fuel vehicles currently being tested, from electric tractors to a 36-tonne, fully-electric RV. IKEA also discussed its staggered approach to introducing zero-emission vehicles to its large fleet. They will focus on London before targeting the rest of the country. Sustainability developer for IKEA, Marcus Helliwell, revealed the company's 2025 goal for a 100% zero-emission fleet and encouraged other large retailers to do the same.
However, as we know, it is not as easy for smaller operators and owner drivers to make big changes. Phil Killingley, deputy head of the Office for Low Emissions, spoke at the conference and acknowledged the challenges for small operators doing courier work. He said that, as the courier industry operates on "relatively low margins", alternative fuel options must make both environmental and economic sense.
At Courier Exchange, we want to make it easy for you to maximise your profits. After all, you never know when you are going to need a little extra cash. Use our simple platform to find owner driver jobs, network and grow your business.
Whether you drive on motorways, through sleepy villages or in busy towns and cities, you're sure to have noticed the increased traffic since the end of the summer holidays. We've got some tips to help the busy courier driver get through it!
Bananas Back-to-School Traffic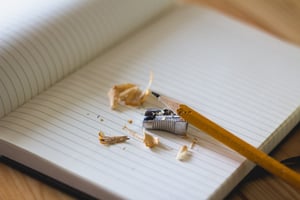 If you don't have children, you might be wondering why normally quiet roads are suddenly full of cars packed to bursting with small children and harassed-looking parents. Well, September brings the start of school and, with that, the buses and cars that ferry children from home to school and back again.
If you're an owner driver with kids, the end of the summer holidays probably bring mixed emotions. On the one hand, you're glad to wave the little ones off and get some peace and quiet as they get back to learning; on the other hand, you know the roads are going to get unbearably busy again with the return of the school run traffic.
Let's face it, there is not much an owner driver can do about the school run, except avoid it. So, we simply off a few tips to help you keep calm and carry on if you get stuck in traffic over the coming months.
Keeping Your Cool
If you are going to be stuck in back-to-school traffic these top tips might just make it bearable.
Smile: It might sound daft, but science has proven that just by smiling we can improve our mood. So what if you're stuck in an unmoving lane of school transport? Put a smile on your face and feel the benefit! You might even get a few waves from the kids.
Breathe: Again, it seems like common sense, but it can be all too easy to lose our temper when stuck in traffic. Anger and frustration can lead to mistakes, making you a more dangerous driver – which is not ideal. If you feel the frustration rising, take a deep breath in, hold, and release. Repeat until you feel calmer.
Listen: Instead of fretting about how much longer your journey is going to be, take the opportunity to put on a favourite podcast or listen to some great music. Music can actually make you feel more relaxed, especially calm, smooth tunes like jazz or soft rock.
Tech Solutions: RouteXL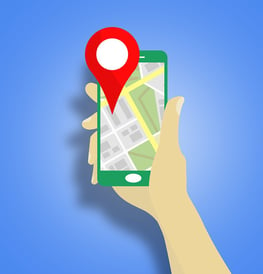 For every problem, you can be sure there is a technological solution. An app like RouteXL is a great investment for an owner driver.The app helps you plan the most efficient routes for deliveries, pick-ups and multi-stop jobs. Simply export to a satnav and away you go!
Of course, the simplest solution is to avoid being on the roads between 8-9 am and 3-4 pm. As an owner driver, however, you won't always have the luxury of choosing when you are out and about, especially if you're picking up extra jobs from our Courier Exchange platform. My advice? Resign yourself to longer journey times and start looking forward to the Christmas holidays.
You're a fairly experienced driver for a delivery company. You know the score. You're used to spending your working days in relative solitude. Is it time to take the leap to become a self-employed courier driver?
Working for an organisation is a great way to develop skills in a secure environment. It's also a great way to do some industry espionage. Savvy employees will be alert and keep an eye on how all aspects of a delivery business is run so that one day they can be their own boss. There are a number of reasons to make this move: we highlight a few of the best below.
Be Your Own Boss
You pick the jobs you want. These days the value of flexible working hours is priceless, and as a self-employed courier driver you are no longer at the mercy of the fleet manager or dispatcher.
Offset Costs
Your base 'depot' will be your home and so a proportion of your home expenses will be tax deductible (gas, electricity, water etc) since this will be where you manage your office. Plus there will be no more petrol bills for commuting to work – your deliveries will start and end from the parking space outside your house.
Develop Your Skills
One of the most exciting aspects of being a self-employed courier driver is the chance it gives you to develop your skill set, take on new challenges and grow massively in experience. To succeed you will always be finding new ways to improve your efficiency and meet your customers' demands.
Earn More
It will take some time to establish yourself and to increase your ROI, but be patient – it's worth it. You can expect to earn up to 45% more than an employed driver. Learning to make use of networks like Courier Exchange will help you maximise your profits. Taking on return loads as often as possible will double the return on your costs.
Are You Brave Enough?
Going the independent route is something you should do if you want to get your teeth into a satisfying challenge. It's not something you should do if you're looking for an easy life or because you hate your boss.
You'll need grit, determination and masses of energy but you'll be investing in your independence and your career development.
If you are a self-employed courier driver or you are thinking of becoming one, feel free to get in touch with us for more information on how you can grow your business as a member of our exchange network.
Delivery of semlor by Patrik Nygren is licensed under CC BY 4.0
Hello, my darlings!
As I sit down to write this post, I have mixed feelings. I'm surprised, a little embarrassed, but also a little amused. Why? You're about to find out!
The thing is, in the time since I last posted on here, I've had a message from a reader who – among a lot of praise, which I'm really appreciative of and humbled by – pointed out a rather surprising fact. Apparently, in all the time I've been writing this blog, we've never once discussed the different types of courier driver jobs available for someone just starting out or wanting a career change!
Can you believe it? Four years of writing a blog where we discuss all things courier-related literally every week, and we still didn't have such a basic and simple post as that! I'm guessing it's because almost everyone who reads Gertie's Cafe is already a courier driver, and doesn't need this explained to them. But for the benefit of those just starting out, or who have stumbled across this blog because they're curious about the world of delivery driving, let's talk a little while about the different types of work available.
Different Types of Courier Driver Jobs
I assume many of those reading this article already know that, when starting out in the world of delivery, you can join a large company or become self-employed. But I would bet many of you didn't know you could also specialise in certain types of jobs. You can, for example, become a technical courier driver, delivering technical products and helping install them once you get there; specialise in lifestyle and mail-order products; or be the 'go-to' person for international deliveries.
The length of the jobs available also tends to vary, with some lasting a full day, others demanding that you perform several deliveries on the same day – and some even going on overnight or for a longer period of time! It's up to the individual driver to choose which of these they prefer and try to make sure their new job matches their preference – after posting this, I don't want to hear any whining about how you don't like the type of jobs you do! Are we clear, young ladies and gents?
Just teasing, my darlings – you know I adore you! Be here next month for the requisite dose of Christmas-y posts.
Until then, as ever, ta-ra!
Gertie
x