How Courier Exchange and ABAX joined forces to help a same day carrier improve its operational efficiency
If you manage a small fleet, then you've probably invested in a telematics solution. Telematics gives you several key benefits, but the main one would be giving customers full visibility of your fleet. This helps both parties to better manage risks and control unforeseen costs.
The ABAX Triplog system goes one step further. Unlike other telematics providers, its technology is already fully integrated with the Courier Exchange and Haulage Exchange platforms. By using these two powerful systems together, there's no limit to the efficiency your fleet can achieve.
This seamless integration between ABAX and the Exchange has helped Victor Rowley, CEO of Start 2 Finish Couriers Ltd, witness productivity in his business like never before.
The challenge faced
Victor, who founded the same day logistics company, specialising in the transport of commercial waste and hazardous goods in 2003, says that Transport Exchange Group has helped to grow his business. "We have a very agile fleet, but it is small," he says. "Transport Exchange Group's virtual fleet is not only vast, but it's extremely well-stocked too. That means that when I post a load on the Exchange, which I do around 25 times a month, the smart load matching tool always ensures that I can find an ADR-accredited driver, whose vehicle meets the required standards, to take on the job and carry it out in a timely and professional manner."
However, like many small fleet operators, as his business grew, Mr Rowley says that "it became increasingly difficult to manage his time".
He explains, "As I posted more loads through the Exchange, I found that I was spending most of it keeping my customers updated regarding the status of their loads."
Mr Rowley contemplated hiring another member of staff to help him in the office, but after careful consideration, he concluded that the extra money that he would need to put towards "wages, national insurance and pensions payments" made it "a counter-productive step".
The simple solution
Seeing that recruiting a member of staff was out of the question, Mr Rowley simply integrated his ABAX Triplog GPS-based vehicle tracking system with Courier Exchange. As a result, he solved his problem.
Mr Rowley says he's been using "integrated telematics for around two years now". In terms of operational efficiency, while he says that "it's difficult to put a figure on it", but the benefits it has brought "have been instant and far-reaching".
The benefits
He explains, "These days when I post a load using the Exchange, the ABAX system provides me with live tracking updates – every second of every minute. And what's more, as the GPS-based system is running all of the time, it can't be turned off by a driver, nor does it ever go down. As a result, I always receive a reliable, resilient and robust service, which appears on the Live Availability Map. But what's really clever is that the CX system enables my customers to receive real-time alerts too – and as often as they require them. The best bit, however, is that I don't have to lift a finger as the updates are sent to them automatically"
While Mr Rowley mostly uses the Exchange "to post loads", he says that "the enhanced visibility" made possible by the integrated telematics really comes to the fore when he's posting a load.
"The combination of the ABAX telematics system with the Exchange's software lets me post the location, status and availability of my vans in real-time on the live map. This means that every one of the 6,000-plus member businesses on the Exchange can see my vehicles and that massively increases the chances of a booking."
With integrated telematics taking care of the tedious tasks that were once a big part of his daily 'to do' list, Mr Rowley says he has more time "to focus on other parts of the business that need his attention".
"This has enabled me to provide an even better quality of service to my customers than I was previously able to," he adds.
What's more? "The ABAX telematics system helps me to better maintain my fleet. How? Well, it gives me the visibility to control and to reduce fuel costs. It also allows me to track the speed of my vehicles. I've programmed the system to send me an alert if one of my vehicles exceeds 75 mph on the motorway. The drivers who work for me are very responsible, and it's very rare that I get an alert of this nature, but in terms of promoting safety and sustainable driving on our roads, it is a very effective tool."
Ultimately, Triplog allows Mr Rowley to automate mileage records, which helps me to better maintain vehicles.
"As a belt and braces measure, we also work off a chart and run regular weekly maintenance checks on each vehicle, he says, "But the technology certainly compliments the work we do and provides us with a useful system of checks and balances."
Did you know that the last mile of a delivery route represents 50% of the total delivery cost of a parcel? Essentially, unless your drivers deliver a package on the first attempt, your profit margins will be minimal. Don't lose out, use delivery software to achieve a high first-time delivery rate.
Your Solution: Courier Exchange and Its Telematics Providers
I don't mean to scare you with this information, but I do realise that you probably find this news quite concerning and may feel increasingly under pressure to deliver a parcel first time. With that in mind, I've put together a few tips to help you improve your stats.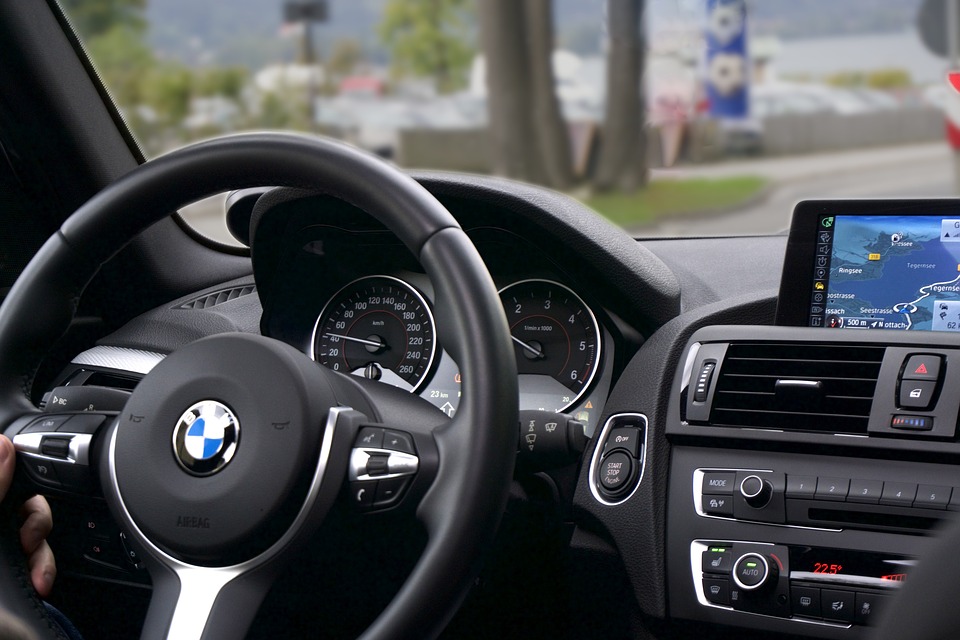 ● Telematics Software
To help your drivers achieve a higher number of first-time deliveries, you should be using delivery software. As a member of Courier Exchange, you'll be able to benefit from our community's close relationships with several major telematics providers, including Fleetmatics, TomTom Telematics, Quartix, Teletrac Navman, Microlise, Masternaut and Causeway. By using these technologies, you'll be able to maximise profits by both optimising your capacity usage and achieving first-time deliveries on all loads.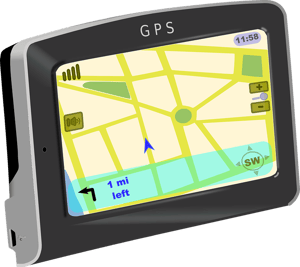 ● Route optimisation
A planning application, for instance, uses previous traffic data to map out the most appropriate route for couriers to use. It will also provide a more accurate schedule and allow you to allocate the right number of deliveries to each driver.
● Route visualisation
By using delivery software that is linked to the navigation app on your driver's mobile device, they can visualise their route before setting off. They can also update this route according to traffic or re-order their stops should an order be cancelled or modified. You'll also be able to visualise the maps they are using and compare their planned route with the ones previously driven.
● Informing the customer
Delivery software can also be programmed to send a one-hour ETA time window to the customer whence their driver is on their way and has accepted the planned route. This forewarning technology has so far been very successful, with deliveries being successfully received first time in 98% of cases.
All in all, you should be making optimal use of Courier Exchange's latest integration with major telematics brands to better plan your route and receive real-time updates on your drivers' progress to ensure everything is on schedule. Your couriers can then use the software to communicate with the end-customer and ensure they'll be in to receive their package. It's the easiest way of guaranteeing that you maximise your profits and increase that successful first-time delivery rate!
Delivery of semlor by Patrik Nygren is licensed under CC BY 4.0
Hello, my darlings!
As I sit down to write this post, I have mixed feelings. I'm surprised, a little embarrassed, but also a little amused. Why? You're about to find out!
The thing is, in the time since I last posted on here, I've had a message from a reader who – among a lot of praise, which I'm really appreciative of and humbled by – pointed out a rather surprising fact. Apparently, in all the time I've been writing this blog, we've never once discussed the different types of courier driver jobs available for someone just starting out or wanting a career change!
Can you believe it? Four years of writing a blog where we discuss all things courier-related literally every week, and we still didn't have such a basic and simple post as that! I'm guessing it's because almost everyone who reads Gertie's Cafe is already a courier driver, and doesn't need this explained to them. But for the benefit of those just starting out, or who have stumbled across this blog because they're curious about the world of delivery driving, let's talk a little while about the different types of work available.
Different Types of Courier Driver Jobs
I assume many of those reading this article already know that, when starting out in the world of delivery, you can join a large company or become self-employed. But I would bet many of you didn't know you could also specialise in certain types of jobs. You can, for example, become a technical courier driver, delivering technical products and helping install them once you get there; specialise in lifestyle and mail-order products; or be the 'go-to' person for international deliveries.
The length of the jobs available also tends to vary, with some lasting a full day, others demanding that you perform several deliveries on the same day – and some even going on overnight or for a longer period of time! It's up to the individual driver to choose which of these they prefer and try to make sure their new job matches their preference – after posting this, I don't want to hear any whining about how you don't like the type of jobs you do! Are we clear, young ladies and gents?
Just teasing, my darlings – you know I adore you! Be here next month for the requisite dose of Christmas-y posts.
Until then, as ever, ta-ra!
Gertie
x