Get Your Drivers to Manage Their Time Better
The key to being a good manager is to empower your employees to manage themselves. While that may seem to be at odds with the old school style of management, the benefits of giving your workers more scope to self-manage can greatly improve the efficiency of any operation.
Nowhere is this ethos more effective than in our industry. For those of us who are fleet managers, there's some good news. The technology to make your drivers become more autonomous while carrying out their courier jobs, without losing any visibility is already available to us. Here are some of the essentials.
Smartphone Technology Talks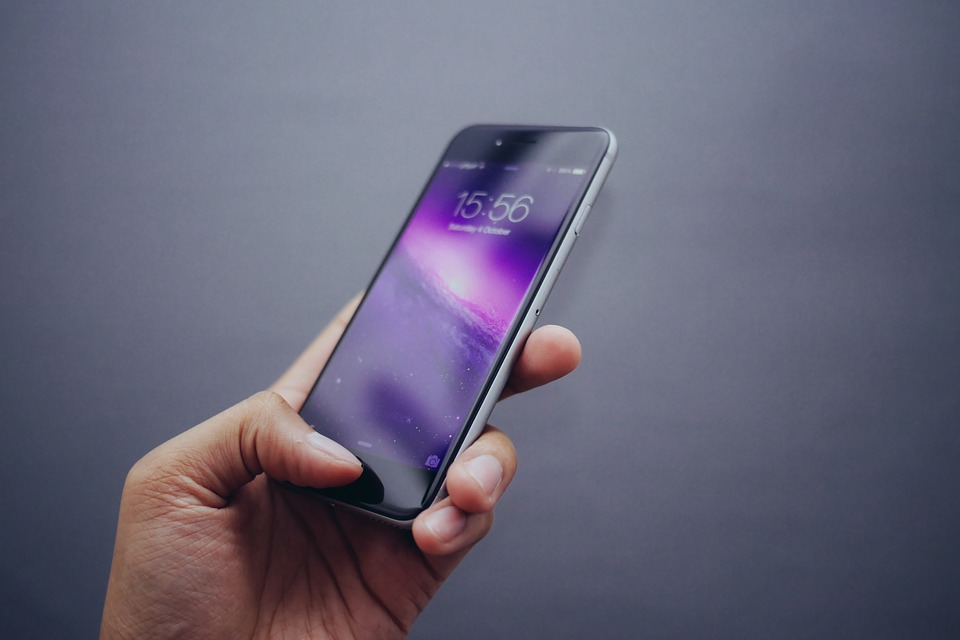 The connectivity we all take for granted nowadays is pretty incredible, and as a fleet manager you've probably been using vehicle tracking systems for a while now. Being able to keep an eye on what's going on while drivers are out on the road doing courier jobs has enabled managers to have a far greater level of control over all aspects of the business, all while sitting back at their desk.
The more recent advances in telematics and smartphone technology have taken things even further, by using apps to afford drivers a way of managing themselves, in terms of their daily operational procedures and their own behaviour on the road.
While there is a vast (and ever-evolving) range of apps available, enacting three very simple areas of change via the use of apps will make a massive difference for a very small investment:
Capturing Mileage: Drivers can separate work and personal journeys with the click of a button, allowing for accurate data capturing for tax and expenses purposes.
Daily Vehicle Checks: Drivers can perform and record daily safety checks via an app, which frees them from the laborious task of filling out paperwork.
Driver Behaviour on the Road: While vehicle tracking systems capture data to help fleet managers maintain responsible driving behaviour across the board, smartphone apps that facilitate feedback to the individual driver can be valuable in terms of self-management and as part of a company-wide incentive scheme. (Bonuses for greatest improvements in driving, for example.)
Online Load Matching
For self employed drivers and fleet managers, membership to an online load matching platform like Courier Exchange affords instant access via a smartphone app and delivers a huge range of courier jobs to the palm of their hand. For the freight forwarder, it means having an entire fleet of vetted, peer-rated drivers at their disposal. This kind of technology facilitates a high level of autonomy and visibility, whether drivers are working for themselves, sub-contracting courier jobs or employed full-time as part of a larger company.
Joining the Courier Exchange makes good business sense for anyone in the industry. Professional management tools that come with membership make doing business with multiple partners and clients as easy as swiping a screen, and real time load matching means that you, or your drivers, will have access to a huge range of available jobs.
The first quarter of a new year is always a time to reflect on the challenges and achievements of the previous twelve months. It's not just about giving yourself a pat on the back, though, it's also a way of checking that you're on track towards new goals and bigger and better challenges.
Here at Courier Exchange we pride ourselves on meeting every new challenge with a solution, and making every solution the very best it can be for our members. We're obviously doing something right because as the UK's most trusted courier network, we're at the forefront of technology and our member base is growing exponentially.
If you're already a member of the Exchange you'll know the effect that this online platform has on your bottom line, because you're experiencing it for yourself. And if you're working in the courier industry and you're not yet a member, you're running out of reasons why not
Something to Shout About
We're massively proud of the stellar achievements Courier Exchange notched up in 2018, so pardon us for tooting our own horns but we thought we'd take the time and screen space to give a little shout out…to us.
2018: A Year of Firsts
In the tough and challenging year that was 2018, CX racked up a whole lot of firsts. Here are a few examples from our statistics collated over the twelve months.
Passed more than one million loads carried by our members
Exceeded £100m in user revenue from the Exchange
Increased to membership to more than 6,000
Exceeded 10,000 loads offered to members in a single day (on multiple occasions)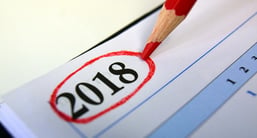 Good, Better, Best
When you see those figures it's certainly impressive, but bear in mind that for all those stats cited above, the magic milestones weren't just passed, they were significantly exceeded. How did we do it? Simple.
By connecting courier companies and drivers throughout the UK
By putting members in control of their own business
By providing a host of unique features
By load matching in real time
By utilising the latest technology through our mobile app
By offering a suite of tools that make administration and accountability simple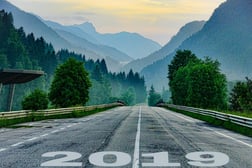 Looking Forward, Always on the Move
We're looking to make 2019 even better for our members so we can smash those stats again. If you're in the delivery industry, becoming a member of the Courier Exchange just makes good sense. We help facilitate the growth of your business by offering real time load matching, professional management tools and connection to a vast network of industry professionals. Make 2019 your year too!
Did you know that the last mile of a delivery route represents 50% of the total delivery cost of a parcel? Essentially, unless your drivers deliver a package on the first attempt, your profit margins will be minimal. Don't lose out, use delivery software to achieve a high first-time delivery rate.
Your Solution: Courier Exchange and Its Telematics Providers
I don't mean to scare you with this information, but I do realise that you probably find this news quite concerning and may feel increasingly under pressure to deliver a parcel first time. With that in mind, I've put together a few tips to help you improve your stats.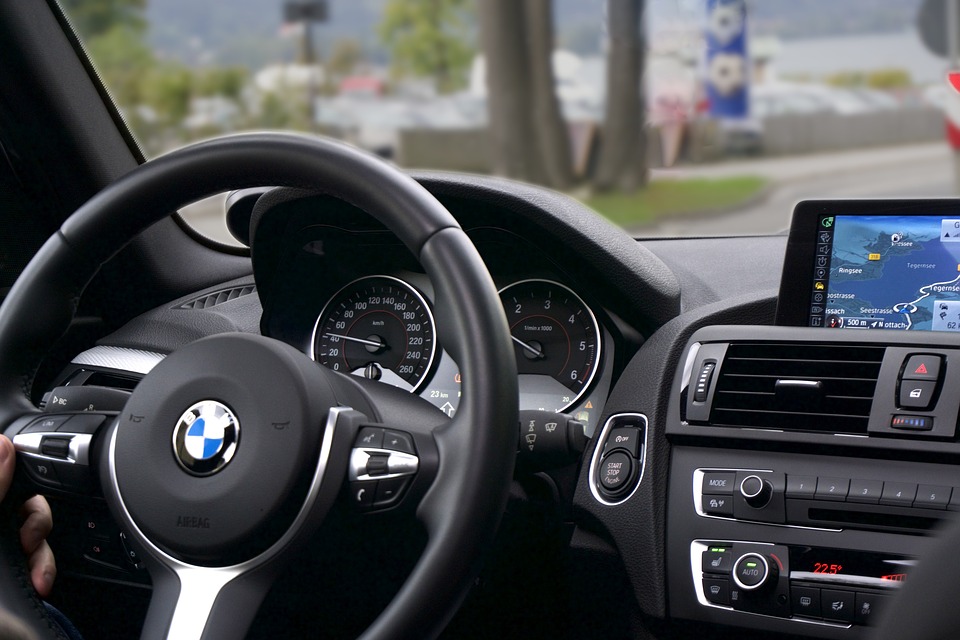 ● Telematics Software
To help your drivers achieve a higher number of first-time deliveries, you should be using delivery software. As a member of Courier Exchange, you'll be able to benefit from our community's close relationships with several major telematics providers, including Fleetmatics, TomTom Telematics, Quartix, Teletrac Navman, Microlise, Masternaut and Causeway. By using these technologies, you'll be able to maximise profits by both optimising your capacity usage and achieving first-time deliveries on all loads.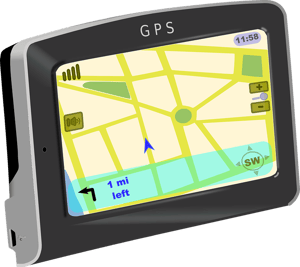 ● Route optimisation
A planning application, for instance, uses previous traffic data to map out the most appropriate route for couriers to use. It will also provide a more accurate schedule and allow you to allocate the right number of deliveries to each driver.
● Route visualisation
By using delivery software that is linked to the navigation app on your driver's mobile device, they can visualise their route before setting off. They can also update this route according to traffic or re-order their stops should an order be cancelled or modified. You'll also be able to visualise the maps they are using and compare their planned route with the ones previously driven.
● Informing the customer
Delivery software can also be programmed to send a one-hour ETA time window to the customer whence their driver is on their way and has accepted the planned route. This forewarning technology has so far been very successful, with deliveries being successfully received first time in 98% of cases.
All in all, you should be making optimal use of Courier Exchange's latest integration with major telematics brands to better plan your route and receive real-time updates on your drivers' progress to ensure everything is on schedule. Your couriers can then use the software to communicate with the end-customer and ensure they'll be in to receive their package. It's the easiest way of guaranteeing that you maximise your profits and increase that successful first-time delivery rate!
Hello all. Steve here!
That's right – it's me again. We sure have been seeing a lot of each other lately, haven't we? Don't worry, though – I am still not planning to take the blog away from Aunt Gertie any time soon. I just ask (very politely, may I add) to pop in whenever I have something important to say or discuss. And in that regard, this week is no exception.
And just what is today's relevant topic, I hear you ask? Well, today we are going to be discussing telematics, and the many ways in which they can influence the way we carry out our courier jobs.
The Technology of Telematics
That's right, telematics – those systems that give courier fleet managers a whole load of information at their fingertips about how their drivers are carrying out their courier jobs. More and more companies are using these as a way to figure out who is driving safe and driving well (#catchphrase), and who is not performing quite so brilliantly and needs to be re-trained. I've been told off a couple of times myself when I worked as a corporate driver, and I've seen friends get into some real trouble for playing a little too fast and loose with the rules of the road. And it was all because of telematics.
How Telematics Work
So what exactly do these systems measure? Well, a driver can expect to be tracked in a few key areas, including braking, speeding, revving, cornering and steering, fuel use and idling. A good driver will ideally keep within set boundaries in all or most of these categories; those who don't might be in need of re-training, or at the very least the company may need to make some adjustments to account for their driving style.
The reason telematics are so important is that they allow bosses to know exactly who's weak in which areas, so they can adapt their training sessions to address everyone's issues. Thanks to telematics, driver training courses can be more comprehensive, while still delivering the same standard of teaching to individual drivers.
As you can see, telematics are pretty useful for improving the way we do courier jobs – so the next time you think your bosses and their "new fangled" programs are just out to get you, keep that in mind. It's nothing personal – it's just progress.
To make sure your behaviour doesn't get flagged up by telematics, the best thing to do is to (you know what's coming…) drive safe, and drive well!
See you next time, everybody!
Steve
Aleksandr Kozlovskii on Unsplash
Hello all! Steve here!
Now, before we begin, I have to warn you: if I make any typos in this blog post, it's because my hands are too numb to type. I've just been out all day doing courier jobs in freezing weather (not always fun), and the hot chocolate currently going through my system is taking a while to start working! So, sorry in advance if anything comes out wonky!
Whatever the Weather
Anyway, with the day I've just had and the kind of weather it was, I got thinking about one of the oldest questions courier drivers have asked themselves since modern roads were invented: would it be easier to do winter courier jobs if the roads were self-heating? Ok, maybe not as many as I think have ever asked that, but if not, why not?
Ah yes, heated roads. A pipedream for courier drivers for decades, which so far remains only that – a pipedream. This is because, while the technology for making roads heat themselves year-round does exist, it is so fantastically expensive that no one even dares think about it. Well, they do think about it, but only in a "what if" kind of way. And unfortunately, that's how things are likely to remain for the time being.
Seeing as we're in fantasyland at the moment, though, I thought I might throw in my tuppence about this topic. And my tuppence is: heated roads would be a godsend for those of us who do courier jobs! Just imagine having roads with no ice on them. Not having to wait for the gritter to come by before you can reach that address tucked away on a side road that looks and feels like a skating rink. Smooth driving even on the coldest nights of the year! Wouldn't it be just magical?
Like I said, though, don't get your hopes up – after all, we've been talking about this same topic since the early 2010s, and it's still as ludicrously expensive as it always was, and just as out of reach for our Government. But hey, football pitches all have underground heating systems and they're only used a couple of times a week. Why not apply that same effort to an industry that really needs it? Just saying, you know?
Ah well, we can dream, I suppose…
Until this dream comes true, though…drive safe and drive well!
Steve
Fabian Blank on Unsplash
Hello all!
Steve here, wishing you a great start to 2018!
And it really does seem like it's going to be a good year – not least for those of us who do courier work. There are a lot of exciting and useful innovations coming through the pipeline and for my money most (if not all) of them are worth getting excited about. Perhaps the ones worth getting most excited about are the Transport Management Systems, or TMS.
TMS: the Way of the Future
Now, I know some of you have just started smiling and nodding your heads, while the rest of you are probably sat there scratching your heads, wondering what on Earth a TMS is. Well, it may sound like some sort of medical condition, but it actually refers to a system – either cloud-based or app based – that helps regulate the freight process to make sure it is as quick and cost-effective as possible. In short, it's a system that finds solutions so you don't have to! And who wouldn't want that?
Cost Effective Solutions
Now, I probably don't need to explain how or why this can benefit companies and individuals who do courier work, do I? Regardless of the size of your company, this is the type of thing everyone could probably do with, if only to make sure their business runs that little bit smoother.
And the best part? They're not even that expensive and you won't have to sell an arm or a leg to get one of these systems. In fact, some of them, like Kuebix, are entirely free, and work just as well as the paid alternatives. Others, like URoute and Freightview, make you pay for their services, but have the advantage of being aimed specifically at small and medium sized businesses – which most courier companies are.
Whichever option you opt for, however, the point stands: they are not at all expensive for the amount of work they can help you with, and are definitely worth looking into if you run a courier company or do courier work independently on a self-employed basis. I've already signed up for one of them (I'm not telling you which, as I don't want to influence you) and have definitely noticed a difference over the past month or so. Don't take my word for it, though – sign up for a TMS and see for yourself.
Until then, though, drive safe and drive well.
Steve
Bruce Dixon on Unsplash
Hello, dears!
I hope everyone is having the best possible start to their New Year, and that all those post Christmas blues are as good as gone!
I personally had a quiet one, and I mostly spent time with family over Christmas Day, Boxing Day and New Year. The rest of the time I was indoors, curled up on the couch with a book, recovering from all those huge meals!
Buy the Book
Which leads us smoothly into the subject of today's post: books. Specifically, books about courier work and the courier industry as a whole. That's right, today we will be talking about one of my most requested topics – and one that fits in perfectly with the 'New Year, new me' kind of thinking we often have around this time. So if you're one of those people who have always wanted to learn more about the industry you work in, but never had the time or patience, read on! The lines below will provide you with three fantastic suggestions for books dealing with courier work – as chosen by your old Aunt Gertie herself!
The Box: How the Shipping Container Made the World Smaller and the World Economy Bigger, by Marc Levinson. I know what you're thinking: a book about boxes? Are you having a laugh, Gerts? Well…no. It's actually really interesting, even for someone who doesn't know a shipping label from a shipping dock. If you've ever been curious about how a simple box can affect a whole heap of sectors and change the way courier work is carried out, read this book! Even if you haven't, honestly, it's way more interesting than it sounds.
The Innovators: How a group of Hackers, Geniuses and Geeks Created the Digital Revolution, by Walter Isaacson. Online shopping has made the modern courier industry what it is, and this book takes a look at the fellows that helped make it all happen. It is not just for tech-heads, either – even a little old dear like me understood (most of) it!
The End of Cheap China: Economic and Cultural Trends That Will Disrupt the World, by Shaun Rein. Most of our products nowadays come from China, and some of them are not as cheap or tacky as they used to be. This book explains why, and takes a look at how improved conditions in China have affected delivery and courier work the world over.
There you have it, then – three suggestions for books to seek out if you want to learn more about the courier industry. Of course, these aren't the ONLY books of this type out there, but most of the others have to do with specific companies, and I didn't really want to name names… So if you think you may be interested, why not look for them yourself?
From me, though, all there is left to say is…
Ta-ra!
Gertie x
Hello, all!
It's me, Steven, covering for Aunt Gertie for the last official week of 2017! Christmas wore her out a bit, what with cooking and the grandkids, so I offered to help her out and throw in my own tuppence for the final blog post of the year.
It wasn't entirely selfless on my part, though, I must admit. I had something I've been itching to discuss with you lot – something that's going to impact courier jobs in a big way going forward. And what better time than the present, right?
The Amazon Key
You may have heard of it: I'm talking about the Amazon Key.
Aha – you have heard of it? Of course you have. Like I said, this thing could revolutionise courier jobs as we know them – or at the very least, make them quite a bit easier and smoother than they are. And that's from both a driver and consumer perspective.
So what is it, exactly? Well, as the name indicates, it's a key – a door key. Specifically, it's a digital app-based key that allows Amazon delivery drivers let themselves into customers' homes to deliver a parcel when the customer is not at home. This means no more red slips, no more collecting parcels from a depot, and no more missed deliveries or products sent back because you didn't make it home in time. Well, at least it does if you've shopped through Amazon.
I know what you're thinking. No way! Too unsafe, right? Letting some random stranger into my house? What if they steal my things? That is what Aunt Gertie immediately said, and I totally understand it. I halfway agree myself. But I think, in this case, the advantages outweigh the negatives.
The Amazon Key is set to make courier jobs so much more streamlined, at least for their drivers. And, of course, there are safeguards in place.
a) You can watch it all on your mobile phone, just like you can do now with your CCTV when someone comes to your door.
b) Amazon will have some sort of insurance or anti-theft policy in place even on top of your own system. This is no neighbourhood man with a van – they are a huge global corporation and they'll cover all their bases. And, by the way, this is coming from me – a neighbourhood man with a van!
So yes, consider me officially on the hype train for this – are you? Write in and let me know.
Until then, drive safe and take care!
– Steve
Hello, darlings!
Not many sleeps left until Christmas now and I'm so excited I can barely contain myself! And because I know all (or at least some) of you will be in as festive a mood as I am, I thought I'd do a little throwback with my post for this week and go for a more light-hearted topic, like we used to have back in the day! It IS Christmas, after all – 'tis the season of merriment and cheer!
Deliveries Stranger than Fiction
As it turns out, I didn't even have to think all that hard about a topic – it just came to me while talking to a customer the other day. This chap was a courier himself (most of my regulars are) and somehow the conversation turned to the oddest or quirkiest things ever delivered on the course of people's courier jobs. I immediately knew I had my post for the week and started making notes as we talked so I could share them with you lot.
Hold on to your hats because here are some of the stranger things we talked about.
Babies: Yes, you read that right. Babies. That has to be up there as one of the oddest things ever delivered in the history of courier jobs! Fortunately, this only took place in America (where else?) and was very short-lived. Only two years after the first infant had been sent through the mail (the mind boggles) the US postal service outlawed it. About two years too late, if you ask me.
A prosthetic leg: A bit of a step down from live children, I know (what isn't?), but having to deliver a prosthetic also has to be high up there on the oddity scale. What's more, when the driver turned up to collect the leg, it was still attached to its owner! Good thing the driver was able to help the chap with his dilemma and detach it before packing it up, or this story might have been even odder…
A banana: That's right. Somebody shipped a single banana to somebody else, as a joke. Bit of a waste of money, if you ask me, but hey, from what I read, at least the chap got to eat it!
Celebrity gifts: Everybody loves a celebrity – but it seems some more so than others. Every now and again, drivers find themselves on courier jobs delivering gifts to celebs from ardent admirers – and some of these can be quite unusual. Taylor Swift's turtle shell portrait is an example of this, but surely nothing can beat a boy-band pop group taking delivery of a dead shark. Something tells me that one was not entirely meant as a 'gift'…
There you have it, then – some of the oddest things delivered on everyday courier jobs. My regular customer and I had such a blast discussing these that we ended up Googling it and found heaps more – but they might have to wait for another blog post.
For now, though…ta-ra!
Gertie
Hello, darlings!
Well the countdown to Christmas continues (it's almost here!) and, while for some, like me, that's a cause for joy, for many of you out there it's probably a reason to start gnashing your teeth and ripping your hair out!
Yes, as lucrative as it can be for someone who does courier work (and from what I've heard, it is), the Christmas season can also be tremendously stressful – what with the longer working hours, increased pressure and so on. If you have anything less than nerves of steel you may find yourself fit to burst – which is perfectly normal. After all, we are all only human…
Keep Calm and Carry On
That said, it's always good to be able to unwind and, fortunately for you, Aunt Gertie is here to teach you how! That's right, today we're going to be talking about some of the best ways to relieve stress when you do courier work for a living – and some of them might surprise you at just how easy they are.
Top Tips for Relaxation
One of the best ways to 'keep your cool' when driving around delivering your parcels and documents, is to simply take a break. Slow down, look around and enjoy the scenery, and remember how beautiful Britain can be. There, more relaxed already, aren't you? I told you it wasn't complicated! And there are many more that are just as easy, as well.
Look around for something funny, unusual or amusing that can help lift your spirits.
Plan routes in advance and make a backup plan in case your main one fails.
Try some good old-fashioned meditation.
In short, do whatever works to make you feel calmer and ready to take on your next task.
There you have it, then: a few simple but potentially very effective ways to reduce tension and stress while doing your courier work. Let me know if you use any and if they work out for you.
Until then, though…ta-ra!